Snipe Sailing, and Writing about it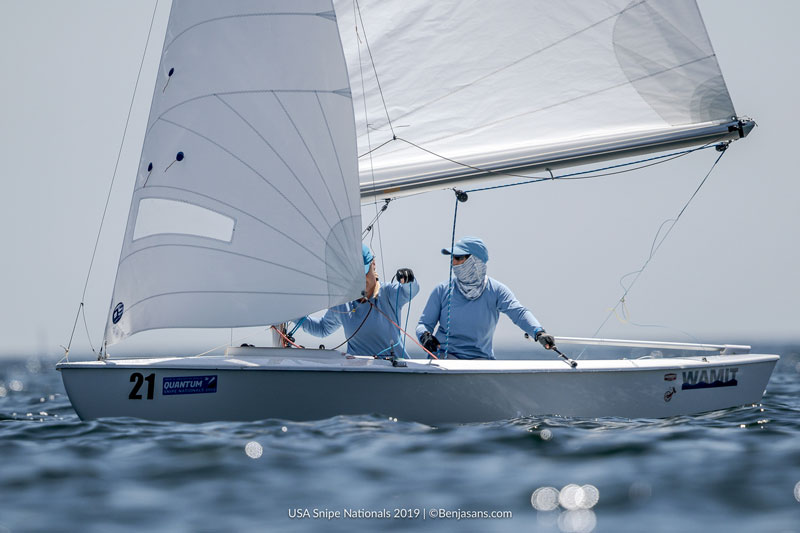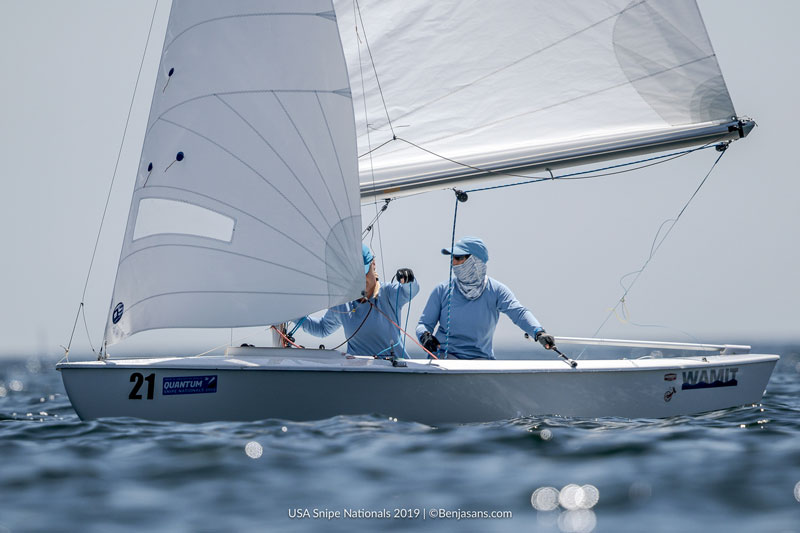 by Carol Cronin (from her website Carol Newman Cronin)
Ordinarily, a weekend regatta wouldn't rate any special announcement… but this is no ordinary summer, so today I'm shouting from the rooftops: we're going Snipe sailing tomorrow! Racing shut down in mid-March, just ahead of the DonQ Rum Keg Regatta in Miami that traditionally kickstarts spring. For the rest of the month, I watched flowers poke through the soil in our front yard and wondered why it still felt like winter. Finally, I realized: since I was a 20-something, my spring seasons have started with a regatta in Miami.
In April, shortly after the Olympics were postponed, the Snipe class followed suit and pushed back all the major (travel-requiring) 2020 regattas to 2021. It was the right decision, of course, and a very small sacrifice relative to the world's woes… but I've really missed it. Since the 2019 Worlds last October, I've raced only one regatta. I can now say for certain that quiet, relaxing weekends at home are not nearly as much fun when they come around every seven days.
Risk-reward
Thanks to a lot of planning by Severn Sailing Association and the Annapolis Snipe fleet, we get to go racing with our friends on the same weekend that was supposed to be a four-day 2020 Nationals (and qualifier for the next Worlds). Two days of racing will count as this year's Colonial Cup, which (unlike last year) will have nothing riding on the results except a trophy and bragging rights. The fleet is capped at twenty boats (and only hours after registration opened, a waiting list had already formed). There will be no parties, but I'm sure there will be some excellent socially distanced pre-race discussions—and that's all I need to make it worth the drive.