Snipe Class: Changing the Gender Balance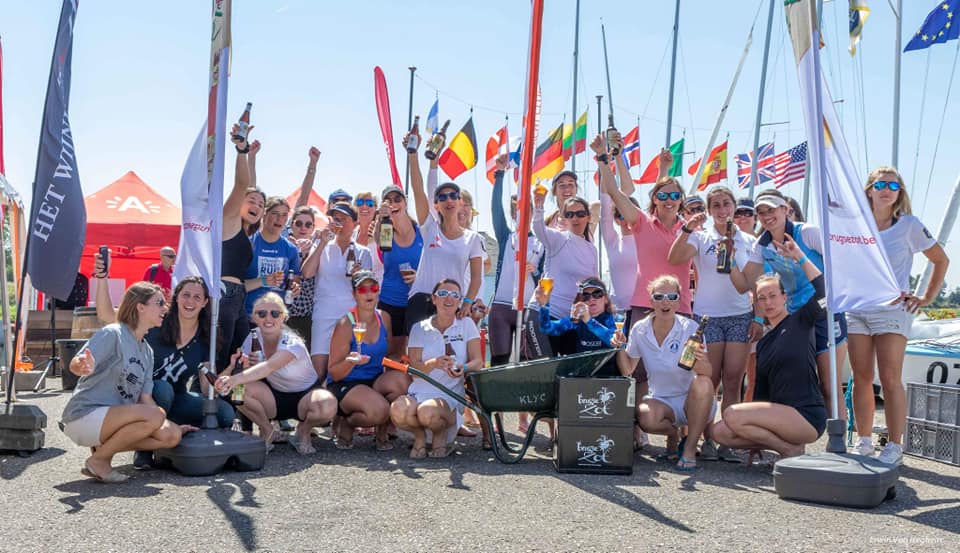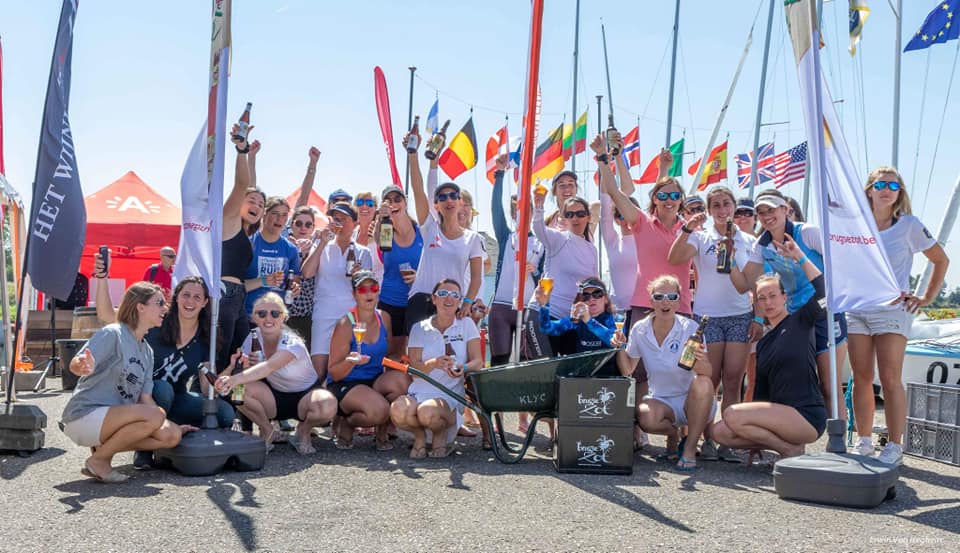 by Kathleen Tocke (Sailing Scuttlebutt)
When the 2020 Snipe US Women's Championship on November 7-8 was cancelled mid-week due to the impending hurricane, some sailors were already on their way south to Miami, so the fleet organized a heavy-air clinic, pairing women with heavier male teammates.
For safety reasons, only three boats were rigged and the women switched in an out from a RIB, which had a female coach on it, who explained the technique for very heavy air Snipe sailing. What the sailors learned was invaluable and it was an opportunity of a lifetime to sail with Class greats like Augie Diaz and Ernesto Rodriguez.
The clinic was just one of the things the Class is getting right in terms of increasing opportunities for women's sailing.
At the recent Frigid Digit regatta in Annapolis, over 60% of the sailors in the 28-boat fleet were women. This is becoming a trend for major Snipe events in the US and women's Snipe sailing is growing exponentially in many places around the globe. What has the Class learned? What have the women learned?
Let's look at some issues. Where can women sailors go after college? Most cannot afford Olympic campaigns. Due to their size and strength, men are the crews on one-design race boats that usually have only one spot for a lighter-weight person. This skews the male/female ratio in our sport.
Women can skipper, but being a skipper requires boat ownership. Few young people have expendable income to buy a boat. Travel is expensive, so local fleet sailing is more affordable, but fleet sailing has vanished in many places. Lastly, in many parts of the world, women's sailing is mildly promoted, even with World Sailing's recent push.
In the Snipe Class, teams from North America and Northern Europe, where men are typically bigger, have traditionally sailed mixed out of necessity to make optimal weight. In South America, Japan, and Spain, teams have been mostly male. The first Snipe Women's World Championship was sailed in Japan in 1994. Norway, Japan, and the US have had Women's Nationals for years.
However, it has only been in the last three years that women's numbers have dramatically increased. The reason – a change in Class leadership at the fleet, national, and international level, and women organizing their own regattas and clinics. The greater number of all-women's events organized, equaled a greater number of women and women's teams participating in regattas at all levels.
The last edition of the bi-annual Snipe Women's World Championship held in Newport, Rhode Island in 2018 saw thirty-two teams from ten nations. It was organized by women, all competitors in the event, and it was the largest turn-out in two decades.
In 2019, Class Commodore Pietro Fantoni from Italy, who regularly sails with women and has been a major proponent of women's sailing, re-established the Women's European Championship in Antwerp, Belgium. The event attracted eleven nations, including sailors from Argentina and the United States. Again, the event planning team, was primarily women.
And finally this year, Brazil and Spain added women's nationals to their schedules and in the US, there is a newly planned women's circuit made up of regional women's events called Women's Challenges, run by women from fleets.
The Snipe is very affordable and depending upon the vintage, a well-cared for 20-year old boat is still fast. It is the only non-Olympic, non-youth class that has many women's championships. The Snipe attracts women, post-Olympic campaign who want to continue high level international racing in an athletic dinghy. Also, because the boat is so tuneable, a wide range of sizes and ages can sail the boat well.
Women's championships do have a wind maximum of 18 knots, but female skippers can always find a bigger male crew for international events in windy venues. Skippers Juliana Duque of Brazil and Portugal's Mafalda Pires de Lima are no strangers to the top of the fleet at the Senior Worlds and the Continental Championships, sailing with male crews.
While cost, simplicity, international regattas, and lack of double-handed alternatives attract female sailors to the Snipe, it is the people and the atmosphere that keep them coming back. The top sailors in the Class help teams, by running clinics, so the technical boat is not so daunting to newcomers.
While the top women's teams push hard at the front of the fleet, the cut-throat atmosphere that tends to persist in Olympic sailing is largely absent and unlike Olympic sailing, there is a true social scene after racing, so sailors get to know one and other and look forward to the next event.