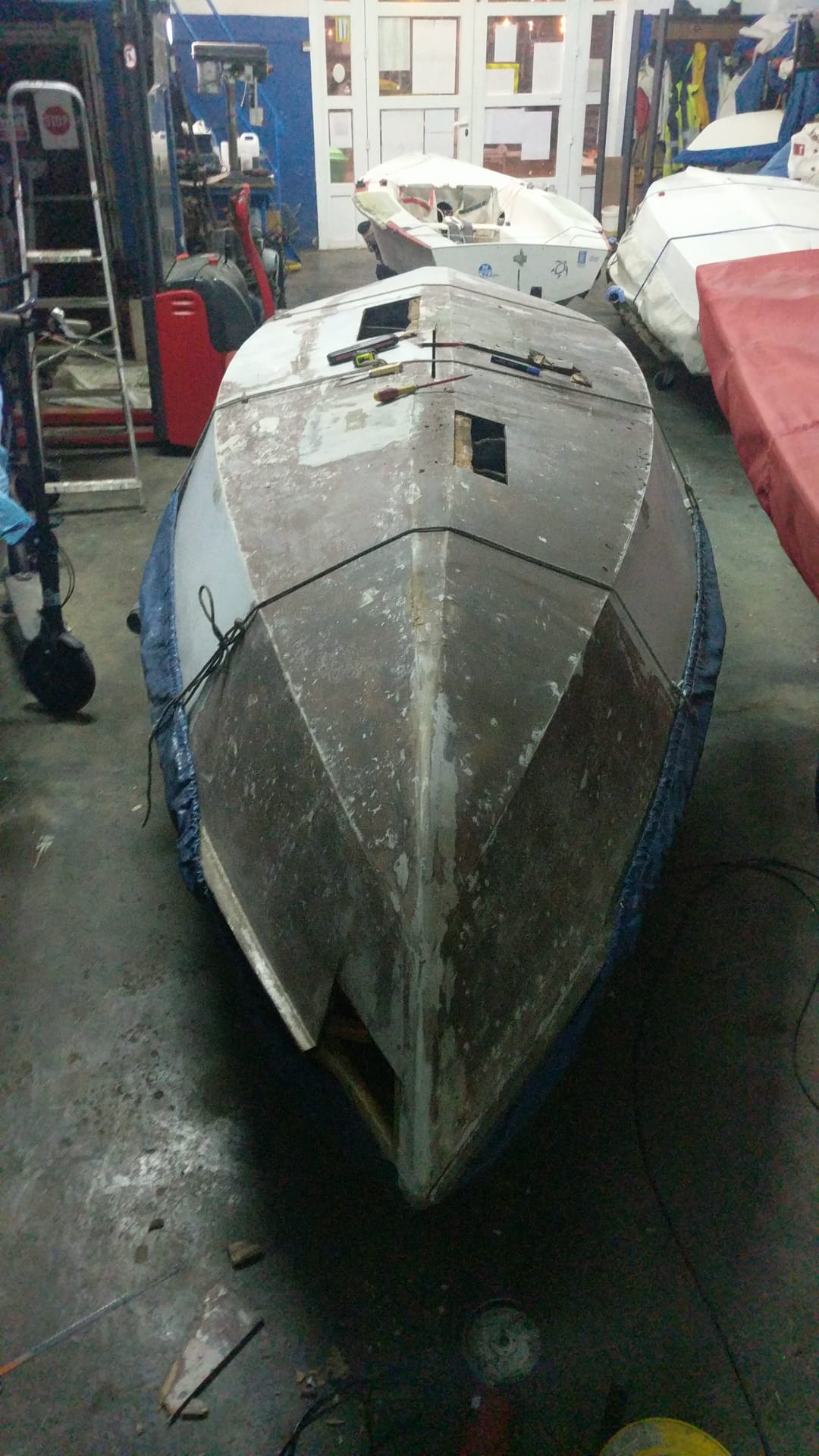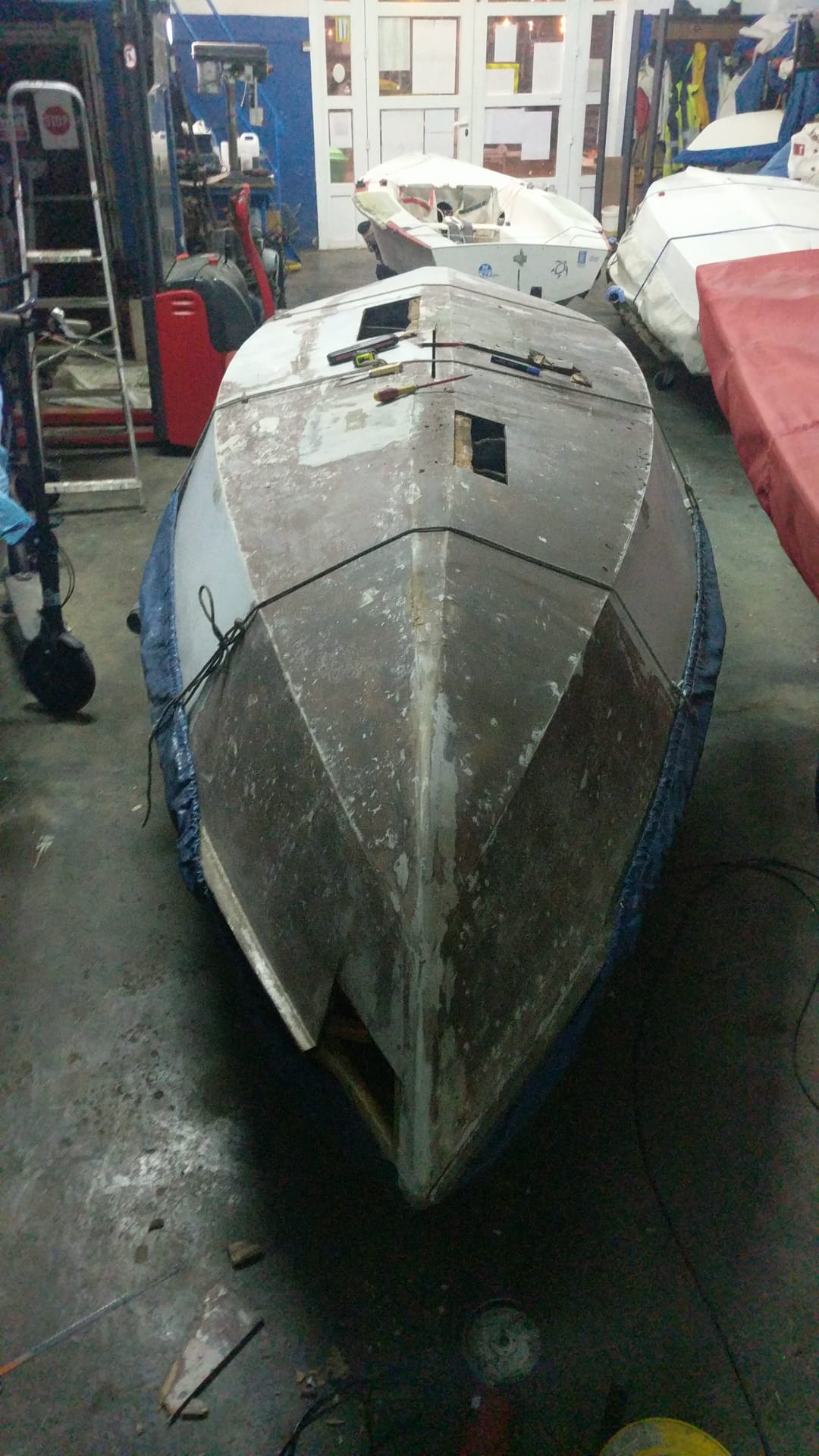 by Pepe Perez
Fortunately there are "Great Snipe Locos" all over the world … now, in Galicia and Valencia, the fever has been unleashed for the recovery of wooden boats, those old Lagos, Rovira, Cardona, Araez … that were in the places more unexpected and are being rescued.
A group of old – not old – Snipe sailors, Ricardo Salgado, Manuel Villaverde, Juan Deben, Carlos Botella, Mariano Arroyo … (and I quote these as they seem to be the promoters of this great idea) are preparing a " regatta circuit for classic wooden Snipes " in which I foresee that the most important prizes will go to those who achieve the best results – not in regattas – but in the restoration of their boats.
It seems that Alfredo Lagos will chair a committee of experts that will analyze the work that is being done to award the best work. We must congratulate this group of enthusiastic Snipe Sailors, who give us the key to the longevity and future of our beloved Snipe Class and the love that endures in those who were once lucky enough to sail on this Class.
THANK YOU GUYS, GOOD TIME !!