European Championship – Report from Split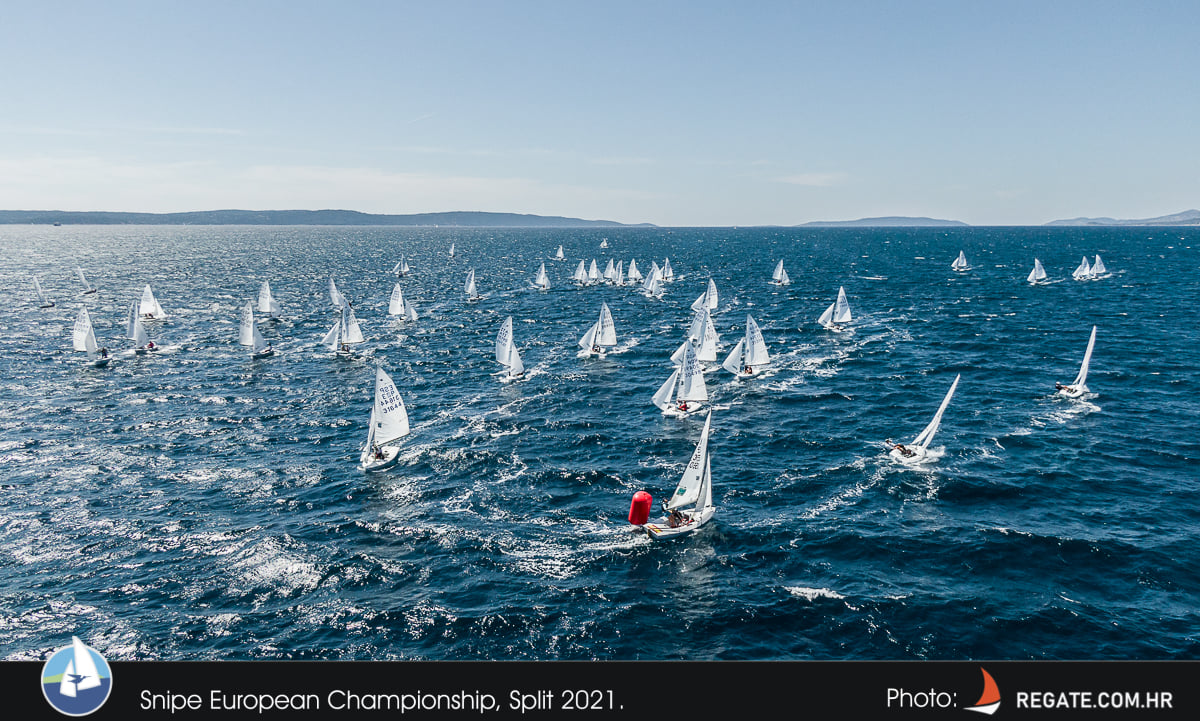 It seems like an eternity since the 2018 European Championship in Pori, Finland, when the European secretaries, after listening to Marko Marinovic's presentation, voted for Split, Croatia, as the venue for the next European championship. But the regatta has finally been completed.
I strongly supported Split's bid, not only for the beauty of its coasts and for the experience of its club (JK Split), but also because of Croatia's strong historical bond with the Snipe class. Just think of Anton Grego and Simo Nikolic, European Champions in 1966, second in 1964 and 1968, and third at the Worlds in 1967.
The Croatian Snipe Class has not hosted an international event since 2010, when Omisalj hosted a South European Championship. Now, thanks to Damir Vranic, the local fleets are growing again, with boats to the north (Rijeka, Kostrena, Moscenicka Draga, Pula) and to the south (Split).
After the postponement of the Europeans from 2020 to 2021, 12 countries and 49 teams showed up in Split. It is a beautiful old town, with Diocletian's palace and many surrounding islands. It was also a pleasure to see each other again after a long year of forced distance, and we all better understood the importance of "Snipe family". Although severely limited by anti-Covid prescriptions, competitors were able to enjoy two evenings with barbecue, in addition to the award ceremony.
We also shared many joyous moments at "Damian's bar" or at the club bar, and after "a few" beers the spectacle of cannonball dive competitions between Stefano Longhi and Guillermo Garcia were even more enjoyable.
The In House Measurement (IHM) procedure allowed the boat weighing and control of sails and equipment to be completed fairly quickly. It would be desirable in the future if more frequent checks were carried out at sea by the measurer.
The racing took place on the outermost race course in a range of conditions. In one race, the strong wind led to some boat damage. There were also two light air races.
Ernesto Rodriguez and Kathleen Tocke (USA) ruled the regatta with an impressive scoreline: 2-3- (UFD) -1-1-1-1-3). The Spanish had 6 boats in the top 10; European Champions Jordi Tray Pons and Cristian Vidal Carbonell from Mahon, Menorca, followed by Victor Perez Campos and Juan Carlos Serrano and the defending champions, Gustavo and Rafael del Castillo Palop.
A great "hvala" (thank you) to the JKSplit and SCIRA Croatia and in particular to Damir Vranic, Marko Marinovic, Josipa Prosinecki, Luka Jercic, the Race Committee and the International Jury, SCIRA rep, Sue Roberts, and the SCIRA measurer, Sampo Valjus.
The next European Championship will be held in 2023. The location will soon be communicated to the Class by the European General Secretary.
2021 European Championship (final results)