5 Stages of Snipe Charters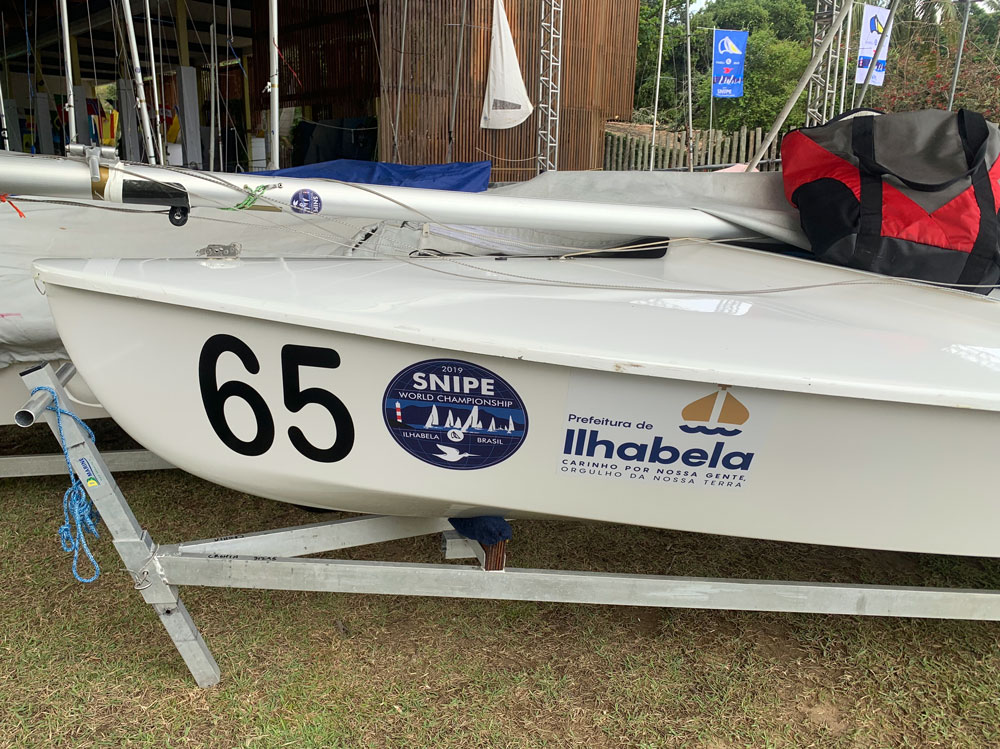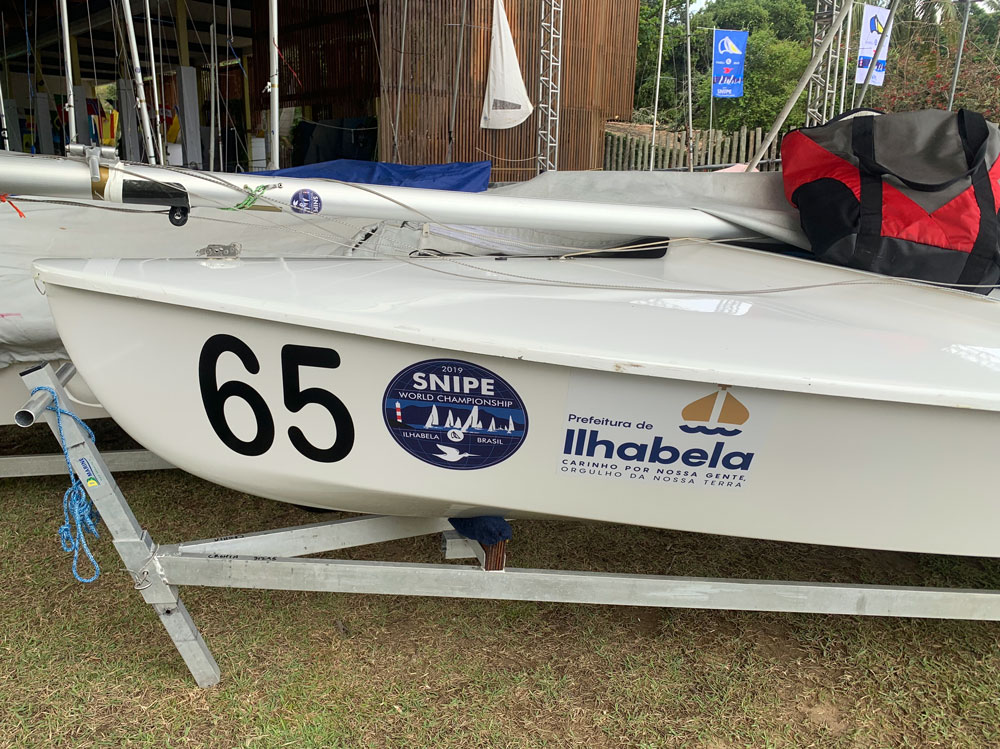 By Carol Cronin (from Where Books Meet Boats – written on October 10, 2019, before the Snipe World Championship)
I'm sailing the Snipe Open Worlds this week in Ilhabela, Brazil, a well-named ("beautiful island") mountainous tropical paradise one kilometer off the coast. To get myself here required a bus, a plane, a car, and a ferry. To get my Snipe here required a four thousand mile container ride from Miami for the boat and its eight friends. (I'm still wondering how that container truck made it around some of those hairpin curves.)
All in all, shipping boats was a huge logistical challenge. And it was all totally worth it.
The alternative, of course, was to charter a local boat. For our biggest regatta of the year, I would've packed as many tools and spares as I could, wishing I could fit my entire Snipe into checked luggage. For better or worse (or both), Snipe rigging is quite complicated—and quite personal. The muscle memory of the multiple adjustments needed to sail these boats is based on years of habit I don't even realize I've built up—until I step into another boat and try to sail it at the same level.
This is my first Open Worlds sailing my own boat, so I am especially sympathetic to the friends who spent their pre-race days going through what I now call the Five Stages of Chartering. Though the details and timing will vary significantly for each person and each boat, the basics remain the same. Here's a snapshot.