Rodriguez & Tocke Win Don Q 2018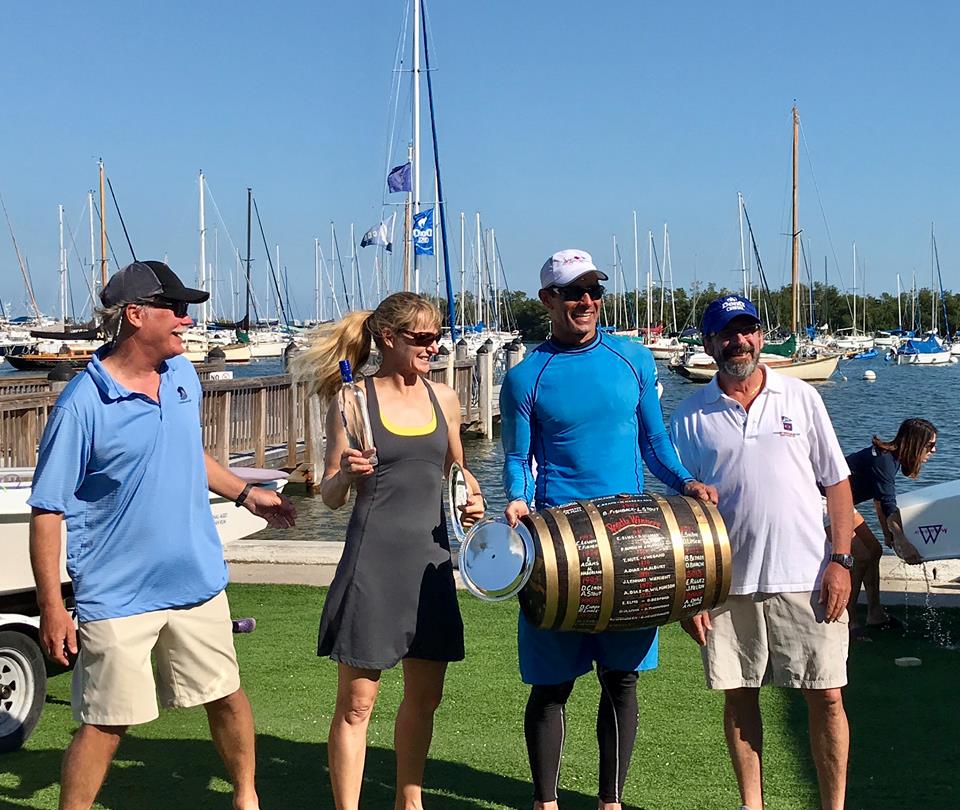 By Carol Cronin
The 52nd DonQ Rum Keg Regatta delivered its dependable mix of Serious Sailing, Serious Fun over three days and eight races on Biscayne Bay. With five countries and 31 boats, it remains one of the premier Snipe events. Friday's forecast was for 15-18 knots of NE breeze, but it never built to anything over 14 knots and the shifts provided plenty of opportunity for gains and losses on the four leg windward leewards. Ernesto Rodriguez/Kathleen Tocke won all three races, so the battle was for second overall with the points tight behind them. (This theme would continue for the next two days.)
Saturday's breeze was a little lighter and righter, and less predictable than the usual Biscayne Bay with shifts and puffs filling from both sides. Ernesto and Kathleen finally managed to sail a drop race (a second, behind George Szabo/Diana Waterbury). Carol Cronin/Kim Couranz moved up to second overall with three top six scores, but the points remained close going into the final day.
Sunday's glassy Bay required a postponement to wait for the seabreeze, but the race committee's patience was rewarded and we managed to squeak in two more races in a 4-7 knot southerly. Randy Lake/Madeleine McGrath avoided the biggest holes and handled the powerboat chop well to win race 7; Pietro Fantoni/Silvia Penso took the last race (and then also won the all-important race to the hoist). Three countries in the top five!
Guatemala Joins SCIRA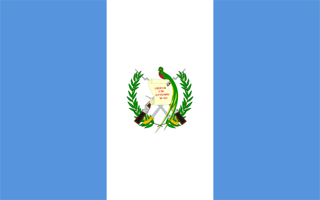 A new country & fleet - Fleet #902 Amatitlan, joins SCIRA in 2018 with Jose Hernandez as the National Secretary. Welcome Guatemala!
2018 Promotion Committee Appointed
The 2018 Promotion Committee has been appointed by Commodore Pietro Fantoni with Vice Commodore Luis Soubie as the chairman. Those who have stepped up to help with promotions for the Class are:
Shinichi Uchida - JPN
Reino Suonsilta - FIN
Zbigniew Rakocy - POL
Fernando Celdran - ESP
Nikola Deskovic - CRO
with additional people pending.
If you have anything you would like to recommend for the committee to study, please contact Luis Soubie.
Snipe World Masters
Register for the Snipe World Masters
June 24-30, 2018
Vilamoura, Portugal
Website link
2018 South American Championship

The Notice of Race and Registration documents can be found on these links.
Porto Alegre, Brazil
Clube dos Jangadeiros
Pan Am Country qualifier (4 countries)
March 24-31, 2018
club contact: This email address is being protected from spambots. You need JavaScript enabled to view it.
plg_search_docman
Search - Categories
Search - Contacts
Search - Content
Search - News Feeds
Search - Web Links
Search - Tags