2019 Snipe World Championship - Ilhabela, Brazil
HADDAD/NASCIMENTO 2019 SNIPE WORLD CHAMPIONS!!!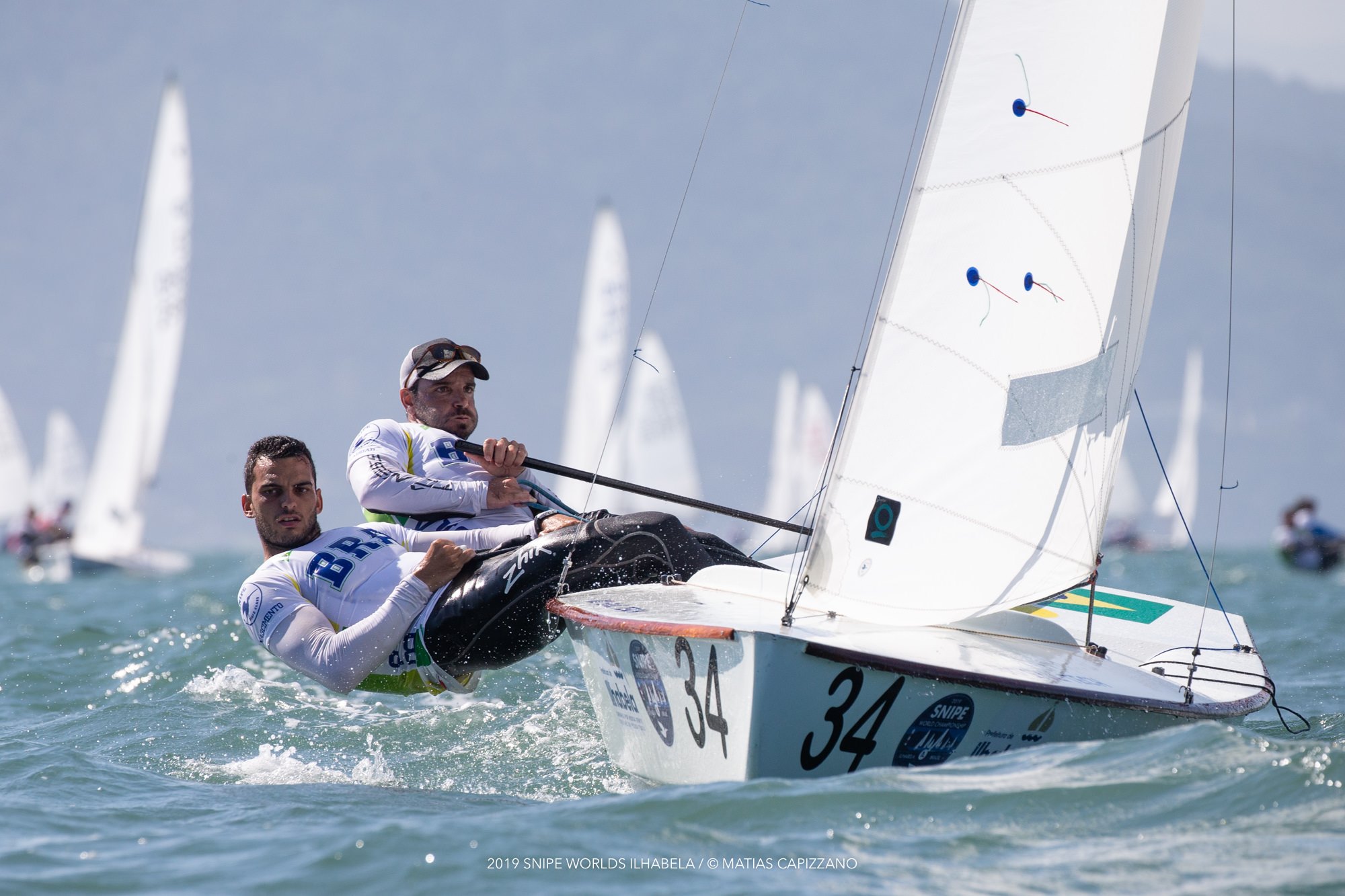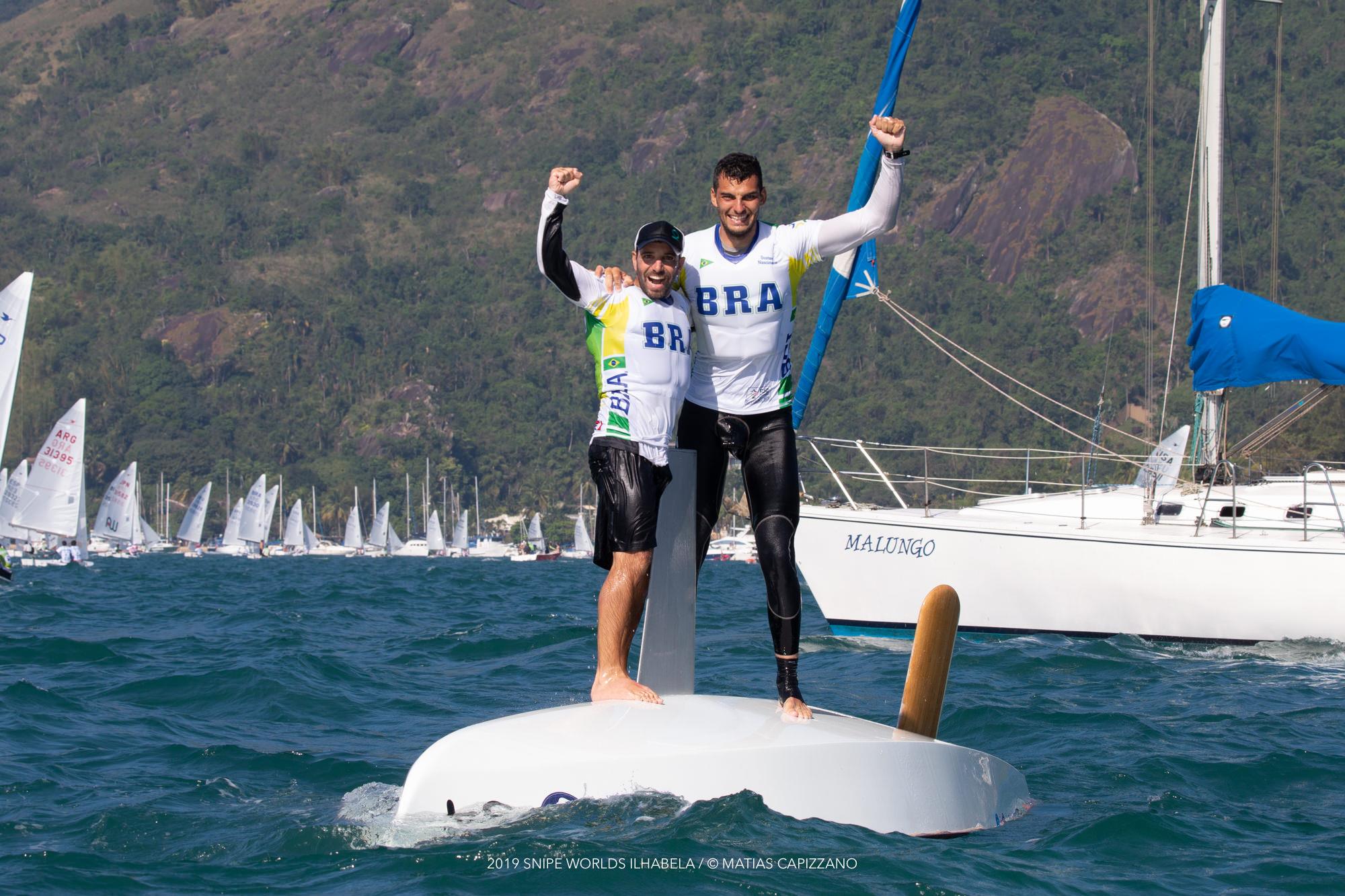 Follow the racing, media, video and photos
Congratulations to 2019 Snipe Junior World Champions: Gustavo Abdulklech and Leonardo Motta - BRA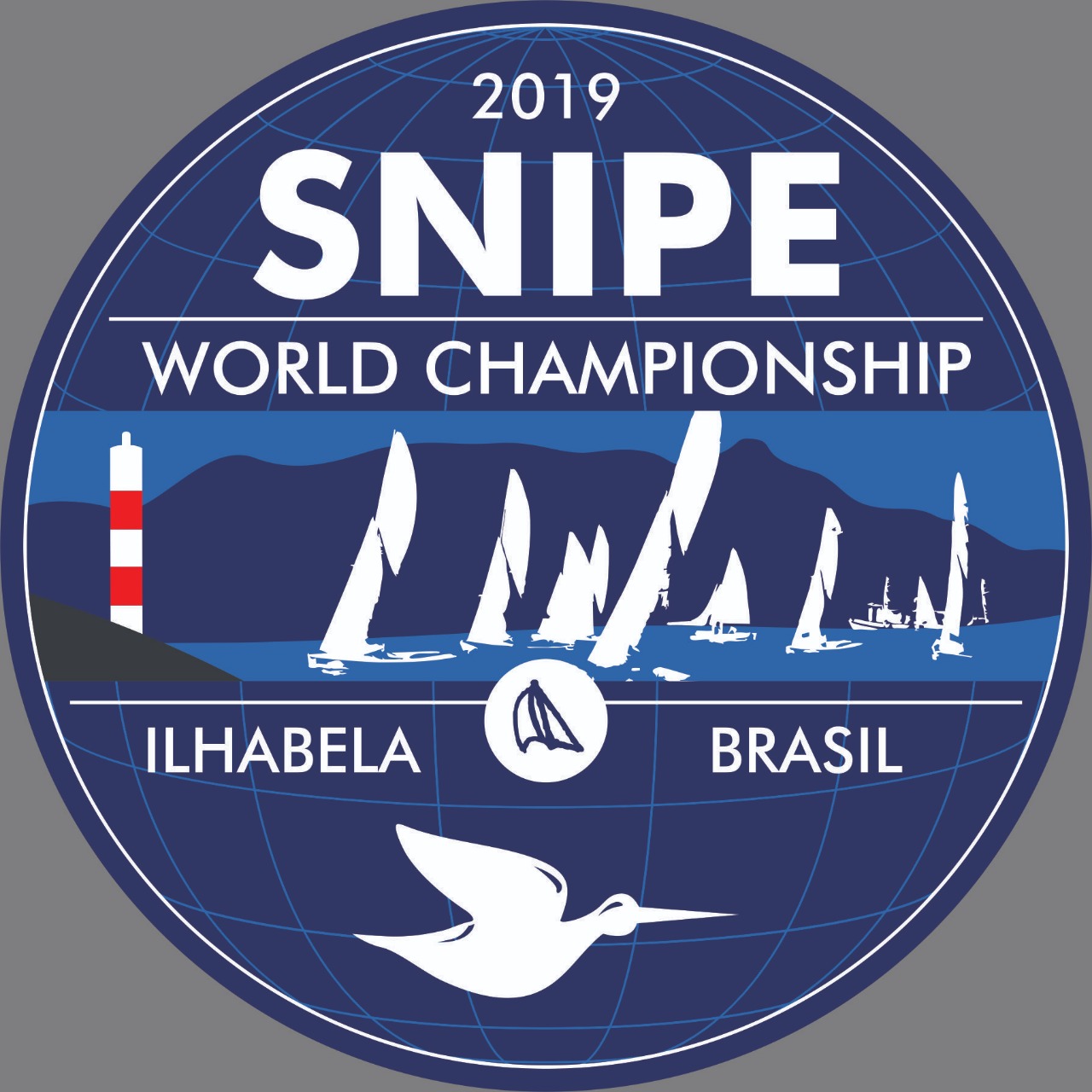 Quintero & Tocke Sweep North Americans
Light Winds Cause Unpredictable Results in Final Race of Snipe North American Championship
San Diego, CA (September 8, 2019) One race today completed this weekend's Snipe North American Championship at the San Diego Yacht Club – and that one race curated some bizarre results on the score sheet.

Eleven Snipe's competed in a series of seven races over three days. Each day saw a variety wind speeds that scrambled up the positions at the end of each day. Today, however, was particularly tricky. Due to very light winds on the course, the teams had to adjust the techniques they had been using the previous two days.

Enrique Quintero and crew Kathleen Tocke were able to finish first overall, staying in the top three of the fleet through the entire weekend. The real competition was between the 2nd, 3rd, and 4th place sailors that kept trading positions. Peter Commette and Allie Shand, George Szabo and Dianna Waterbury, and Doug Hart and Diego Escobar might as well have been in a three-way match race through all seven races.
The final race was the last chance for one of those teams to finish second overall. The second place trophy went to Commette and his 12 year-old crew, Shand. "We helped make some of our own luck today. We stood up and looked at the smoke coming off a freighter waiting to come in to dock. The smoke was dead to the left of our wind, so we went left on the first beat. We came in second. I don't know what Jimmy Grubbs saw, but whatever he saw, he saw it better," joked Commette.

The most outstanding finish for the day was Jim and Barrett Grubbs. After staying in the back of the fleet in 8th for the first three races and receiving a DNC for races four through six, Grubbs took their one and only bullet of the weekend in the final race.

Finishing in third place overall was Szabo and Waterbury, who finished tied with Hart and Escobar with 21 points. Szabo's scores from the rest of the week granted him third overall.

"Today it mixed up a lot. You had people in the front that hadn't been in the front before, and that's really good for the class," said Tocke.

Quintero chimed in on what made their weekend so successful. "The key to our success today was boat speed and just staying focused. Basically, just being able to get on the next shift before everyone else."

SDYC Commodore Jerelyn Biehl was the Chair behind the Snipe North American Championship. "The San Diego Yacht Club was proud to host the Snipe North American Championship as a part of the Olympic Classes Regatta. The last day was a bit challenging for the Race Committee but the competitors were patient and we got races in! We're already planning for next year and are looking forward to hosting the Snipes and other Olympic class fleets again."
Pan Am Games
The 2019 Pan Am Games
Congratulations to all team who competed and the medal winners:
1. Ernesto Rodriguez/Hallie Schiffman - USA
2. Ricardo Fabini/Florencia Parnizari - URU
3. Juliana Duque/Rafael Martins - BRA
Summer Snipe Bulletin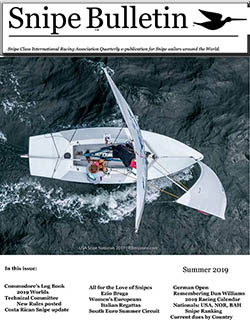 Amended Class Rule Changes
The following Rules have been amended & approvied by the SCIRA Board and World Sailing:
C8.4(a)3
Amend to read
Painted using varnish or permanent marker in contrasting colour and on port and starboard sides.
C8.4(a)5:
Amend to read
The daggerboard shall be attached to the hull with a non-adjustable safety single line at all times while racing (unless for a short period for cleaning garbage or seaweed). The safety line shall be cut to eliminate excesses, and shall be fixed to any part of the daggerboard case and directly fastened with a metal shackle or carabiner above the line connecting the lower part of the stoppers on the daggerboard.
C9.2(g)
Amend to delete:
For booms built from January 1st 2010 the following limitations shall apply:
Boom hole (if squared) min 13x13mm; max 14x14mm
C9.7(e)
Amend to delete
The following are optional: halyard winches, tensioners, mainsail and headsail sheet blocks, fairleads, cleats, mainsail and headsail Cunningham blocks, mainsail bridle, headsail barber hauler, boom vang.
D2.5(c)
Amend to read
A minimum of 0,184 cubic metres of Styrofoam, Urethane foam, balsa wood or foam enclosed in resin pre-impregnated fibreglass having a maximum density of 40 110kg per cubic metre shall be built anywhere into the hull.
E2.1(a)
Amend to add
The daggerboard may be anodized or painted
F3.2(a)
Amend to add
The mast may be anodized or painted
F4.1(a)
Amend to add
The boom may be anodized or painted
F5.1(a)
Amend to add
The whisker pole may be anodized or painted
G3(b)
Amend to read
Windows of non-woven material may be added in each sail with a maximum window ply area of 0.2 sq. m. per sail.
plg_search_docman
Search - Categories
Search - Contacts
Search - Content
Search - News Feeds
Search - Web Links
Search - Tags