Snipe Fall Series
Annapolis, MD, USA, September 3, 2023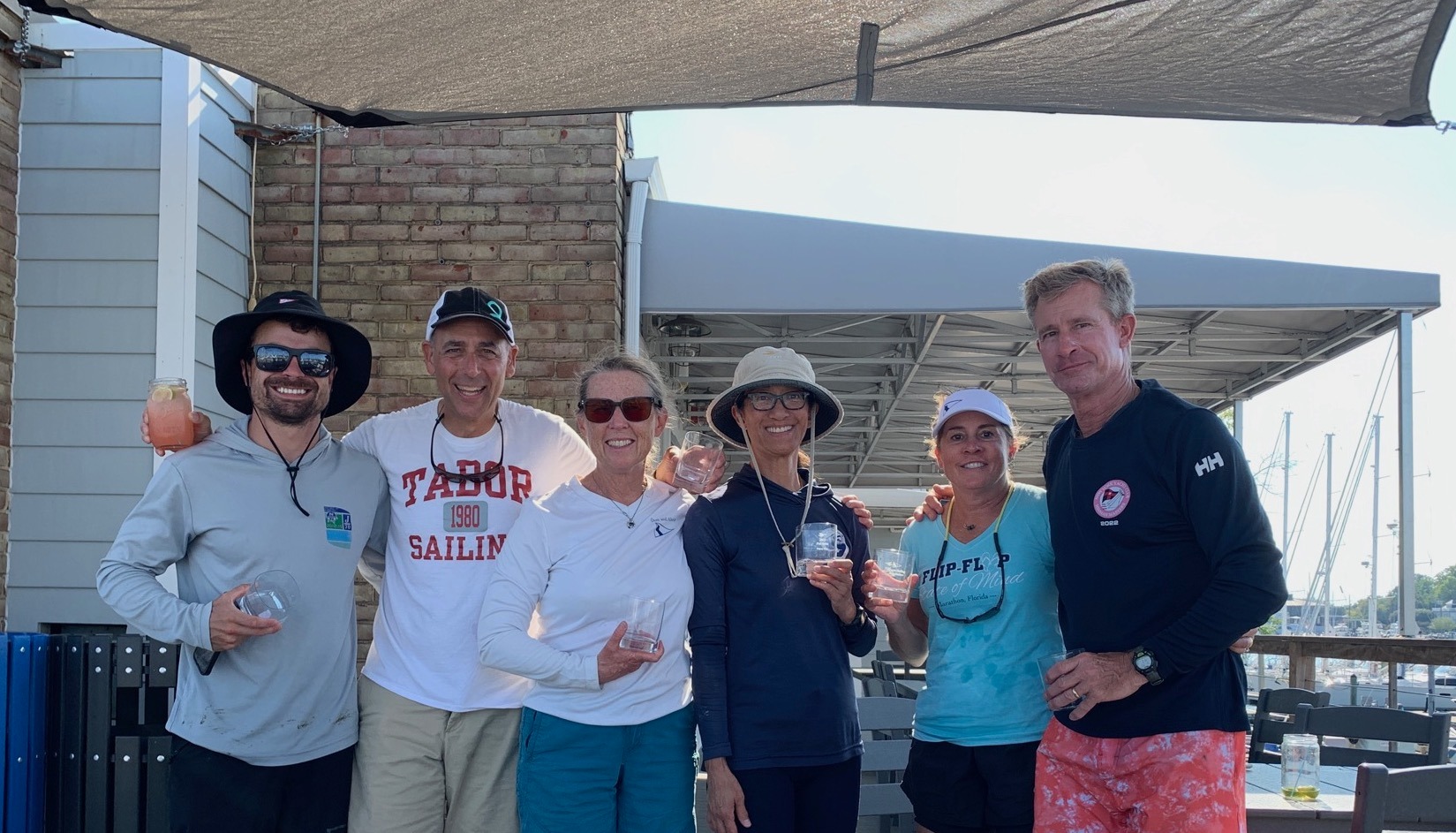 Annapolis, MD, USA, September 3, 2023. Final results after 7 races:
Alex Pline & Preston Senior, 15
Gavin O'Hare & Holly O'Hare, 17
Lisa Pline & Grace Fang, 18
Avery Fanning & Sam Pliz, 30
Hunter Zonnenberg & Elizabeth Rofles, 36
We weren't quite sure what to expect having our Snipe Fall Series on the US Labor Day weekend but we ended up with two great – and very challenging – days of racing. The crew situation was a little slim with many of our usual crews (and skippers) having other plans for Saturday/Sunday, but ultimately 7 boats made it out. Alex Pline and Preston Senior, neither able to find crews, teamed up to take the 7 race, no discard event in 5-12 knot southerlies with typical Annapolis "Slop and chop", my new favorite term (thanks Kim Couranz!) to describe our quintessential summer conditions. Gavin and Holly O'Hare were a close second having gotten caught in a particularly bad spot off the start of race 6 that put them back a few points. In third were Lisa Foulke Pline and Grace Fang getting in some solid practice before they head to the Snipe Women's World Championships in Valencia Spain in October. Making their debut in the Snipe were Hunter Zonnenberg/Elizabeth Rolfes sailing our loaner Jibetech and started their path up the steep learning curve. Relatively new Snipe sailor Jed Bell, having sailed our A/B regatta several weeks ago with crew Abigail Tindall were out Saturday as well! Both of these skippers and crews are recent college sailors and graduates and it was fun to see them build on their tactical acumen from college sailing and work on learning the technical aspects of the Snipe. By the end of the weekend everyone had improved tremendously in the challenging downwind conditions and the finishes were very close in the last few races.
It was quite hot both days (which really helped augment the southerly to make great conditions) but Botanas Fajardo at SSA kept us hanging out at SSA with cold drinks and great food after sailing both days.