Croatian Nationals
Ičići and Opatija, Croatia, November 10-12, 2023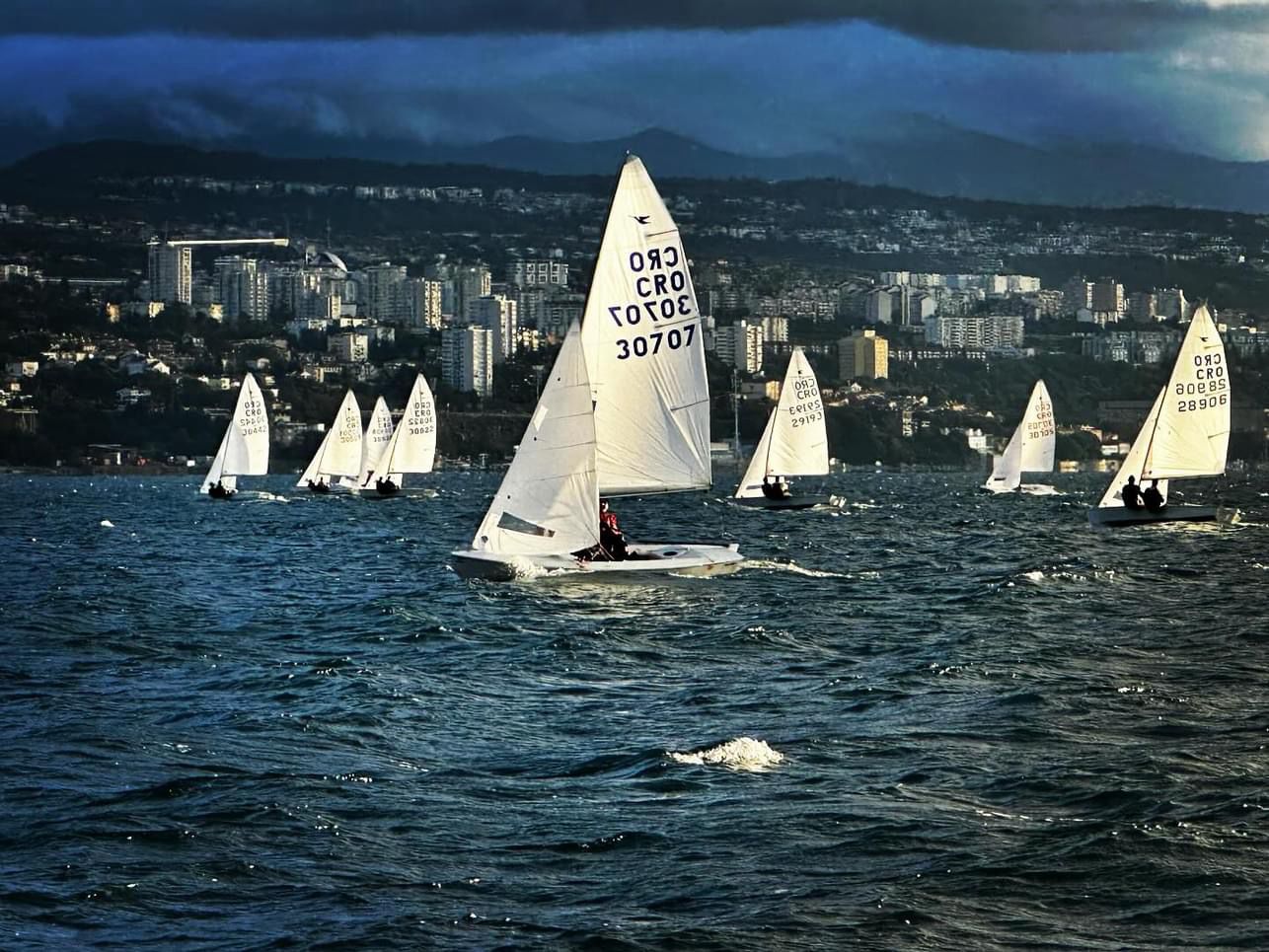 Ičići and Opatija, Croatia, November 10-12, 2023
by Andrija Colak
This year's Open Championship of Croatia for the Šljuka/Snipe class, held in Ičići and Opatija from November 10 to 12, gathered 11 teams from Croatia and Italy. The first day of the regatta was marked by a lack of wind, which prevented the races from being held despite the crews going out to sea.
Fortunately, the second day brought a change with the late Tramontana, allowing for one race to be sailed. After the weather cleared up, a beautiful sunny day followed, providing ideal conditions for sailing.
The third day of the regatta was characterized by two races in the morning Tramontana. The crews started in front of the city of Opatija as early as 7:45 AM, with the wind blowing between 10 and 15 knots. The Tramontana, known for its gusts, required exceptional skill from the crews in reading the race course.
The overall winners of the Open Championship of Croatia were the Grego brothers, who took first place. The team of Volaric/Pavlak secured second place, while Vranic/Galic took third.
It is significant to note that this was the first time Yacht Club Croatia organized a regatta for the Šljuka class. The aim of the organization is to popularize this class among younger sailors, as well as to provide an opportunity for older sailors to return to sailing in the class.
We thank all participants and those who contributed to the successful organization of the championship. The continuation of this event in future years is planned, which aims to further promote sailing in the Šljuka/Snipe class in Croatia.
Andrija Colak