Winchester Snipe Invitational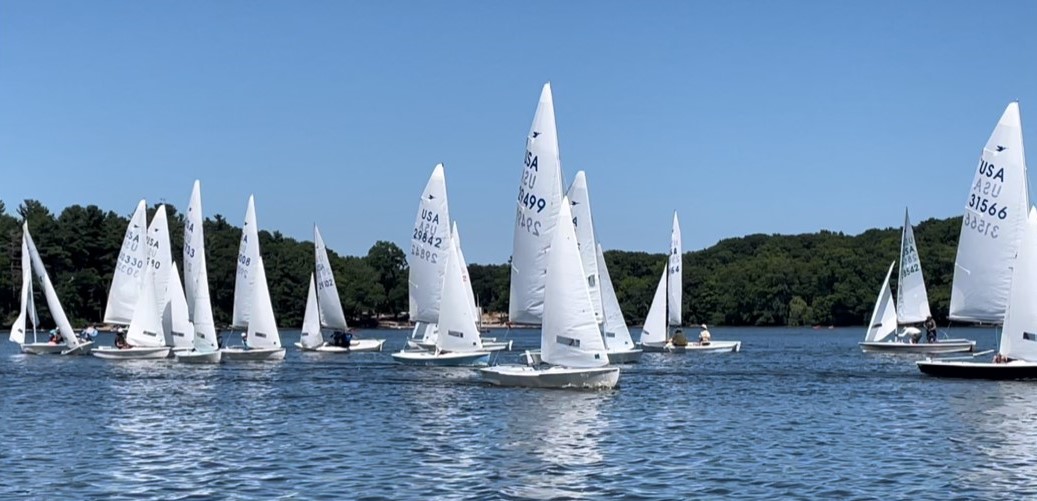 Winchester, MA, USA, July 10, 2022. Jim Bowers with crew Scarlett Koller topped a competitive fleet of 21 teams on the tiny Mystic Lake with the Boston MA skyline in the distance. Bowers / Koller strung together 5 top-3 finishes to eek out Joel Zakin with crew Cordelia Burn (Cordelia's first regatta in a Snipe) and recent Tufts graduate Ansgar Jordan (also first time in a Snipe) with Alison Keenan crewing. Conditions were light and challenging on both Saturday and Sunday with 2-8 knots and 45 degree shifts. The key was to not get stuck in any of the many Mystic Lake holes that were scattered about the course over the course of the day.
Regatta co-chairs John and Myrna Chan MacRae (who finished 4th) put on a great show and featured a variety of pre-dinner games that had the sailors from 8 to 60+ still exercising their competitive energy even after the long day on the water.