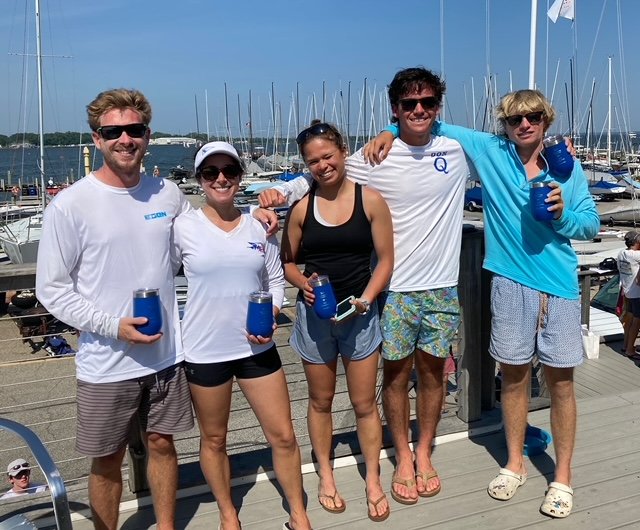 Annapolis, MD, USA, May 22, 2022. Final results after 7 races:
Bradley Adam & Nikki Bruno, 7
Trevor Davis & Rees Tindall, 15
Cole Amaral & Izzy Fadoullon, 26
After a reschedule due to the horrendous weather earlier in May, we were pleased to have 7 boats sail over the 2 days of the SSA Spring Series event. "Pleasant" breezes (5-8kt) enabled 7 races to be sailed. Not only did we have the two teams from our fleet training for the Junior Worlds out (Trevor Davis/Rees Tisdale and Cole Amaral who had Izzy Fadullon subbing for his Worlds crew), but it was also fun to see two new-to-Snipes folks out (John Meiser & crew and Billy Martin sailing with Bryan Stout). Congrats to Bradley Adam/Nikki Bruno on a "picket fence" win followed by Trevor/Rees in solid second and Cole/Izzy in third.