Herb Shear Memorial Regatta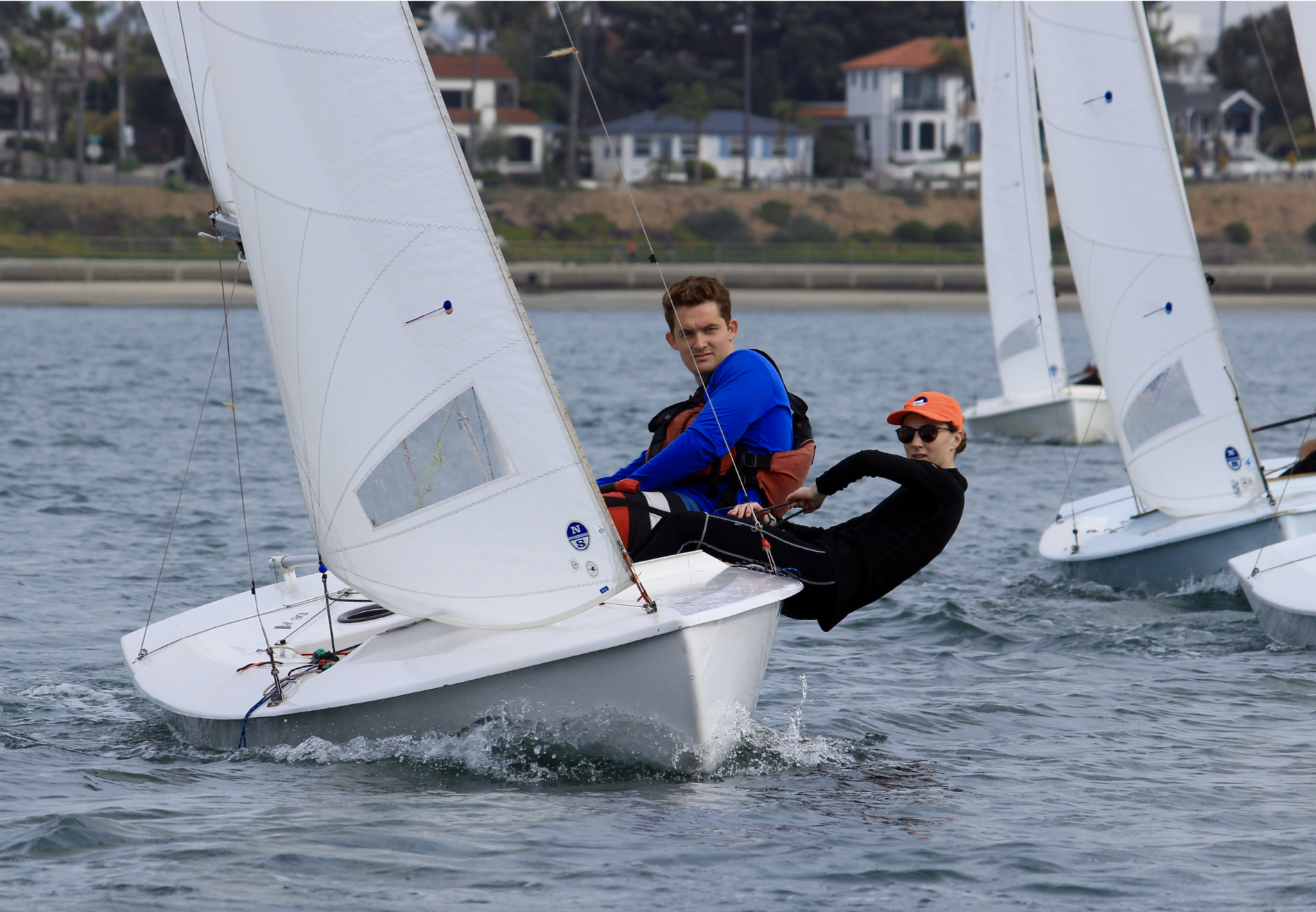 Mission Bay, CA, USA, May 22, 2022. Randy Lake won the Herb Shear Memorial Regatta sailed on Mission Bay over the May 21-22 weekend.
Herb Shear started Chubasco Boats and built thousands of Snipes in El Cajon, California creating a modern fiberglass Snipe. This regatta remembers his contributions to the Snipe Class and the fleet in Mission Bay.
Final results after 6 races (1 discard):
Randy Lake & ??, 11
George Szabo & Diana Waterbury, 11
Gene Ratliffe & Ryan Ratliffe, 18
Mary Baker & Roger O'Connor, 20
Charlie Miller & Lindsey Kloc, 26
23 boats competed with many Junior teams headed to the Junior Worlds as well as many top contenders.
SAILORS
SAIL NUMBER
BOAT NAME
CLUB/ORG
NET
TOTAL
R1
R2
R3
R4
R5
R6
1
Randy Lake
31298
None
None
11
35
1
1
3
3
3
[DNC – 24]
2
George Szabo
Diana Waterbury
USA 31441
None
SDYC
11
35
2
4
2
1
2
[DNC – 24]
3
Gene Ratliffe
Ryan Ratliffe
USA 29439
None
Fleet 495 – San Diego/Mission Bay
18
27
[9]
5
5
5
1
2
4
Mary Baker
Roger O'Connor
USA 29151
El slammo
Mbyc
20
28
3
2
[8]
4
8
3
5
Charlie Miller
Lindsey Kloc
USA 30904
None
SDYC
26
33
6
3
6
6
[7]
5
6
Chuck Sinks
Melanie Roberts
USA 28687
C Cannibal
SDYC
32
45
7
11
1
[13]
5
8
7
David Tillson
Paige Tillson
USA 30109
None
MBYC
34
46
5
7
4
7
[12]
11
8
Ken Redler
Kai/Kenyon Redler
29315
None
None
38
56
11
[18]
9
2
6
10
9
Carter Cameron
Charlotte Hinman
USA 30337
Burrito Time
Carolina Yacht Club
42
56
4
10
11
[14]
11
6
10
Seth Siegler
Cragan Smith
USA 31114
None
Mission Bay Yacht Club
46
64
17
6
12
[18]
4
7
11
Chris McGrath
Shea McGrath
USA 30113
Dilettante
MBYC
50
71
12
8
[21]
12
9
9
12
Packy Davis
Julie Calvert
USA 30733
None
Stfyc
54
70
10
14
7
9
14
[16]
13
Robert Bowden
Gus Wirth
USA 31439
None
MBYC
59
76
14
9
[17]
10
13
13
14
Ty Beach
Adrienne Markworth
USA 29702
None
MBYC
64
82
[18]
13
13
16
18
4
15
Devon Owen
Ben Conroy
USA 29907
None
MBYC / SDYC
65
89
[DNC – 24]
DNC – 24
14
11
15
1
16
Stu Robertson
USA 29109
MIA LEAHANA
Mission Bay Yacht Club
69
88
[19]
15
15
17
10
12
17
Owen Fretwell
Efe Derman
USA 28857
None
MBYC
76
96
8
19
[20]
19
16
14
18
Dick Davidson
USA 30017
None
MBYC
80
101
[21]
17
16
15
17
15
19
Sean Adams
Jenny Adams
USA 30550
None
MBYC
82
106
15
16
19
8
[DNC – 24]
DNC – 24
20
Aimee Heim
USA 29646
None
SDYC
94
118
16
12
18
[DNC – 24]
DNC – 24
DNC – 24
21
Eric Heim
Lorelei Heim
USA 28858
MFG 3.0
SDYC
95
119
13
[DNC – 24]
10
DNC – 24
DNC – 24
DNC – 24
22
Erik Hallback
Elly McGuire-Wien
USA 29672
None
MBYC
104
128
[DNC – 24]
DNC – 24
DNC – 24
20
19
17
23
Lynsi Gibbons
Bella Gibbons
USA 28854
Get off my tail
Fleet 495 – San Diego/Mission Bay
110
134
20
20
22
[DNC – 24]
DNC – 24
DNC – 24