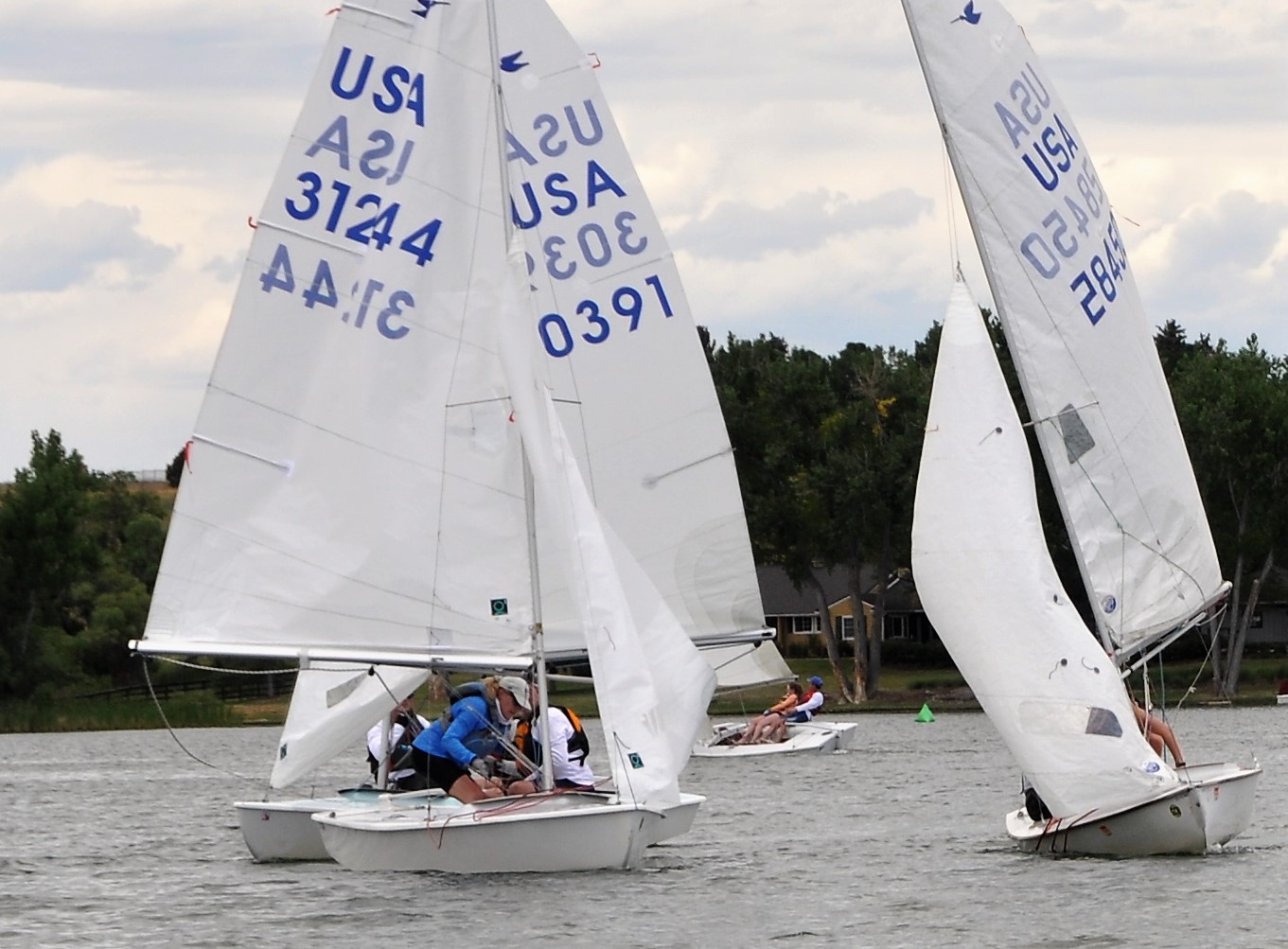 Bow Mar, CO, USA, July 10, 2022. On July 9th and 10th the Bow Mar Yacht Club hosted th 29th Norm Tanner Memorial regatta and as usual  winds were variable and challenging for all sailors. 
The Yacht Club provided an excellent dinner of grilled shrimp, salmon and tenderloin with live Jazz music provided by the Quelling Quartet. 
Top sailors were  Ryan Schubert and Amanda Kremer placing first, Peter Shiavoni and Tori Malamas in second,  and Gene Soltero and Taylon Starr in third place.
Steve Kurtz