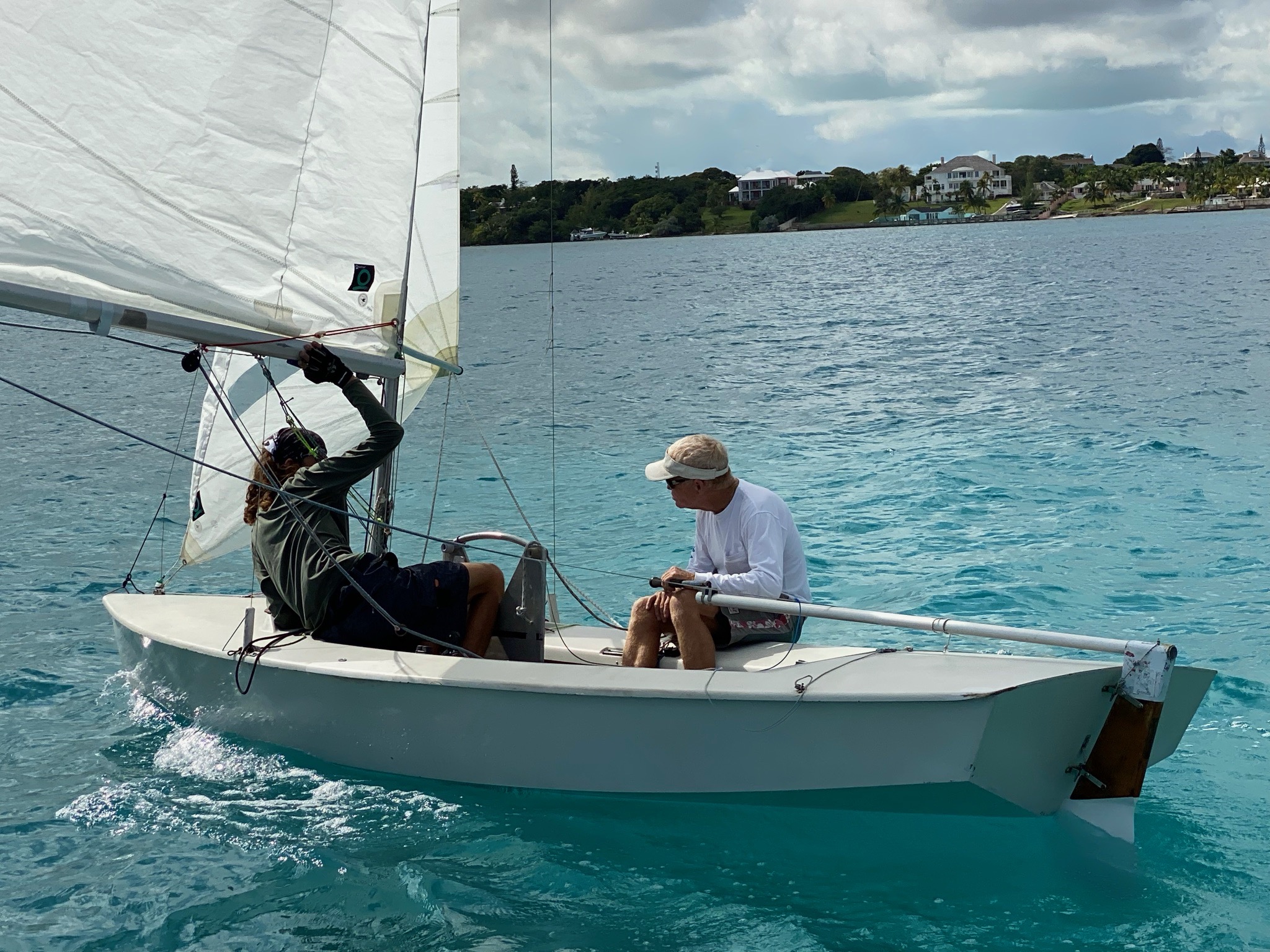 Nassau, Bahamas, January 23, 2022

The Bahamian Nationals were held January 22-23, 2022 with 6 boats on the line and stellar RC provided by Scott Lindley. "The weather was not normal for Nassau – it was flat and light" Jimmie Lowe said. "We saw a few puffs to 10 but it was very close racing." Half of the boats had juniors crewing for them during the Nationals. During the entire 6 races, every boat led at one point or another. Going into the last race, 3 sailors could have won. Gavin McKinney won with his downwind speed and one of the lightest teams on the water. Robert Dunkley finished 2nd overall by finishing 2nd. Jimmie Lowe tanked his last race and drew the short straw to finish 3rd overall.
For full results, click HERE.
SAILORS
SAIL NUMBER
NET
TOTAL
R1
R2
R3
R4
R5
R6
1
Gavin McKinney
Joshua Weech
30202
8
13
1
1
[5]
1
4
1
2
Robert Dunkley
Katie Kelly
28144
12
17
3
2
2
3
[5]
2
3
Jimmie Lowe
Tyler McSweeney
30511
14
20
4
3
1
2
[6]
4
4
Lori Lowe
Scott Norman
28811
18
24
2
[6]
3
5
3
5
5
Paul De Souza
Paul de Souza
29210
19
25
[6]
4
4
6
2
3
6
Fernando De C
Sarah Morley
29616
21
27
5
5
[6]
4
1
6
Photo Credit – Scott Lindley