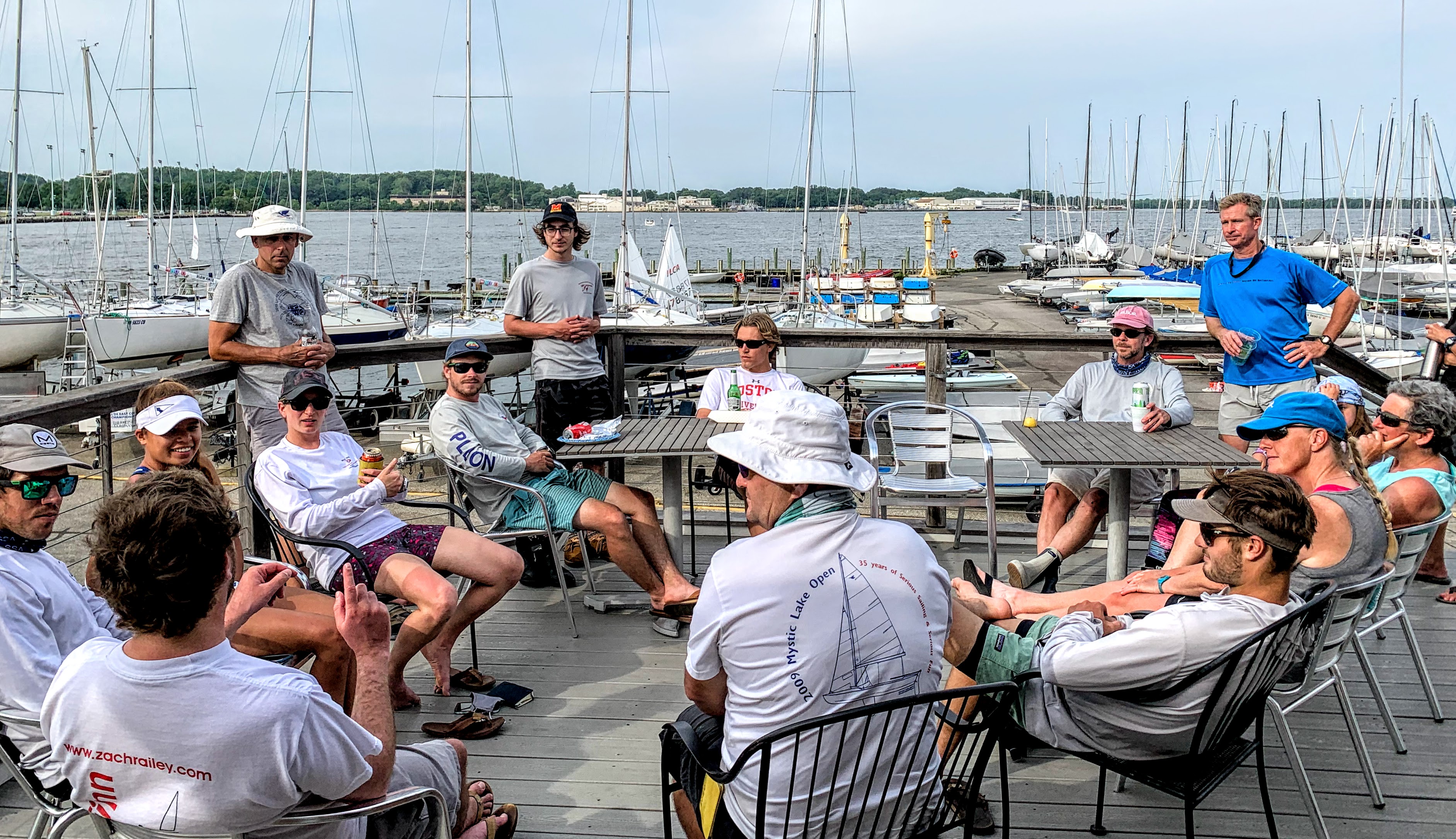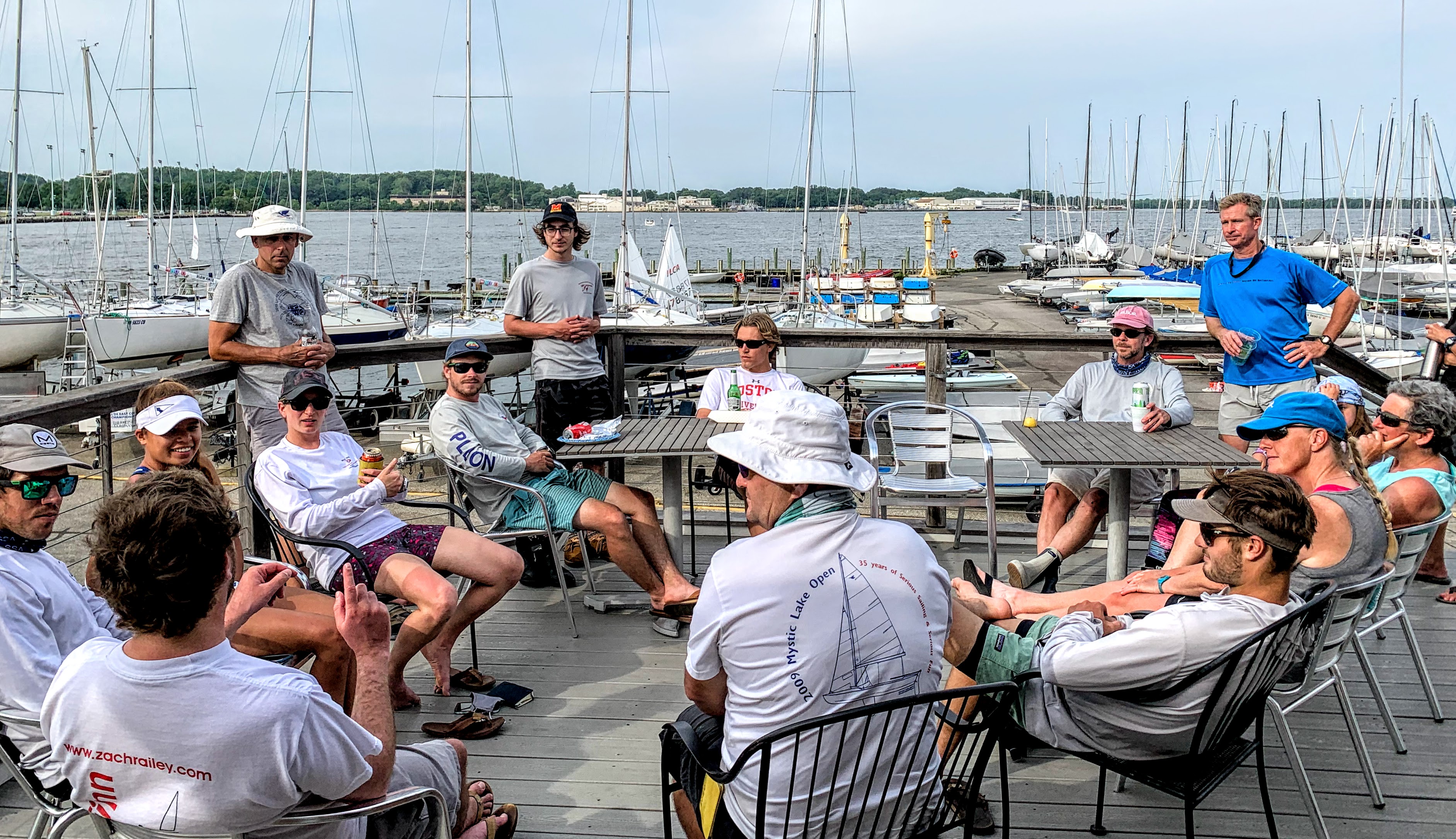 Annapolis, MD, USA, May 23, 2021. Final results after 11 races:
Tyler Mowry & Izzy Fadullon, 21
Carter Cameron & Lydia McPherson, 33
Alex Pline & Lisa Pline, 33

The Annapolis Snipe Fleet kicked off the season with a fantastic Spring Series + Clinic this weekend (May 22-23).  Seven boats participated in two FULL days of beautiful sailing in the harbor.  Big thanks to George Szabo who came out from San Diego to give us awesome, individualized and intense (but fun!) coaching.  We had a classroom session both days, followed by 2 hours of clinic coaching, lunch and then back out for short course racing in Carr's Cove that was also coached.  We then gathered with refreshments on the SSA deck for a debriefing of what everone learned.
While we were all winners with the knowledge gained, Tyler Mowry and future Midshipman Izzy Fadullon took first, followed by the Truly enthusiastic team of Carter Cameron/Bryan Stout in second, and the Old Folks Boogyin' Plines in third.  It was also great to have Flora & Andy Cole out, as well as new Snipe sailors (and new SSA member) Bradley Adam & crew Andrew Vernon out to learn some of the Snipe quirks in preparation for Colonial Cup and Nationals.  It was also great to see Marissa Milliken out again in the Snipe crewing for Zack Kelchner.  Marissa sailed with us last year in the Chesapeake Women's Challenge and has since moved to Annapolis with her husband Brad.  Finally, in the "fun to see again" was Carol Cronin who drove down from Newport for the weekend sailing Kim Couranz.
(Source: Annapolis Snipe Fleet 532)