Campeonato de Snipe Under 30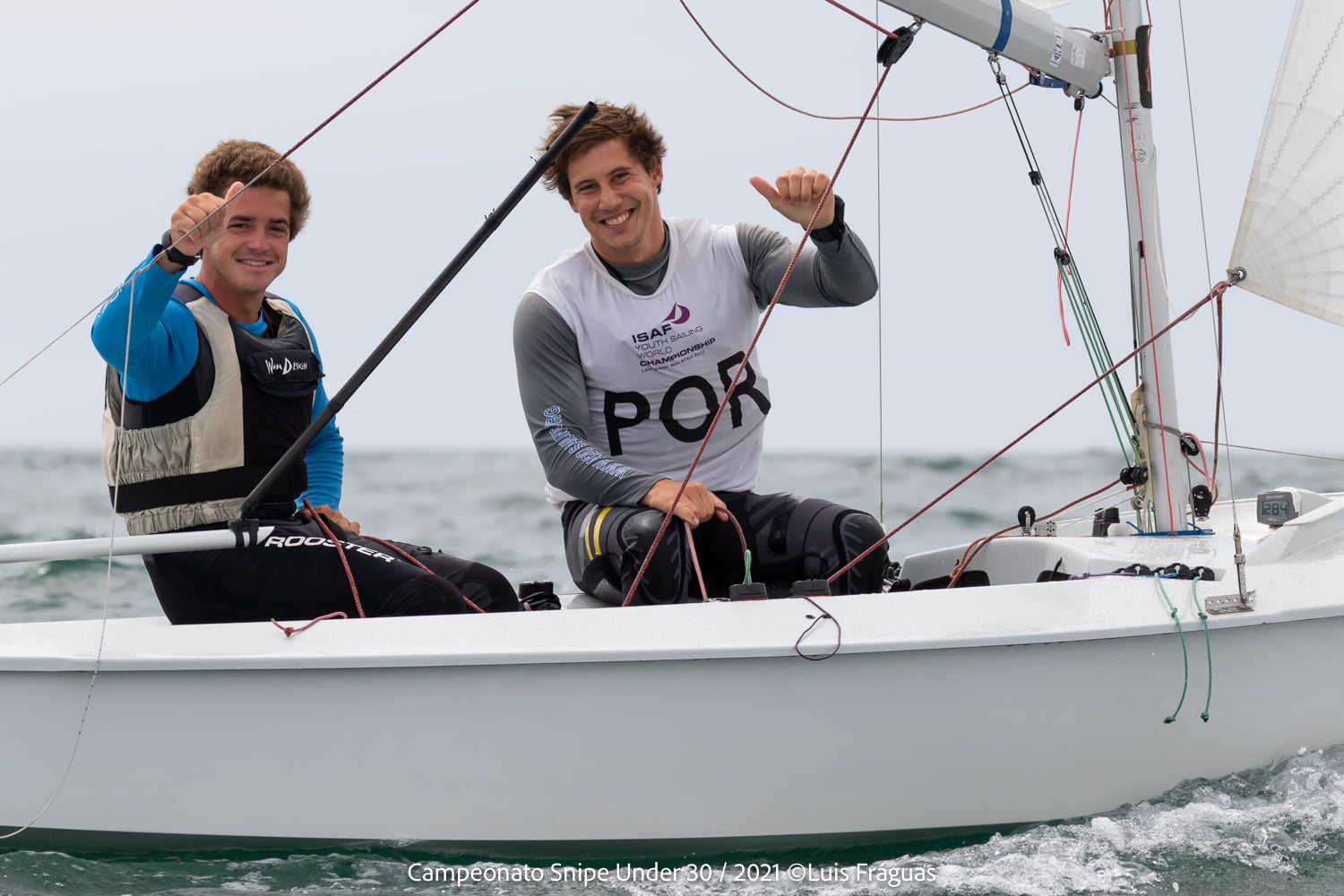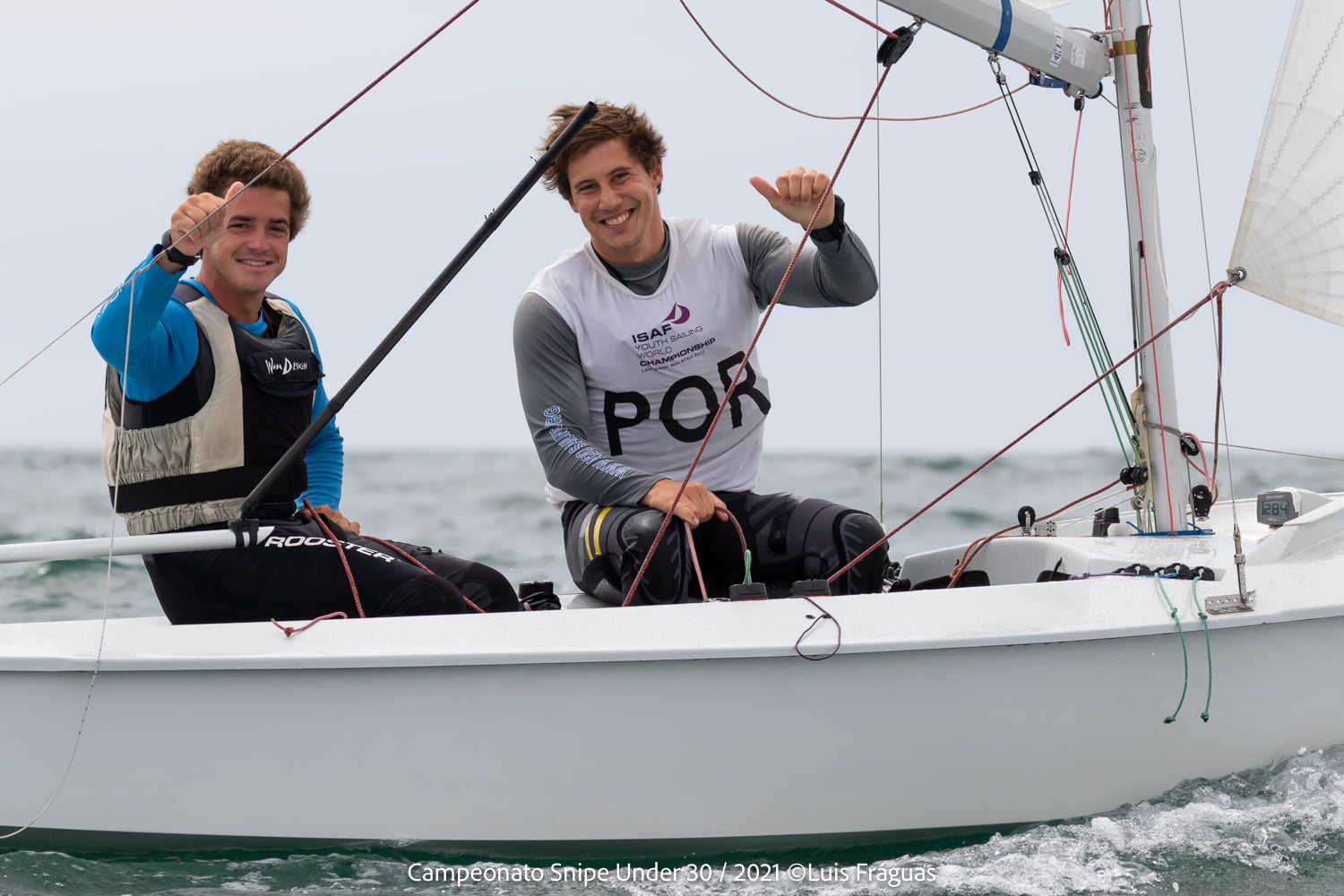 (Photo courtesy of Luis Fraguas)
Cascais, Portugal, September 13, 2021. Final results after 5 races (1 discard):
Henrique Brites & Francisco Maia, 9
Diogo Pereira & Manuel Macedo, 10
Gonzalo Barreto & Pedro Garcia, 13
Tomas Barreto & Luis Dias Pinheiro, 16
Guilherme Gomes & Peter Lekszycki, 19

he 2021 Snipe Under 30 Championship just has finished. On the last day of the championship, the light winds from the southwest, at 4 and 6 knots, conditioned the management of the event by the race committee, which was forced to postpone the start of the race for two hours for lack of conditions. The fleet of 15 boats only managed to carry out two races, the third race having been abandoned due to the decrease in the wind that was felt in the last race. The big winners of the second edition of the Snipe Under 30 Championship are Henrique Brites and Francisco Maia aboard Marisco na Praça. Brites and Maia thus add their second title of 2021 after becoming Snipe national champions last June. The boat Bic by Diogo Pereira and Manuel Macedo had a day worthy of record once they made two bullets on the two races of the last day and for that reason there are runner ups. Closing the podium of this edition were Gonçalo Barreto and Pedro Garcia.