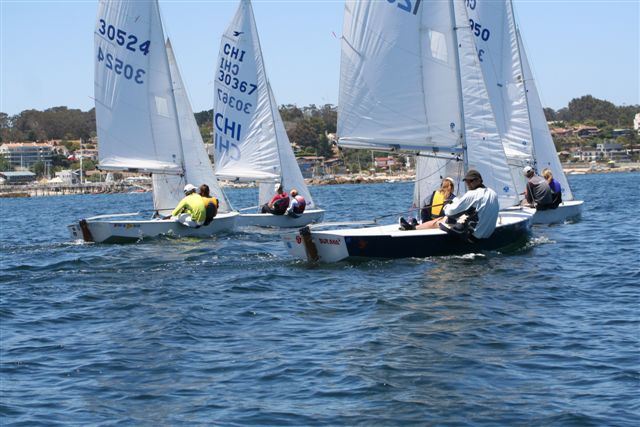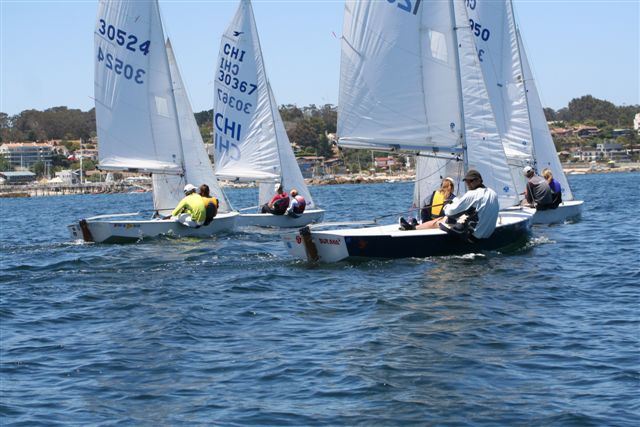 Algarrobo, January 12-13, 2013. Results and report by Roberto Malsch
The Championship was held in Algarrobo. 3 races on Saturday 12 with NW winds of 12 – 16 Kts, all the races with close finishes. Winner of the
day was Antonio Poncell with Alfonso Fuenzalida with two first and one second place.
Sunday 13 the day was extremly calm and cloudy, but during the afternoon it became clearer and a light breeze from the West close to the shore pushed the fleet to the course. Wind increased to 6-8 Kts and made possible to race two exciting regatas both won by Marcos Fuentes and his wife Carolina Vergara, finishing first in the championship. Poncell could only make a 5 and a 6 finishing second overall.
…
Chilean Nationals – Final results