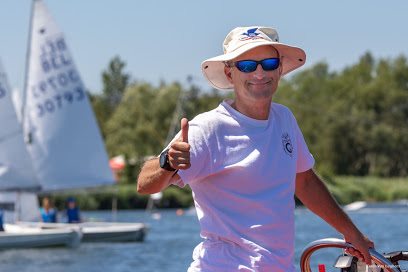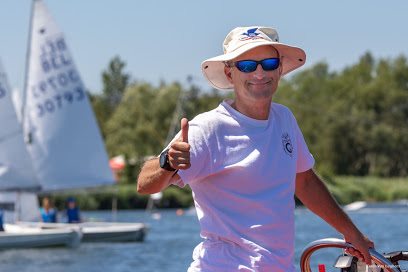 Hello Snipe Sailors,
In recent months, two very successful international regattas took place.
The first one, the Masters European Championship was hosted in May by SCIRA Spain, the Valencia Snipe Fleet and Real Club Nautico de Valencia. It was a perfectly organized event with a very large and prestigious club and a country and a fleet with a long tradition in the Snipe class. More than 90 boats from 11 nations appreciated the Mediterranean conditions and social events that are equally important in a Masters regatta.
The second regatta was the Women's European Championship, hosted by SCIRA Belgium, on Antwerp's tiny Lake Galgenwell. Our Belgian friends organized the event and welcomed 42 sailors from 11 nations. Short races were followed by a medal race. This regatta was a success, especially for European women's Snipe sailing. We must take advantage of the momentum and continue on this path.
The Snipe Class is going through an interesting phase, with very popular and passionately organized regattas: in addition to the two regattas mentioned above, three more had a good turnout: the South American Championship in Algarrobo, Chile; the South European Championship, in Cascais, Portugal; and the German Open-European Cup in Caldonazzo, Italy.
The comment of the Snipe Women's European Championship winner, Lithuanian sailor Gintare Scheidt (who competed at 3 Olympic Games and got a silver Olympic medal in the Laser Radial in 2008 in China), at her second regatta on a Snipe, is significant: "It's so different coming from the Olympic Classes, everyone is so nice, I feel like part of a family." The social side of our events is as important as the level of competition. The success of an event depends on the right mix of the two elements, summarized by our well known motto. This is the Snipe Class DNA.
The history of the Class is as fundamental as the present. It is a history of people, sailors, enthusiasts, promoters, sailmakers, builders, and organizers, and we have to honor them all. In another part of this Snipe Bulletin you can find the description of a nice new initiative, the creation of the Snipe Class Hall of Fame.
In the northern hemisphere, many of you have participated or are preparing for your National Championships. A National Championship is an important event for every nation and an opportunity to compete with sailors from different fleets. It is also a thermometer to measure the health of the Snipe Class in a country, to study new promotional activities and strategies, and to decide next year's calendar.
In the southern hemisphere we are approaching three very important regattas: the Pan American Games (Paracas, Peru, July 26-August 4) and the Junior and Senior Snipe World Championship (Ilhabela, Brazil, October 1-12).
See you soon, on the race course!
Pietro Fantoni