Rules Proposals – due March 1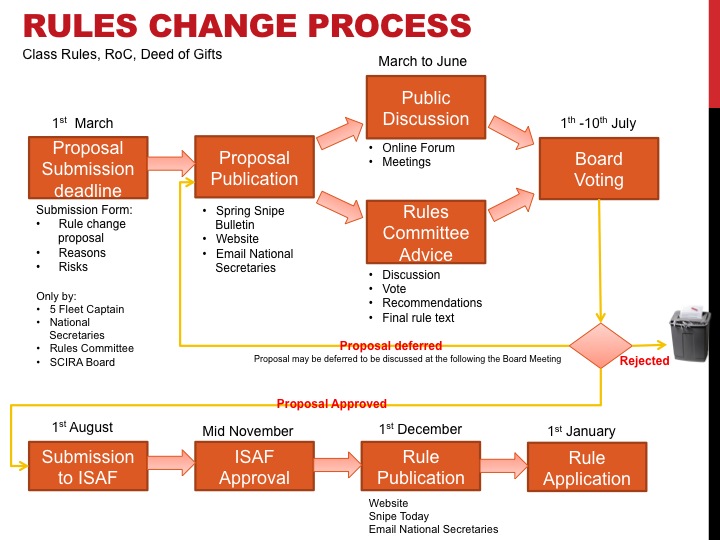 Want to propose a change to a Class Rule? The deadline is March 1!
Any changes must be submitted through your National Secretary or 5 fleet captains can submit. Don't miss the deadline!
For more information on the SCIRA Rules Process, go to this section of the SCIRA website.