Remembering Fujiya Matsumoto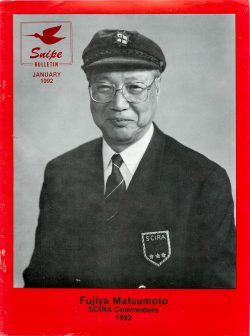 It is was great sadness to report the loss of Fujiya Matsumoto –
Motoko sent an email this morning that "he passed away in the early morning on March 12, 2022 with his family (Motoko & 2 children) by his side. He had such a wonderful life and his service with SCIRA and friendship with fellow sailors were on of the best moments and memories."
Fujiya was responsible for creating the Snipe Women's World Championship and securing the 2 beautiful carved crystal vases in the name of Roy Yamaguchi for the Championship. The first Women's Worlds were as only Japan could create – fantastic.
Fujiya served as SCIRA Commodore in 1992 and continued to attend many events over the years across the globe.
He will be missed very much.