Team Puerto Rico at the SSL Gold Cup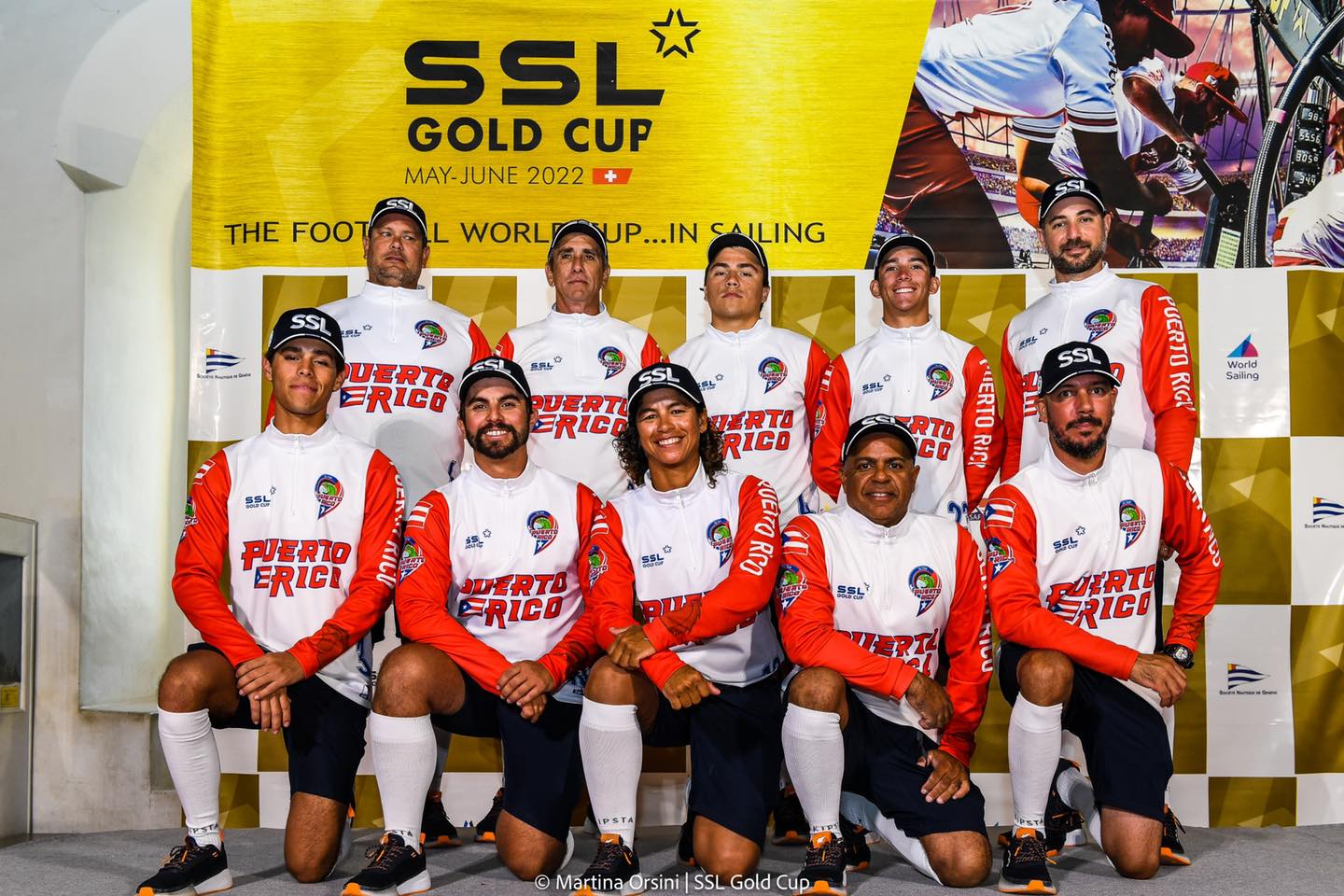 2017 Snipe World Champion Raul Rios is the Captain of Team Puerto Rico for the SSL Gold Cup.
Other Snipe sailors are part of Team Puerto Rico and many others will sail for in the next rounds for other national teams, during the Qualifying Series or the Final Series. For example Argentina, Brazil, Cuba, Uruguay, Spain have a lot of Snipe superstars onboard!
For the Qualifying Round 1 (May 19-22), two groups will fight to reach one of the two top spots to get into Final Series. In Group 1, there will be Antigua & Barbuda vs. Bermuda vs. Puerto Rico vs. Tahiti.
Sailing has its own World Cup, finally! Like football in 1930 and rugby in 1987, the SSL Gold Cup is designed to crown the best sailing nation of all! The World's Top 56 countries, selected on their SSL Nation ranking, will battle their way through to raise the coveted and only Sailing World Cup trophy.

The SSL Gold Cup 2022 will start on May 19th with the Qualifying Series in Grandson, Lake Neuchatel (Switzerland). All teams ranked from the Top 25 to 56 in the January 2022 SSL Nations ranking will meet in 8 groups of 4 teams each. There will be 5 stages of the Qualifying Series running from May 19th to July 17th.

After 3 to 4 days of racing, only the top two teams of each group will go through to the Final Series that will take place from October 28th to November 20th, 2022, to defend their national colors.

The Final Series venue will be officially announced on May 24th.