Taca Alberto Lineburger – Day 1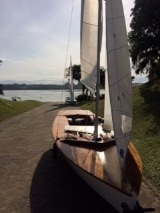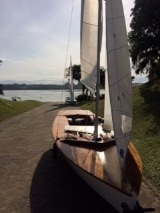 Lagoa dos Esteves, May 26, 2016.
Only one race was possible to carry out the first day of XX Taca Alberto Lineburger. Participate snipe sailors of the fleet 727 (headquarters), 555 (Florianopolis) and 427 (Cristal). Felipe Schaefer Linhares/Andreis C dos Santos there were first,
Roberto Salles/Rodolfo Levien, second and Adriano José B Santos/Christian Franzen, third.
… full result …