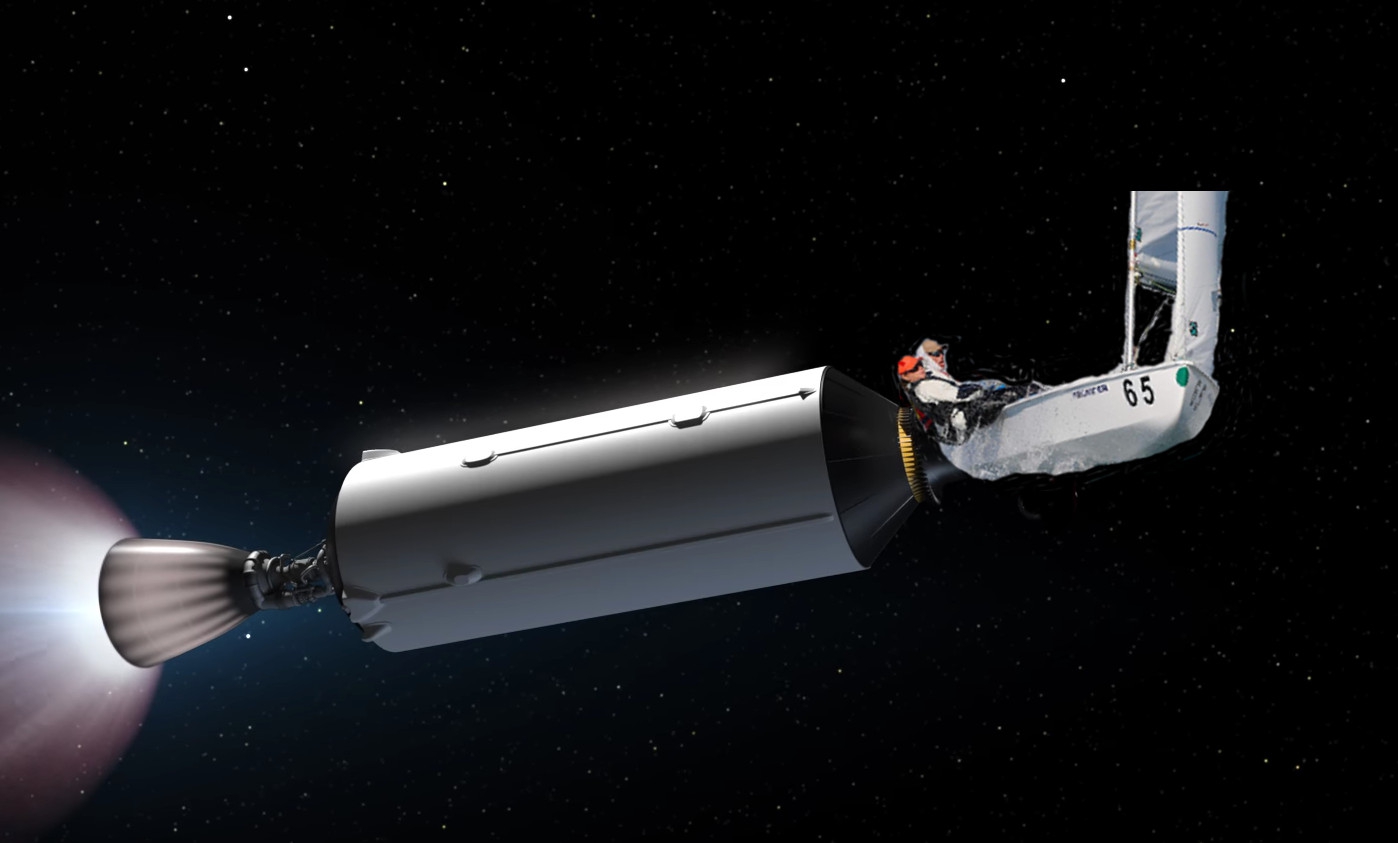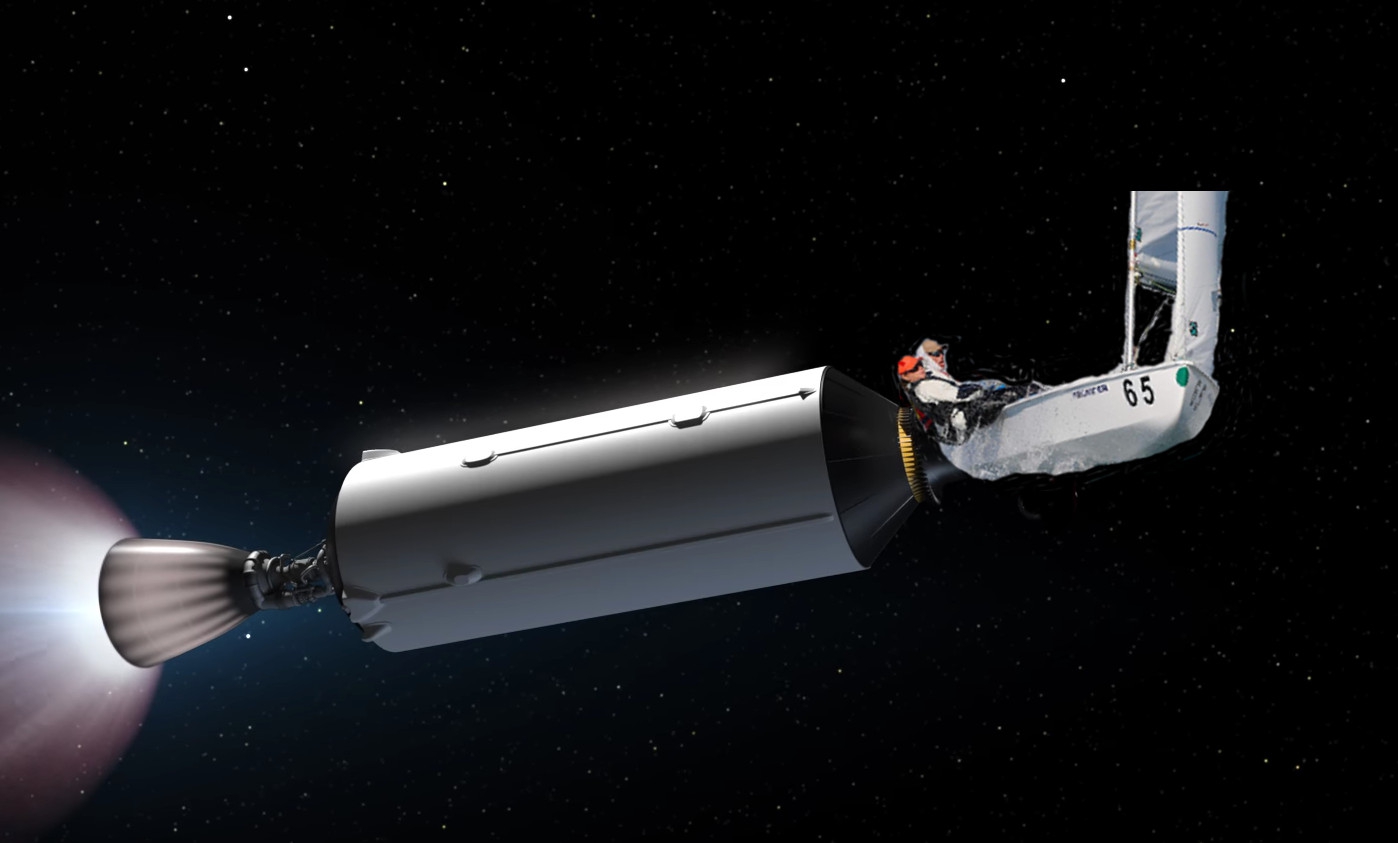 APRIL FOOLS' DAY – THIS IS A JOKE
This morning Elon Musk made history once again—this time by launching a Snipe into space.
It's a staggering image — the first boat ever in space — and so futuristic that the picture seems somehow unreal. In other words, it's the greatest boat ad of all time.
Spacesuit-clad "Star-Snipers" dummies hiked the boat flat during launch to keep it moving at seven miles per second toward the asteroid belt. The Space Snipe will cross the orbit of Mars sometime in July, swing past the orbit of Earth in August 2019, and repeat this roughly nine-month cosmic loop for thousands or even millions of years (to the horror of some scientists).
Note: This Snipe was launched before the new World Sailing Sustainability standards were enacted, so it will be grandfathered if it ever comes back to earth.