Snipe All Japan – Japan Nationals – Day 2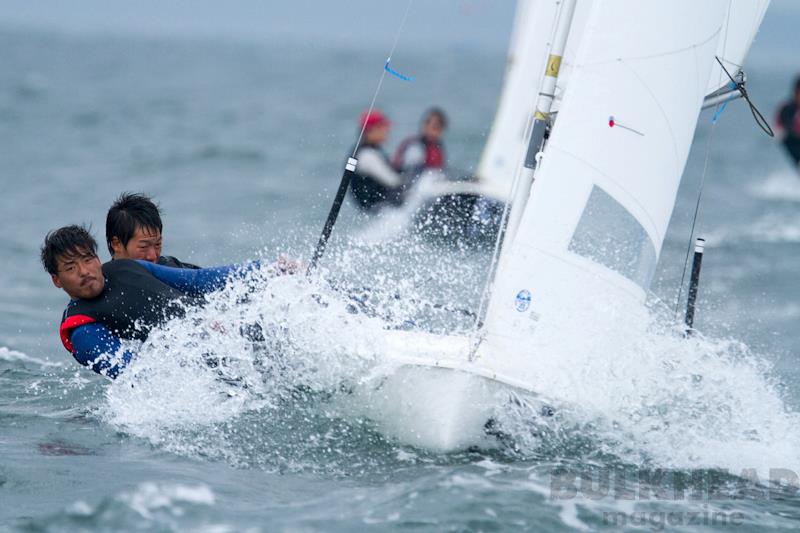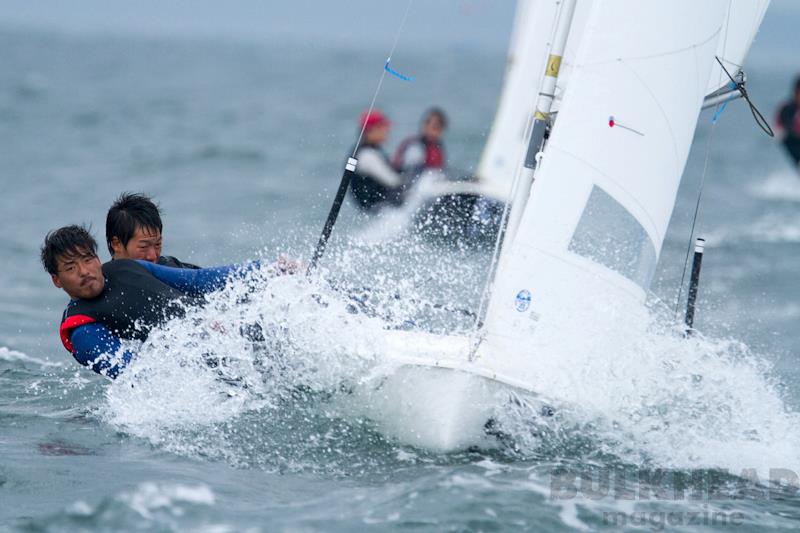 Sakaiminato, Tottori, November 9, 2012. Two races today.
The race started at 1pm. Wind speed average was 20knots and big waves. The wind was enough, but in this season the sunset is early in Japan, so today we completed only 2 races. Tomorrow we will have the first discard, while with nine races we have two discrds, so the ranking could change since tomorrow. (Photos).
Japan Nationals Day 2 Result
1:Kondo/Ishikawa(AI☆STARS) 16p
2:Shiraishi/Ueda(North Sails Japan) 25p
3:Kodama/Tanaka(TOYOTA Industries Corp.) 36p
4:Nakajima/Itou(AI☆STARS) 39p
5:Sekiguchi/Suzuki(W.S.K.) 44p
6:Kami/Sakaguchi(Kagoshima Fleet) 49p
7:Ooi/Sakai(OKUMURA BOAT) 51p
8:Kamiya/Fujita (NTT EAST JAPAN) 61p
9:Nishimura/Nishii(Doushisya Univ.) 62p
10:Kato/Sugiura(TOYOTA Industries Corp.) 63p
… ful results …