Eight Bells: Rafael Parga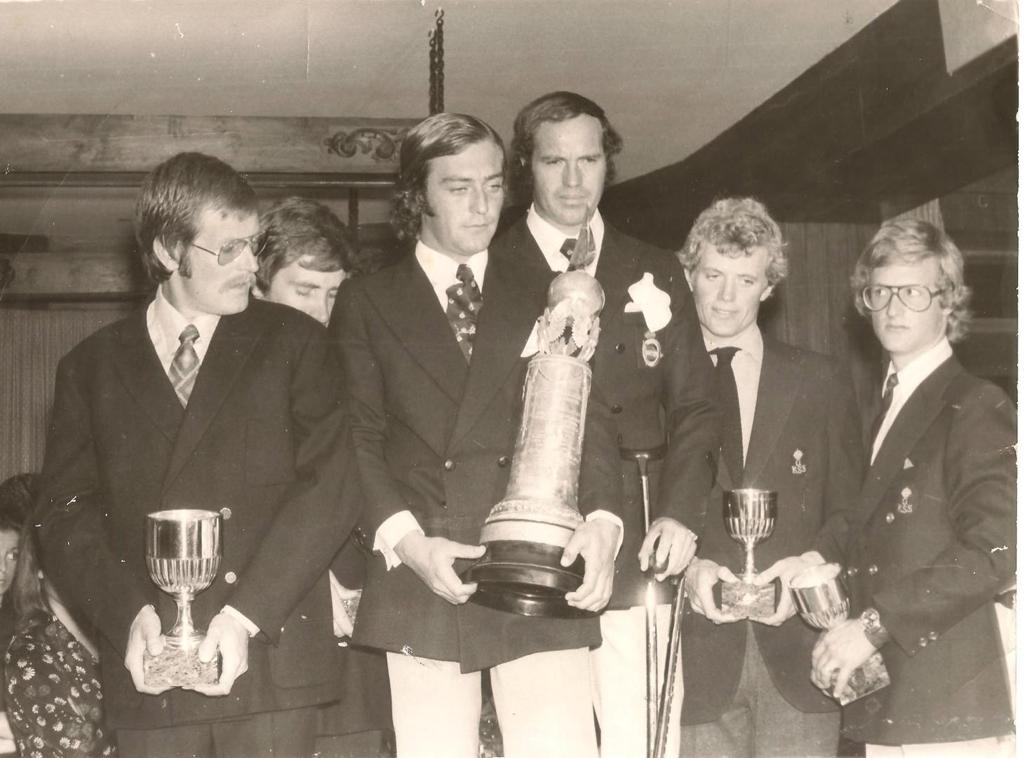 When I received the bad news, I got stunned because Rafa Parga had been in Malaga just a few months ago and he called me to say hello. I contacted Félix to uplift him because I know how bad it is when someone who leaves us is, more than a friend, a crew member of a boat where only two of us fight from the start to the finish to win the regatta.
Indeed I was not wrong, he was very affected and he asked me, as his crew member previous to Rafa, to write a few words on his behalf, although I am now 75 years old, he is still my skipper and I am going to comply with his order by transmitting a little of what we talked about.
Unfortunately, only two of his official crew members are still here, Carlitos Llamas and myself. Javier Otero, Manolo Martínez, Manolo Bernal and Rafa Parga are no longer here with us.
Rafa Parga, affectionately called "El Toro", came to the Malaga Fleet as a result of his academic studies, as he was one of the four sailors from Cádiz who chose the University of Malaga to study Economics. The other three were: Javier Otero ("Cortizón"), Ignacio Rodríguez Unzurrunzaga ("El Churro") and Carlos Larrañaga ("Carlitos").
That was the beginning of the great friendship with that group of people from Cádiz, all of them sailors of our class who sailed in the Malaga fleet for a few years, until they all finished their studies, but they have always been friends and we have never lost contact, although none of them stayed living in our Malaga.
In January 1970, I went to Palma de Mallorca to do my mandatory Military Service, but I continued sailing as a crew with Félix because I had no problem getting permits and could go to all the regattas where we had to participate, but at the end of 1972 I decided to stay in Palma to work and that is when Rafa Parga began to sail with Félix as a crew. Rafa had a good teacher in Cádiz previously, as he was crewing for our dear friend and great sailor Alfonso Vierna.
Rafa quickly got used to Félix's way of sailing and the "Gran Numa" continued sailing as always, fighting to win.
Rafa's category as a crew member needs no words, as enough is being said with the results during the time he sailed in the Gran Numa. Spanish and World Championships in 1973, only good crews achieve that, by adding up.
As a person he was, as we say here in Malaga, a fun guy because his Cádiz personality was always with him, affectionate, friendly, a dear friend of his friends and always committed to them with affectionate words. During his years in Malaga, he lived with part of his family, since he lived with his aunts, Coral and Maruja Parga, two graduates who gave us math and physics classes at the time. He only had a short walk at the Paseo de la Farola to get to the club where we, his other family from Malaga, were, including the previously mentioned friends from Cádiz.
OK "Toro", all of us who have been lucky enough to know you and be your friend know what it is like to lose a valuable element of friendship and we are sure that wherever you are you will find a place to continue sailing because you never left it, even if it was not in our Snipe class, which once again has served us to meet friends who leave their mark forever while we are in this world.
Wherever you are, you will always be in our hearts and in our memories, forever dear friend.
Felix Gancedo/Antonio Burgos