2019 Snipe Sailor of the Year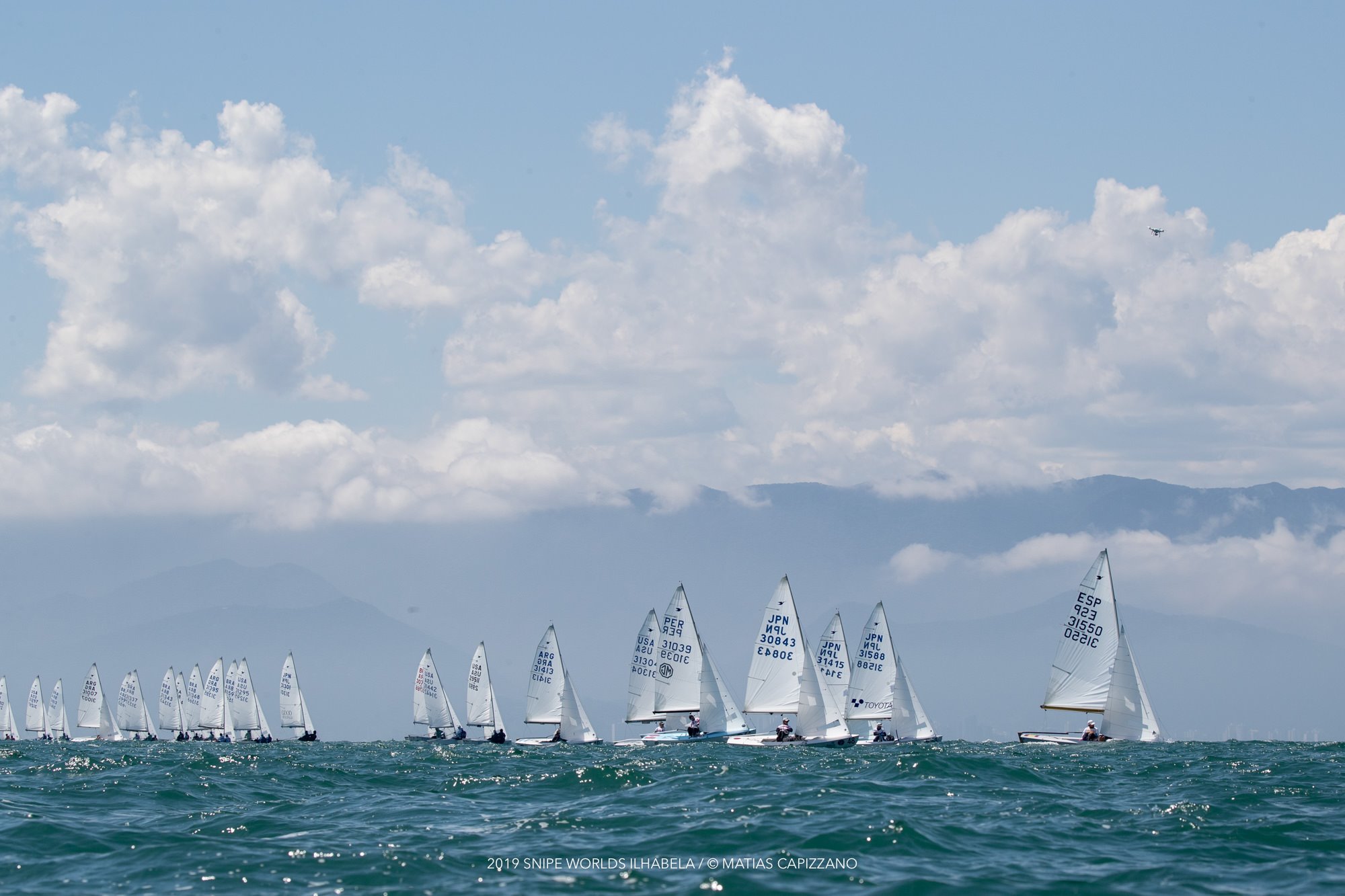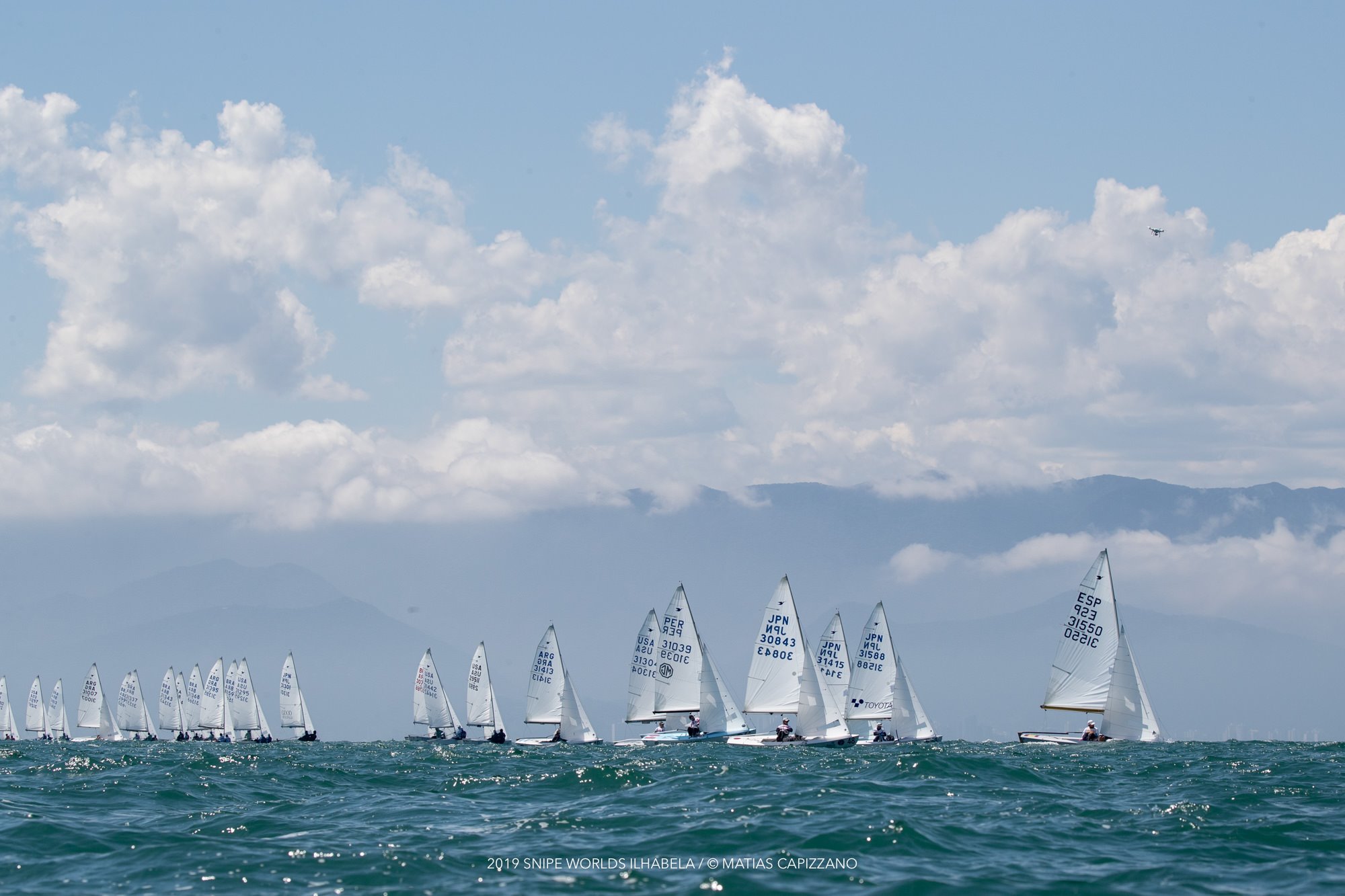 Vote the Snipe Sailor of the Year.
Please check your inbox. You got an email from [email protected] via surveymonkey.com. You can follow the instructions and vote.
You can vote for as many candidates as you want, there is not limit, but you can only vote once for the same candidate.
Voting ends on December 31, 24:00, Central European Time.
The nominations
Agustin Zabalua (ARG) & Louis Moysan (ESP):
winners of the Copa de Espana
 Alan Williams (GBR) & Liz Pike (GBR):
winners of the UK Nationals
Alejandro Fresneda & Javier Lopez (ESP):
winners of the Master European Championship
Alexandre Paradeda (BRA):
number 1 skipper on the SSL Snipe International Ranking, winners with Gabiel Kieling of the Brazilian Nationals and second at the Snipe Worlds
Antonio Pereira (POR) & Ricardo Schedel (POR):
winners of the Portuguese Nationals
Christian Andersen (DEN) & Laerke Norgaard:
winners of the Danish Nationals
Damian Borras (ESP):
winner with Sara Franceschi (ESP) of the Trofeo Armada Espanola, with Alexandra Wang (NOR) of the Norwegian Nationals and third with Jordi Triay (ESP) at the Snipe Worlds
Dario Bruni (ITA) & Emanuele Zampieri (ITA):
winners of the Italian Nationals
Enrique Quintero (USA) & Kathleen Tocke (USA):
winners of the North Americans
Ernesto Rodriguez (USA) & Hallie Schiffman (USA):
gold medalists at the Pan American Games and winners of the Don Q
Fabio Rochelli (ITA) & Daniela Semec (ITA):
winners of the Open Croatian National
Gustavo Abdulklech (BRA) & Leonardo Motta (BRA):
winners of the Junior Worlds
Gustavo del Castillo Palop (ESP) & Rafael del Castillo Palop (ESP):
winners of the Spanish Nationals
 Harri Palm (CAN) & Inessa Townsend-Fish (CAN):
winners of the Canadian Nationals
Henrique Haddad (BRA) & Gustavo Nascimento (BRA):
winners of the 2019 Snipe World Championship
 Jean Jacques Frebault (FRA) & Kevin Roze (FRA):
winners of the French Nationals
Jose Luis Maldonado (ESP) & Alexandre Tinoco (BRA):
winners of the German Open
Jostein Grodem (NOR) & Karen Kristoffersen (NOR):
winners of the Norwegian Nationals
Juan Jose Ferretti (ECU) & Maria Emilia Moreno (ECU):
winners of the Ecuadorian Nationals
Kathleen Tocke (USA):
number 1 crew on the SSL Snipe International Ranking, winner with skipper Gintare Scheidt (LTU) of the Women's Europeans, with Mateus Tavares (BRA) of the Bibi Juetz Trophy for the best mixed team at the Senior Worlds, with Tomas Hornos (USA) of the US Nationals, with Enrique Quintero (USA) of the North Americans
Lucas Orn (SWE) & Axel Edwall (SWE):
winners of the Swedish Nationals
Luis Soubie (ARG) & Diego Lipszyc (ARG):
winners of the Argentinian Nationals
Luka Jercic (CRO) & Josipa Prosinecki (CRO):
winners of the Croatian Nationals
Lukasz Sokolowski (POL) & Piotr Sokolowski (POL):
winners of the Polish Nationals
Manu Hens (BEL) & Maj Kristin Hansen Borgen (NOR):
winners of the Belgian Nationals and of the Open Italian Nationals
Matias Seguel (CHI) & Maria Jesus Segiel (CHI):
winners of the South Americans and of the Chilean Nationals
Pablo Amorin (URU) & Rodrigo Rossi (URU):
winners of the Uruguayan Nationals
Pedro Vega (PER) & Lisset Castillo (PER):
winners of the Peruvian Nationals
Rainer Lischke (GER) & Wolfram Muhlhuber (GER):
winners of the German Nationals
Ricardo Fabini (URU) & Florencia Parnizari (URU):
winners of South Europeans
Ulrik Sandvig (NOR) & Maj Kristin Hansen Borgen (NOR):
winners of the Open Swedish Nationals
 Ville Aalto-Setala (FIN) & Satu Salminen (FIN):
winners of the Finnish Nationals
Yuichi Ooi (JPN) & Noriaki Sakai (JPN):
winners of the Japanese Nationals
Previous winners:
2011 Alexandre Tinoco and Gabriel Borges
2012 Raul de Valenzuela and Alejandre de Ona Antolin
2013 Tiago Roquette and Tiago Morais
2014 Manu Hens with crews Victor Perez Campos, Maj Kristin Hansen Borgen, Enrico Michel and Alexandre Tinoco
2015 Raul Rios with crews Fernando Monllor, Andre Guaragna and Kara Voss
2016 Birger Jansen & Janett Krefting
2017 Raul Rios and Mac Agnese
2018 Damian Borras Camps & Jordi Triay