New Rules – SCIRA 2021-2024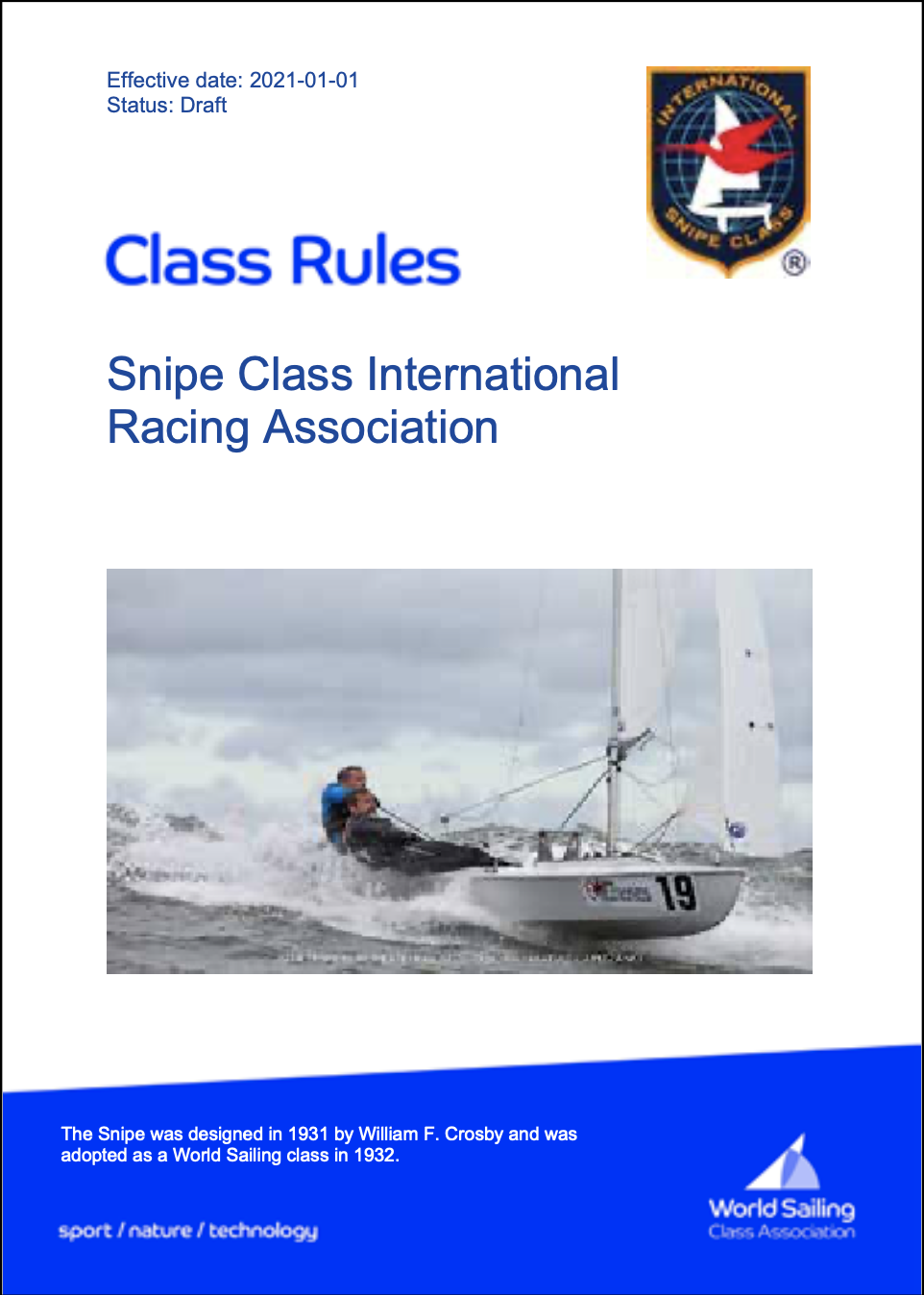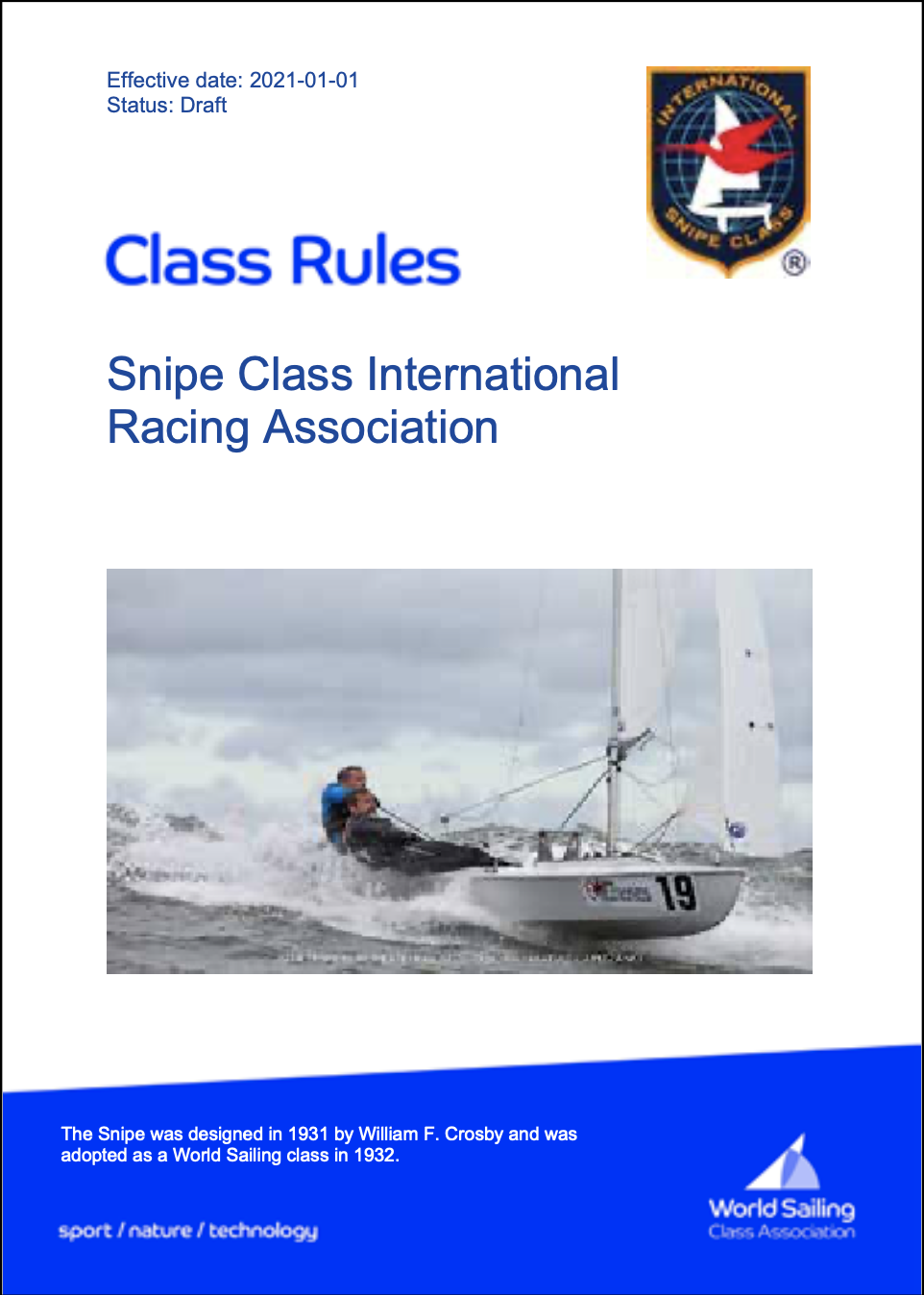 Class Rules are ready to be published
As per the Snipe Constitution the Class Rules are in force for 4 years with the same schedule of the WS RRS which cover the Olympic period.
The year 2021 is approaching and the new edition of the Class Rules are on the way to be finalized and approved by World Sailing with publication scheduled by the end of December.
Thanks to the annual amendments made to fix some small bugs, the upcoming edition will have no changes from the current version, but only one important specification.
Today…
The current Rule C.9.3.g "Movements of the mast shall be restrained by fore and/or aft
guys attached to the mast below the lower
point or blocks situated at deck level" has been introduced in 2001 and updated in 2018 to fit the WS requested terminology, to limit the rigging used to control the mast bend at deck level.
The rule has always been widely interpreted
and many different systems in use from the 80s (when the bendy masts become popular) have been allowed.
This year, a question was submitted to the Rules Committee: "Is the lever (also called mast ram) allowed by the current rule? Can it be considered a "guy"?
After a wide discussion, the RC stated that yes, the mast ram could be considered a sort of guy, so a request of interpretation was forwarded to the Technical Committee of WS.
But, according to WS Regulation 10.12 (b), WS suggested to amend (instead of interpreting) the current rule introducing the new text in the next Class Rules.
What is going to change?
Rule C.9.3.g is amended to read "Movements of the mast shall be restrained by fore and/or aft guys or mechanical restraint connected to the mast below the lower point, or blocks at deck level."
What will change?
Basically nothing. The new wording will avoid any possible doubt or misinterpretation about the use of the lever or additional mechanical riggings. One fact must be highlighted: being a rigging, the lever can be made of carbon.