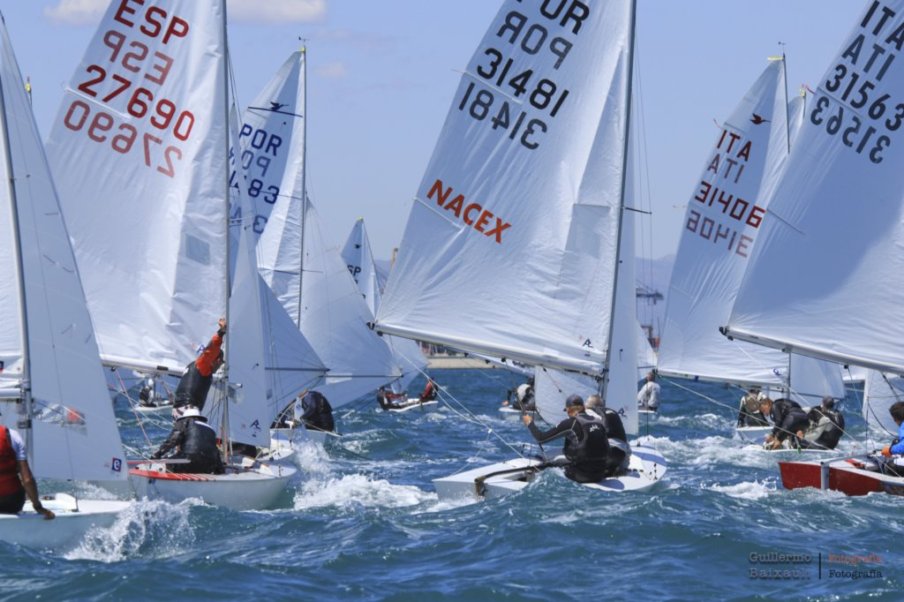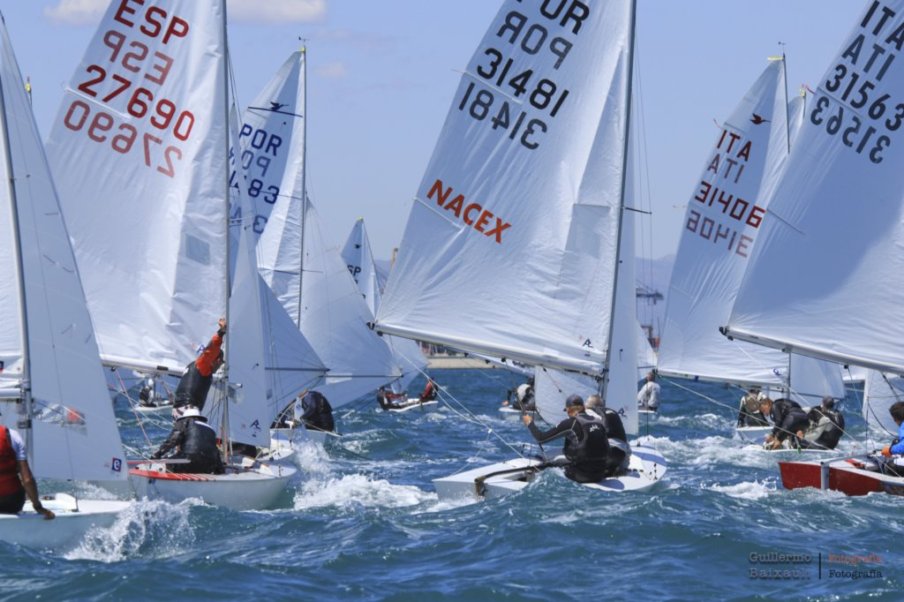 By Antonio Bari – SCIRA Rules Committee Chairman
(Photo courtesy of Guillermo Baixaulli)
The recent Class Rules, adopted in 2018, introduced some changes in the identification of the boats when racing, which greatly simplified the matter.
First, we must look at Rules C10.3 of the Snipe Class Rules: the number on the sail shall be any number (not only the hull number of the boat) providing that the number is of a boat current with the class. No numbers of fantasy, no numbers obtained detaching one digit from another number…
Rule C10.4 is the second step: the identification is according to Appendix G of the WS RRS unless differently prescribed by the Class Rules.
Given what above, according to the Snipe Rules:
the position of the class insigna shall be above the top batten;
Then, according to Appendix G of the RRS:
the class insignia can be placed back to back;
no restriction about the colour provided it is clearly legible;
national letters and sail numbers shall be in capital letters and Arabic numerals, clearly legible and of the same colour;
the height shall be 300mm and the space between adjoining characters shall be 6cm;
the typeface shall be commercially available giving the same or better legibility than Helvetica;
the position of national letters and sail numbers shall be inside a radius of the 60% of the leech length centered on the head point of the sail with the right side uppermost, but the Class Rules specify that both national letters must be above the sail numbers (this changes the RRS).
The Class Rules require in addition that the nationality shall be the one where the dues are paid by the skipper. If the skipper is, let's say, Italian but is resident in Germany, he can choose either, but shall decide at the beginning of the year the membership nationality.

Summarizing, the identification on the Snipe sail shall be:
above the top batten, the emblem, any color is accepted.
below the top batten, the national letters, those at right to be above those on the left side; colour to be the same of the numbers;
straddling the mid batten, the sail numbers, the right ones to be above the left ones; the number shall be those of a boat which dues are paid for the current year.
But, remember: if the sail numbers do not match the hull number, a request must be submitted to the Race Committee: if you are using the numbers of a boat you own, you shall simply communicate that you will use different numbers; if you will use other numbers, you shall request to the RC the change of the numbers. It is at discretion of the RC to accept or not the request.
If the above rules are not respected, the RC or the Jury will warn the crew. If not corrected after the warning, a penalization (usually different from a DSQ) will be given.
So, be careful and respect the rules.