Snipe Sailing in Lough Erne, Northern Ireland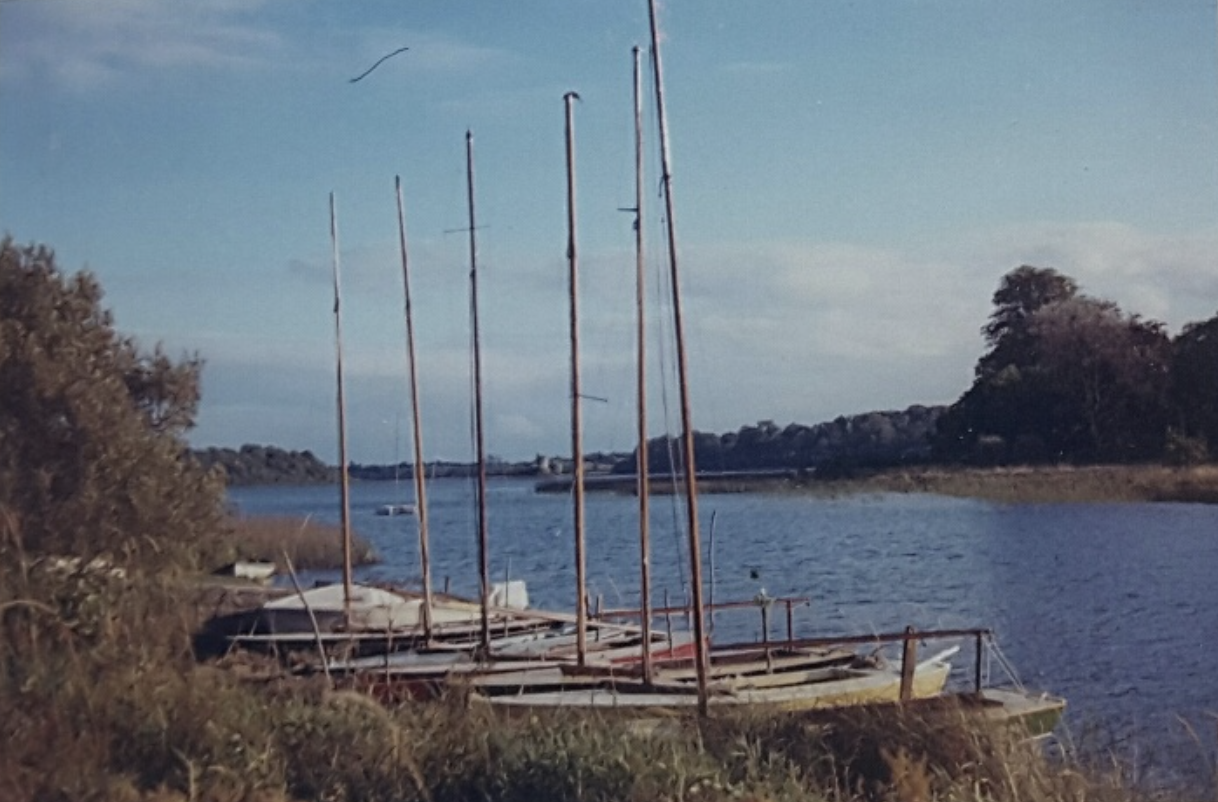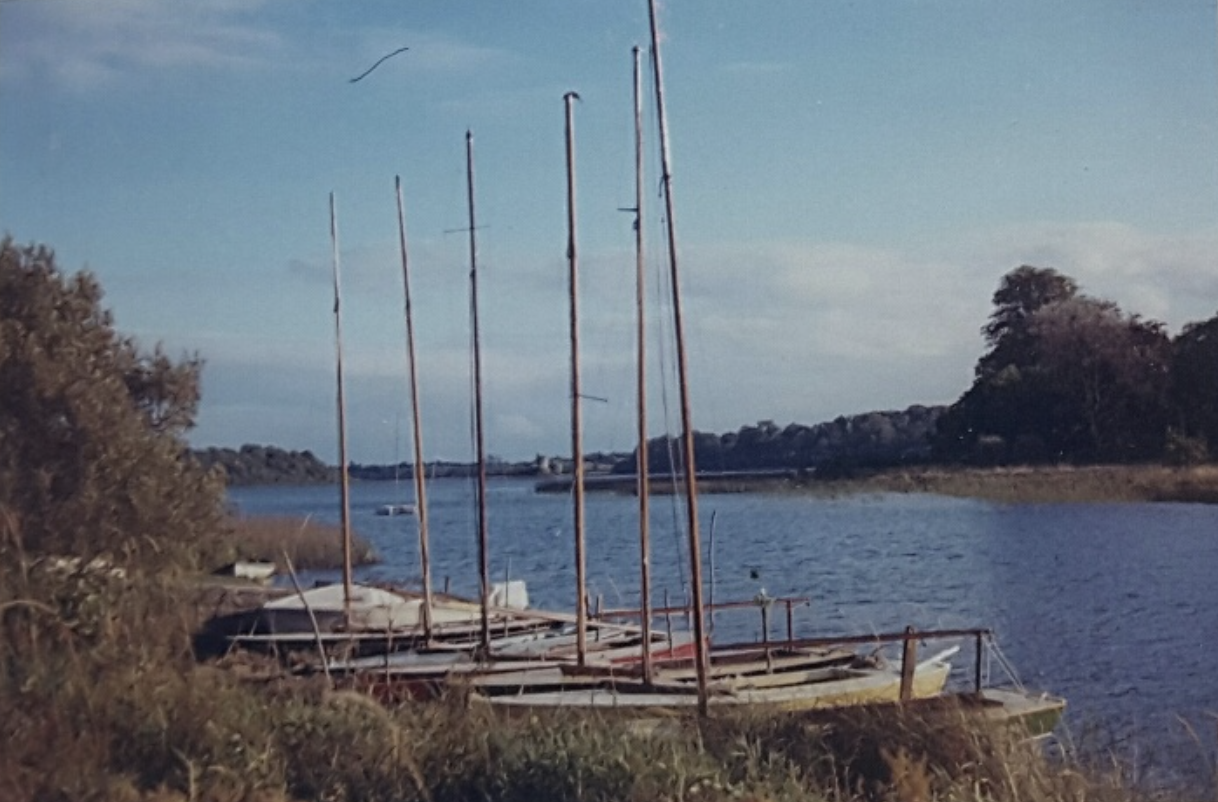 It is interesting to know the history of our Class. This time we publish an article on the history of the Snipe Class in Northern Ireland. Thanks to our new friend Fred Ternan, who is restoring the old Snipe "Ranger".
We hope to see some Snipes sailing in Northern Ireland again.
---
Dear Editor,
I am writing this, not as a representative of a fleet, since we don`t have a fleet here. However Snipe racing did take place here in the past.
I live on the shores of Lower Lough Erne in County Fermanagh in Northern Ireland and about 5 or 6 years ago set up a small organisation called Lough Erne Heritage whose aims were to promote and preserve the story of boat use on Lough Erne and that of the people who built and used them. This covers traditional boats, sailing boats, steamboats etc.
Crom Castle on Upper Lough Erne and the home of the Earls of Erne was a great centre of yachting from the early 1800s and carrying on into the 1900s and sadly brought to an end by the First World War—or so we thought!
About three years ago I became aware that there were two old Snipe dinghies lying in the now almost derelict boathouse at Crom. This building had been purpose built as the clubhouse for the yacht club in the 1840s.
I made enquiries as to their ownership and was given the name of Mr. Johnny Madden to whom I wrote explaining my interest. He replied telling me a wonderful story and providing me with great detail about the fleet of pre-war Snipes(plank built) which were sailed at Crom, the home of yacht racing, in the 1950s and 1960s. When everyone thought all sailing had ceased in 1914!
There were 10 or 12 boats all previously owned as there had been a fleet in Strangford Lough County Down and at Carrickfergus in County Antrim and the boats had been sourced by Johnny`s father Major Madden who arranged for various people to take ownership and begin racing in 1954.
Lord Erne owned two, Major Madden also two, one of which had been owned by Phyllis Richardson, an Olympic sailor, Commander Crichton owned one, Johnny Madden and Robin Hanbury-Tennison, the explorer owned one. Lord Rossmore and Earl of Belmore had one each. David Corbett and Johnny Lucas Clements owned one each also.
I have the colours and the names of the boats and was given three boats which had belonged to the Madden family. I am currently restoring one and hope to relaunch it this year, Covid permitting. They were raced from 1954 until 1969 so this boat was last in the water over 50 years ago and was probably made in the 1930s. The two boats I found had been stored there all that time.
I did contact the UK secretary after I had the story and believe that this fleet was never registered with the National Association. This might have been due to the fact that when racing took place at Crom in the past Class associations did not exist.
I raced sailboats from 1974 until 2012 and continue to be a National Race Officer.
While the Snipe activity was long time ago I felt that I should tell you about it. I can provide more detail and photographs if you wish.
Best wishes,
Fred Ternan
---
Note from the Editor:
These are all the fleet (past and present) in the UK.
8    Royal Clinque Ports Yacht Club
13    Northern Ireland
15    Eastbourne Yacht Club
80    Ballyholme Yacht Club
104    Largs Sailing Club
217    Budworth
232    Northwich
260    Holywood Yacht Club
277    Medway Yacht Club
362    Orkney Islands
372    Stone Sailing Club
388    Broadstairs
545    Blue Circle
563    Erith
590    Steeple Bay
596    mengeham
599    Burnham
724    King George Sailing Club
743    Osea Sailing Club
811    Hoylake
---
Hi Pietro,
In the list you sent of the UK fleets, two clubs, Ballyholme and Holywood are in Belfast Lough on the east coast of NI.
Another called Blue Circle may be the class which sailed at Carrickfergus on the east coast of County Antrim. Blue Circle was/is a cement manufacturing company which had a very large factory near there. I believe that there might have been a fatality at Carrickfergus in a Snipe race in the 1950s which may have affected the future of the fleet
The story is with a yachting journalist who is doing some research into possible Snipe activity at those clubs and hopefully she may unearth more.
I have another set of photos from the 50s/60s at Crom, Upper Lough Erne which I will send to you now.
Delighted with your interest in the story.
Best wishes,
Fred
---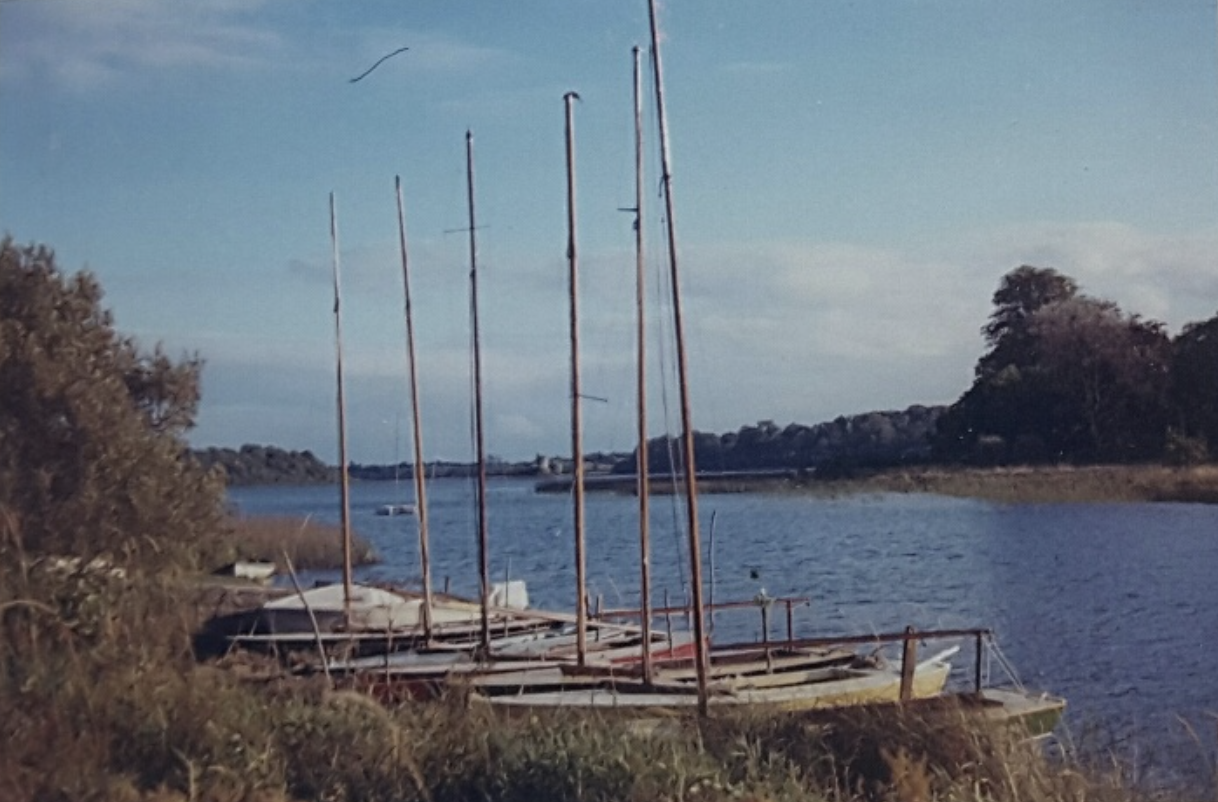 When the Snipes were in use at Crom they were initially kept on moorings but later pulled into the shore. Johnny Madden who sent me the photographs is key to the story of the Snipes being sailed at Crom. This photo was taken late 50s/early 60s. You will see on the black one near the camera an insignia on the side which looks like an arrow. This indicates that these boats were built by a builder in Belfast, Northern Ireland.


The ground floor of Crom boathouse where the Snipes, Ranger and Teal were lying since the 1960s. Ranger is the yellow one which Fred is restoring.
---
FORMER SNIPE FLEETS IN NORTHERN IRELAND & IRELAND
by John Rose
NORTHERN IRELAND (UK) 
SCIRA Fleet Number Name Location
13 Strangford Lough Yacht Club Whiterock, County Down 
(Strangford Lough)
80 Ballyhome Yacht Club Bangor, County Down
260 Holywood Yacht Club Holywood, County Down
None Carrickfergus Sailing Club Carrickfergus, County Antrim
None Lough Erne Yacht Club Eniskillen, County Fermanagh
IRELAND  
72 Clontarf Yacht & Boat Club Dublin
---
Sailing and Snipe Sailing in Lough Erne
by Fred Ternan
Many castles and later, mansions were built around Lough Erne in the 17th and 18th centuries and the people living in those were the aristocracy of the area and owned most of the land. Many boats of various shapes and sizes had to be used by everyone due to the vast expanse of water which lay within the area and of course the only methods of propulsion were oars and sails. As time progressed each big house built their own large boat and eventually competition, not only in the size of boat built but also in speed. There is a very large bay opposite Crom Castle called Trial Bay, so named as that was where each new boat was taken for `sea` trials.
As competition increased so the boats improved with some of the well known designers being called in. Because the lough was shallow in places the boats were designed with lifting iron keels with much equipment on board to manage this.
Workmen from the estates and surrounding area built, maintained and crewed the yachts.
That was Lough Erne Yacht Club based at Crom with, from the 1840s its own purpose built clubhouse.
After WW1 and with the changing political situation in Ireland many things changed and sailing at Crom slipped into the background. At the turn of the century a yacht club had been formed in Enniskillen, the county town and this promoted racing on Lower Lough Erne. However all boats were laid up during World War Two and it was only after the end of the war when some of the yachts were brought out again and it was decided to form Lough Erne Yacht Club on Lower Lough Erne. These were entirely different yachts to those sailed at Crom before the first war and were called the Fairy class which were brought to Lower Lough Erne in 1906 by Enniskillen Yacht Club. The new club would have been quite different in make up to that of the Upper Lough Club although many of the names from the Upper Lough Club were retained as Honorary members.
It`s interesting that the new club was being formed about the same time or shortly before the years that Snipes were being brought into the Upper Lough Club and these Snipes retained the letters LEYC on their transoms .
Really, two clubs with the same name with some names connecting both. I was on the management committee of this `new` club from 1974 until 2011 and was the treasurer from 1998. Was the Commodore in the 80s and later the secretary.
Since finding out about the Snipes at Crom and later about the Snipe sailing club established in Strangford Lough, which was beside where the present Strangford Lough Yacht Club is situated, I began to make more enquiries. I also emailed the UK association at that time. With the list of classes provided by Pietro it now appears that Ballyholme and Hollywood on Belfast Lough had Snipes.