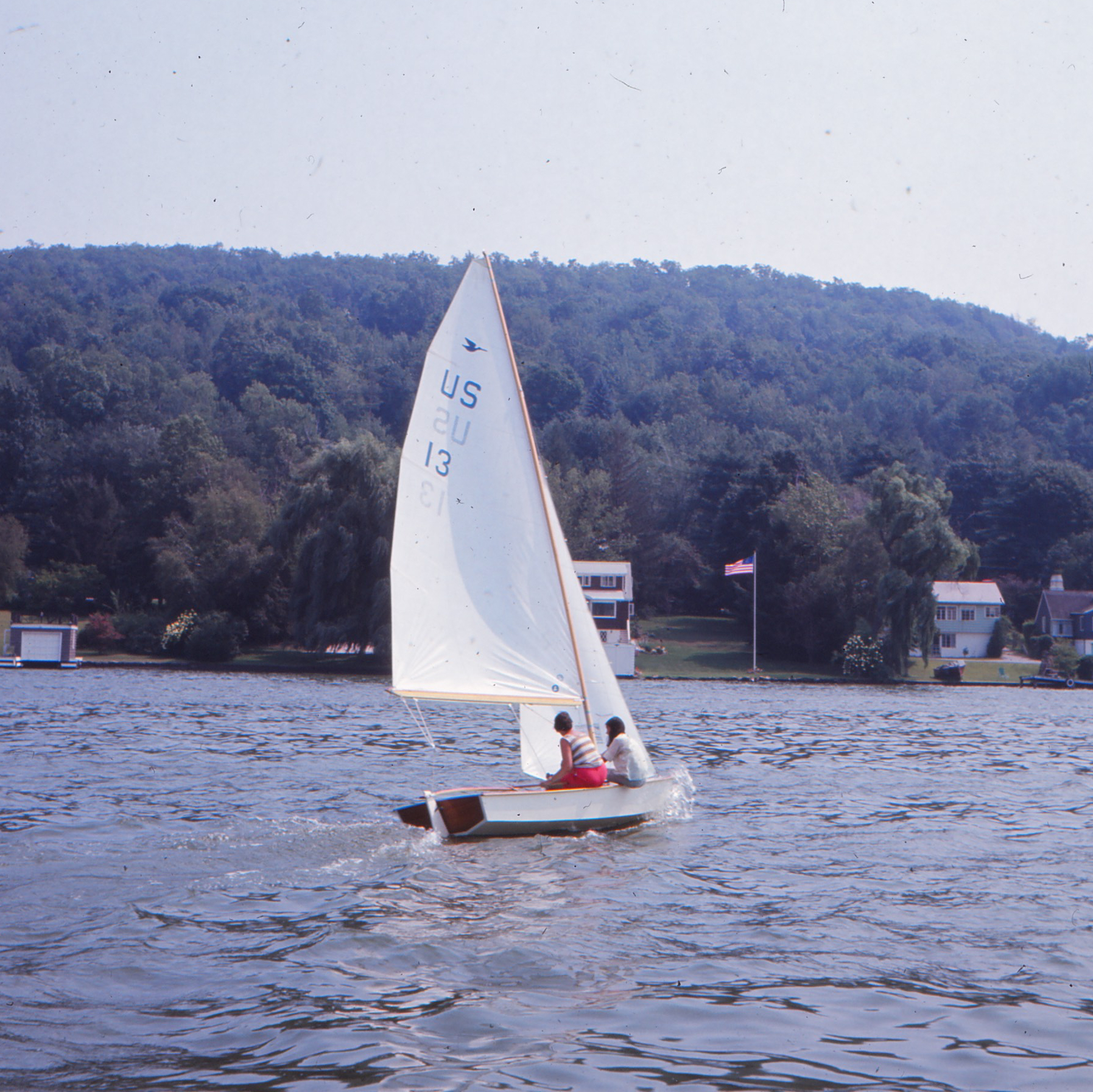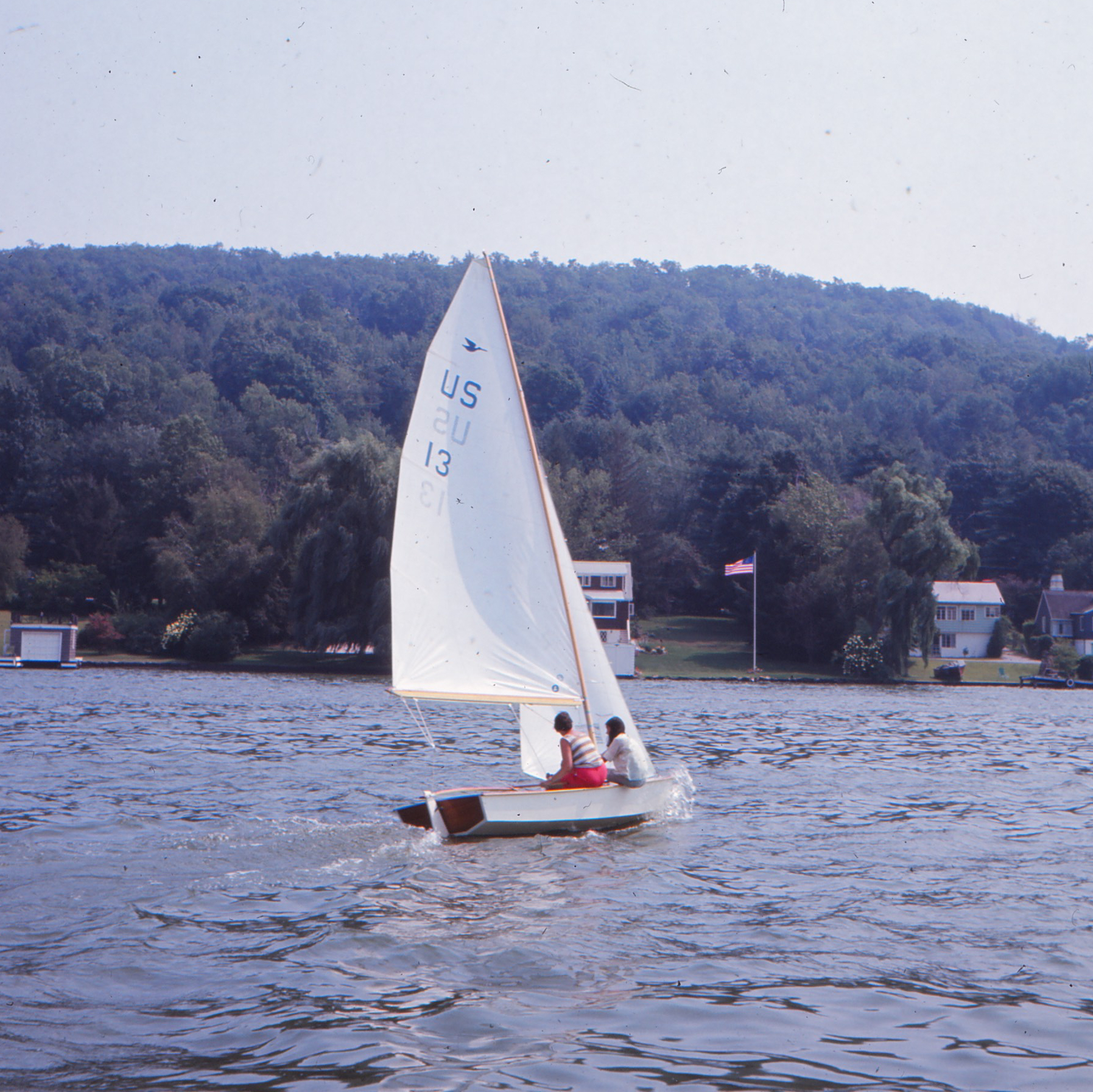 By Bill Ridge
It would be nice to let Ms. Becker know that the boat has been loved for many years.
The current owners are the Ridges – Marge and Charlie Ridge bought the boat from the Bruggermans (I think) around 1954, and it was at Lake Mohawk until the 1980s. It is now carefully kept in storage in Massachusetts except for the classisms Snipe regatta at Mystic Lakes, whence the pictures. That is Bill and Sarah Ridge sailing her. We had always heard "Cash on Demand", which seemed inappropriate, so my mother changed the name to XLNC.
Above is a picture of my mother and sister sailing 13 in the 1960s, and (below) me and my sister sailing her.

By John Rose
Hello Bill,
As you are probably aware, I believe the Snipe that you have is not the original #13 which I recall was demolished and a "new" #13 was built in 1940 by George Becker (Sea Cliff, NY /Long Island).  Bill Crosby allowed new boats to be re-assigned numbers of older boats after they had been destroyed.  [I have one of four Snipes that were assigned #9, I have the last one which was built in 1952 with fiberglass hull and deck before the Snipe class revised the Snipe rules in 1954 to allow fiberglass and plywood for hulls.]  George Becker was 1945 SCIRA Commodore.  I believe that members of the Becker family still live around the Sea Cliff area.

Your Snipe #13 was originally sailed by Ruth Becker (Sea Cliff YC) and she named the boat C.O.D  ("Come On Dammit").  Her previous Snipe before that was #11 (also built by Becker) and named "W.P.A" ("We Pass All") which was later sold in 1940 to Ralph Heinzerling and his brother Cliff who won the 1942 Snipe International Championship with #11.  #11 everntually wound up in the Winchester MA Snipe fleet (Mystic Lake) if my memory is correct, and maybe after that up in New Hampshire at Derry NH Snipe fleet on Big Island Pond (not sure about that timeline and details unless the SCIRA owner card archive file reveals more info on that).  Ruth Becker was a very good Snipe sailor and competed in the 1940 Snipe Internationals, the Snipe Junior National Championship, and the Womens Snipe National Championship with W.P.A , winning the latter event.  Ruth also raced in the 1942 Snipe Junior National Championship, probably with #13 (or a borrowed boat) since the Heinzerlings were racing (and winning) with #11 by then.