Lineburger Wooden Snipes – 12000 Series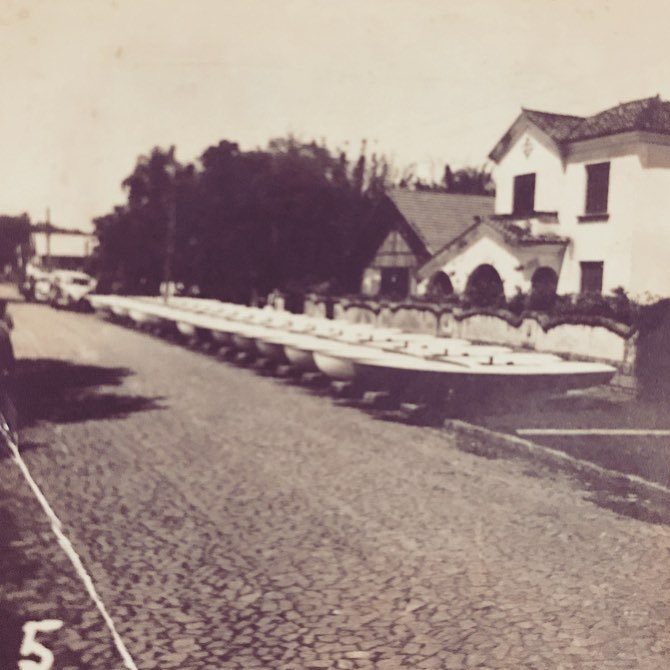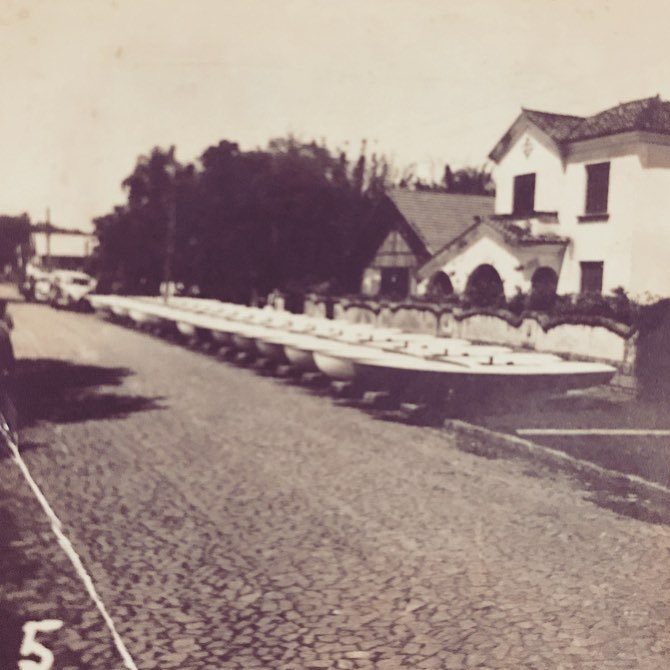 From Lineburger Wooden Snipe site
Série 12.000, o nascimento.
Para Alberto Lineburger, a história dos 12.000 começou com a carta convite da SAVEL em outubro de 1958, solicitando o orçamento para a construção de vinte super-snipes.
Além de construir vinte barcos em 11 meses, o Estaleiro Lineburger precisou ainda construir um novo galpão, uma vez que as instalações de então não comportavam tal empreitada, que contou com boa mão-de-obra, lembrando-os em homenagem: Ricardo Lineburger, Mario Potrikos, Adolfo Pizzetti e Pedro Hefraim Santa Helena.
Os barcos, submetidos a comissão de medição do certame, foram aprovados conforme as especificações da Classe Snipe, tendo como base a Sheet A, revisada em 15 de março de 1959. Foram construídos com madeira Timbaúva – de alta densidade substituiu perfeitamente o cedro até então utilizado na construção dos cascos. As timbaúvas vinham de Santa Catarina, pré-selecionadas pelo pai do Alberto, Whilhelm Lineburger, que residia em Criciúma SC, a quilha e a trincaniz eram de cedro, o convés era de pinho da Getha, todos os componentes eram colados com Cascophen (Alba SA). Construir 20 mastros, retrancas. lemes, cana de lemes, subtimões, lemes e pau de spinakers foram também um desafio em série.​
For Alberto Lineburger, the story of the 12,000 began with the invitation letter of SAVEL in October 1958, requesting the budget for the construction of twenty super-snipes.In addition to building twenty ships in 11 months, the Lineburger Shipyard also needed to build a new shed, since the facilities at that time did not carry such a job, which had a good workforce, reminding them in honor of: Ricardo Lineburger, Mario Potrikos, Adolfo Pizzetti and Pedro Hefraim Saint Helena.The boats, submitted to the measurement committee of the event, were approved according to Snipe Class specifications, based on Sheet A, revised on March 15, 1959, were constructed with Timbaúva wood, high density perfectly replaced the cedar until then used in the construction of helmets. The timbaúvas came from Santa Catarina, pre-selected by the father of Alberto, Whilhelm Lineburger, who resided in Criciúma SC, the keel and the trincaniz were of cedar, the deck was of Getha pine, all the components were glued with Cascophen SA). Build 20 masts, booms. rudders, cane of lemons, subtimons, rudders and dick of spinakers were also a challenge in series.​
​ Para Alberto Lineburger, la historia de los 12.000 comenzó con la carta invitación de SAVEL en octubre de 1958, solicitando el presupuesto para la construcción de veinte super-snipes.Además de construir veinte barcos en 11 meses, el Astillero Lineburger necesitó construir un nuevo galpón, ya que las instalaciones de entonces no comportaban tal trabajo, que contó con buena mano de obra, recordándoles en homenaje: Ricardo Lineburger, Mario Potrikos, Adolfo Pizzetti y Pedro Hefraim Santa Helena.Los barcos, sometidos a comisión de medición del certamen, fueron aprobados conforme a las especificaciones de la Clase Snipe, teniendo como base la hoja A, revisada el 15 de marzo de 1959, fueron construidos con madera Timbaúva, de alta densidad sustituyó perfectamente el cedro hasta entonces utilizado en la construcción de los cascos. En el caso de las timbaúvas venían de Santa Catarina, pre-seleccionadas por el padre de Alberto, Whilhelm Lineburger, que residía en Criciúma SC, la quilla y la trincaniz eran de cedro, la cubierta era de pino de la Getha, todos los componentes eran pegados con Cascophen (Alba SA). Construir 20 mástiles, retrancas. los lemes, la caña de los lemes, los subtítulos, los lemes y el palo de los spinakers también fueron un desafío en serie.
Os snipes foram surgindo, imponentes e diferenciados apenas, naquela ocasião, pela cor de seu casco.  Foram acomodados, a medida que ficavam prontos, em outro galpão, cada um aguardando sua história a ser escrita nas águas. O nascimento oficial, foi no mês de Outubro de 1959 – onde simetricamente ocuparam toda a calçada da rua Sargento Nicolau Dias de Farias, em Porto Alegre RS – mesma quadra da sede do Clube do Jangadeiros.
A partir daí, cada um trilhou uma história diferente e  alguns deles, 60 anos depois, ainda se recusam a voltar aos galpões – e continuam velejando!
São estes vínculos atemporais que se controem com as  'almas de madeira', que nos motivam a continuar transformado suas histórias em restauradas recordações, únicas e especiais. ​
​ The snipes emerged, imposing and differentiated only, at that time, by the color of their hulls. They were accommodated, as they were ready, in another shed, each awaiting his story to be written in the waters. The official birth was in October 1959 – where they symmetrically occupied the sidewalk of Sargento street Nicolau Dias de Farias, in Porto Alegre RS – same block of the headquarters of the Club of Jangadeiros.From then on, each one has a different story and some of them, 60 years later, still refuse to return to the sheds – and continue sailing!It is these timeless ties that are built with the 'wooden souls' that motivate us to continue to transform their stories into restored, unique and special memories.​
​ Los snipes fueron surgiendo, imponentes y diferenciados apenas, en aquella ocasión, por el color de su casco. Se acomodaron, a medida que quedaban listos, en otro galpón, cada uno aguardando su historia a ser escrita en las aguas. El nacimiento oficial, fue en el mes de octubre de 1959 – donde simétricamente ocuparon toda la calzada de la calle Sargento Nicolau Dias de Farias, en Porto Alegre RS – misma cuadra de la sede del Club de los Jangaderos.A partir de ahí, cada uno trazó una historia diferente y algunos de ellos, 60 años después, todavía se niegan a volver a los galpones – y continúan velando!Son estos vínculos atemporales que se construyen con las almas de madera, que nos motivan a continuar transformando sus historias en restaurados recuerdos, únicos y especiales.