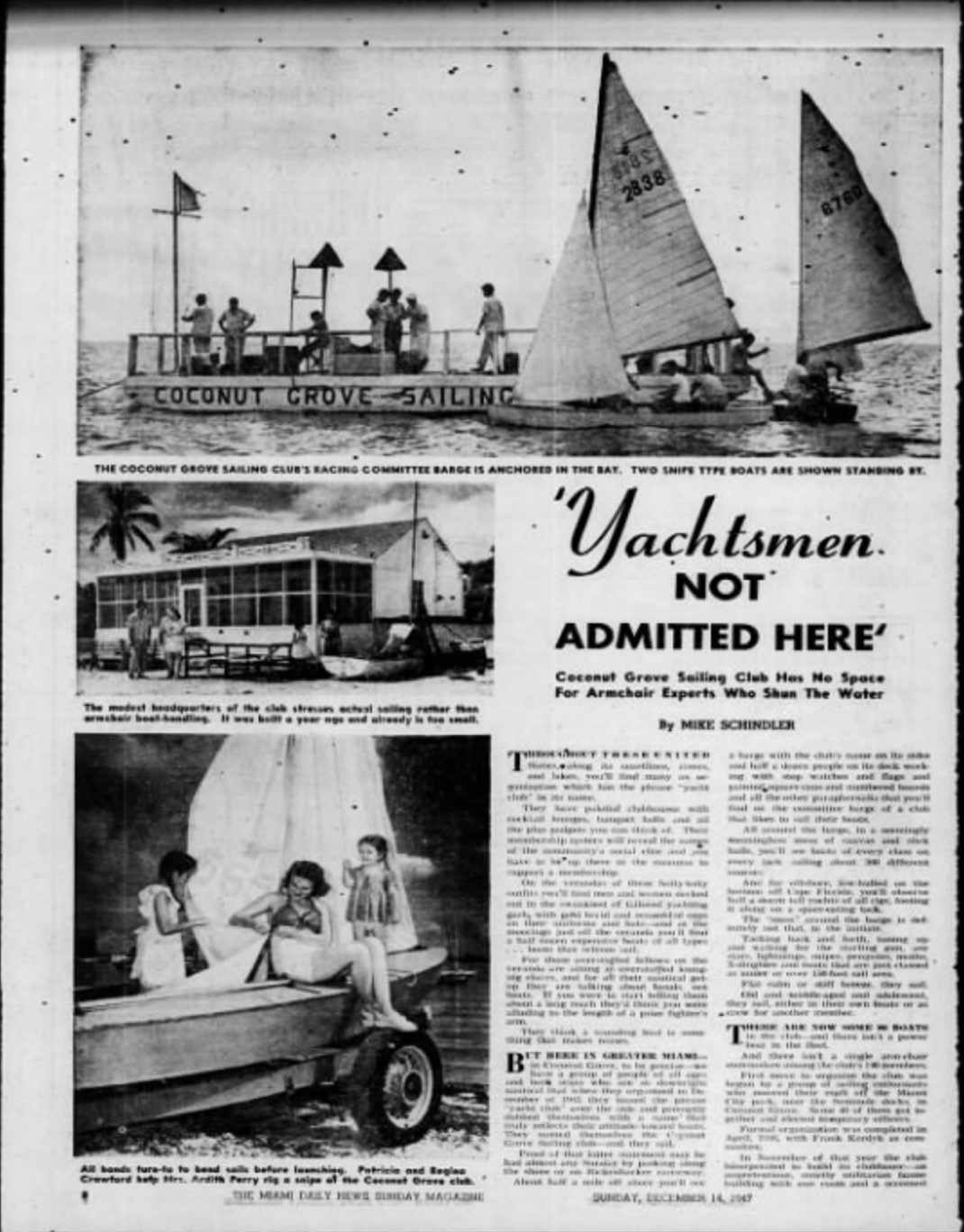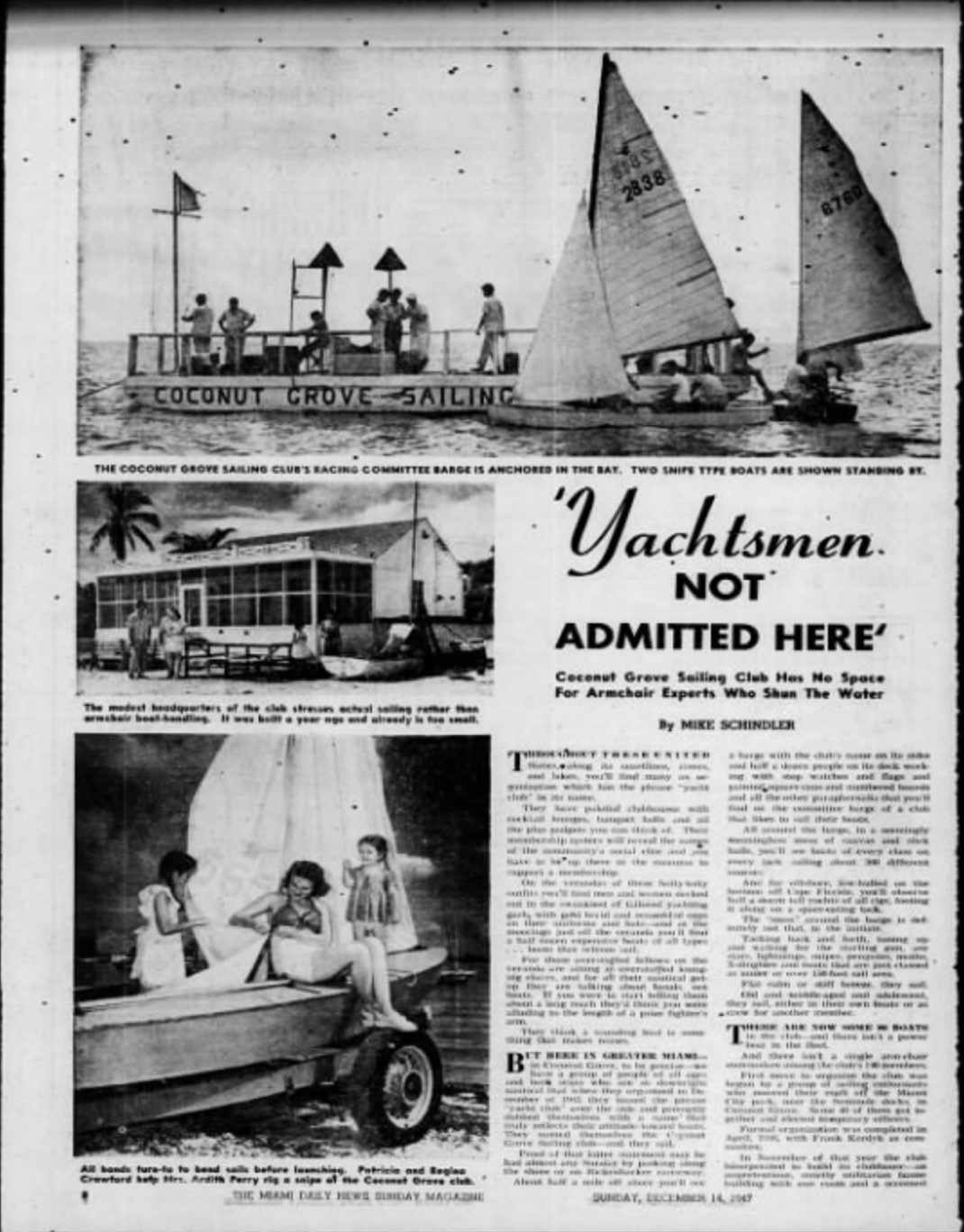 by Bruce H. Coyler
(Originally published on "SnipeTales by a Great Group of Snipe Sailors", edited and censored by Buzz Levinson, 1996)
Following World War II, the Miami Snipe Fleet #7 was comprised of Jack Wirt, John Hanaforde, the Montanarie brothers, plus many more veterans and colorful Snipe characters who were continuing to relieve their war time anxieties on the Snipe race courses. At the conclusion of one of these hotly competitive Snipe regattas, a protest evolved regarding the hull planking of the winning Snipe, questioning the required 3/4″ consistent hull thickness. Subject protest resulted in seeing the above mentioned Snipe skippers, along with numerous others, surrounding the new and beautiful wooden planked Snipe, finish coated like a piano in clear varnish, sitting on its trailer with the fleet measurer holding a large wood drilling brace and a bit. The verbal and physical protesting skippers watched as the large steel bit painfully cut its way through this gorgeous new naturally finished Snipe hull to verify its planking thickness.
Upon extracting the subject bit, the ugly hole was open for inspection and the thickness of the planking was confirmed legal at the particular bow location. Then the protesting skippers, still not satisfied, requested more test holes drilled at the stern area and numerous other locations. This vulgar thought infuriated the protested skipper to the degree that he grabbed subject brace and bit , stormed over the protesters Snipe boats and screamed, "For every additional test hole drilled in may boat, I will file protests against your boats and rill in equal number of these holes in your hulls!"
All protests were immediately withdrawn and he was declared The Winner.