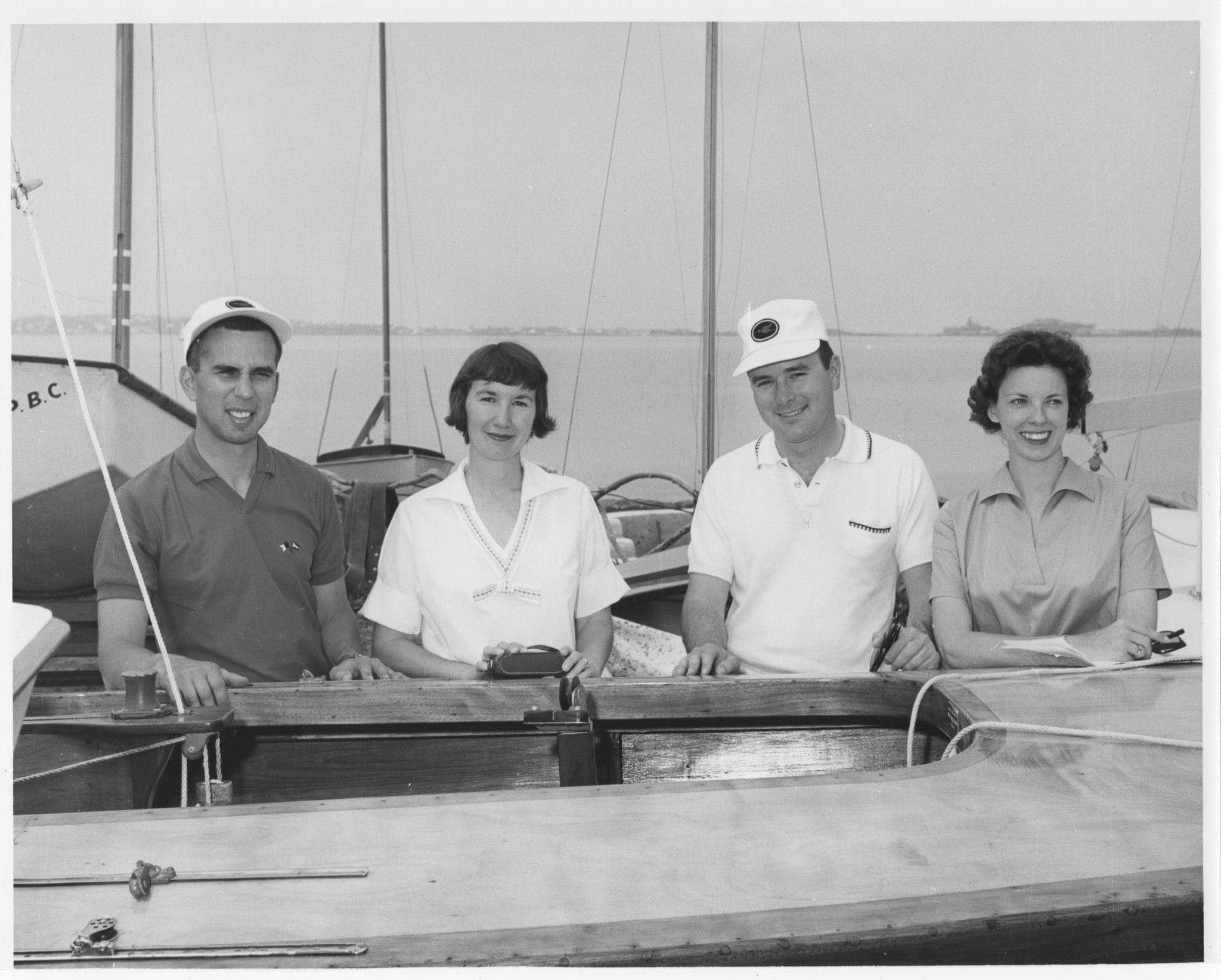 by Harry Levinson jr
I posted this for Mother's Day but then remembered that this I was the usual weekend for Bermuda Race Week. Two of the Levinson brothers and their wives at Bermuda Race Week, 1960. Harry and Buzz sailed together.
L to R Alan (Buzz) , Buzz's wife Winnie, Harry, Harry's wife Shirley.
Harry and Shirley were my dad and mom.