14 Questions to … Gus Wirth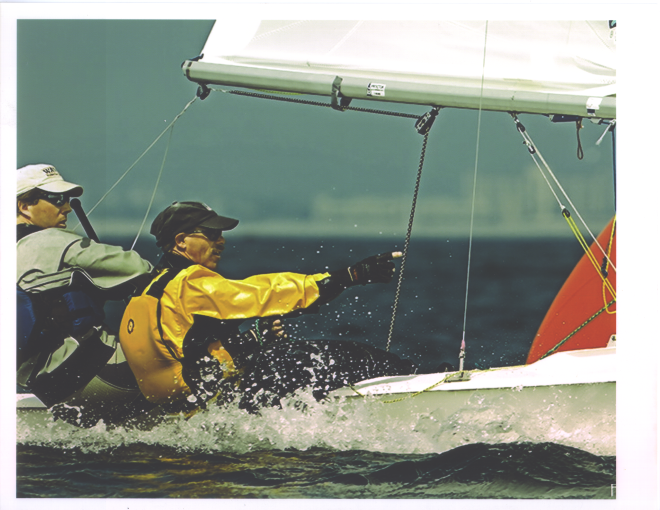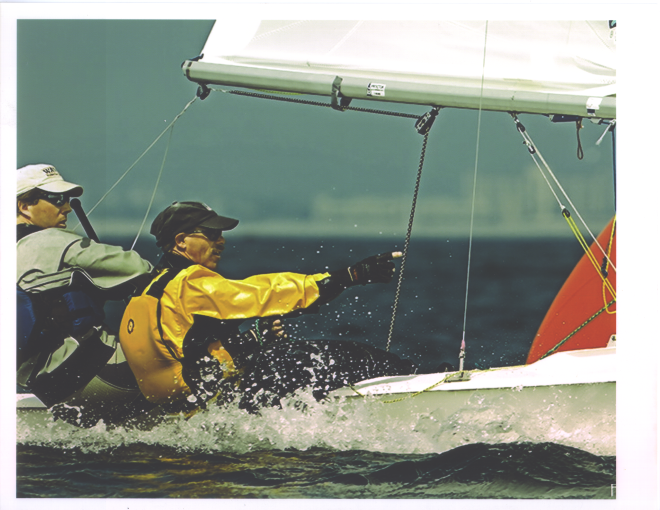 Gus Wirth, Snipe sailor from San Diego, California, new Chairman of the Rules Committee.
– 1) Your first time on a sailing boat?
I was in high school. A friend invited me out with his family on what I think was a 8 meter boat. I don't remember much about it.
– 2) Your first time on a Snipe?
I sailed the Frigid Digit regatta in Annapolis, Maryland USA in 1985. I know because I still have the T-shirt.
– 3) The most bizarre thing that happened in a regatta?
While sailing the North American Championships on Carlyle Lake, Illinois USA our boat capsized. When we got back up we had a fish in the boat.
– 4) What is the thing that most angers you in a race/regatta?
I try not to get angry or let things upset me. But when I see blatant rules violations like at mark roundings I'll be peeved especially when it affects our position.
– 5) Which is the race/regatta that you remember with the most pleasure?
There are two that I cherish the most. The first is the Snipe Worlds in Japan in 2005. It was an amazing experience from the opening ceremony to the final presentation. The second was the Snipe North Americans in 2011. We placed well, 11th, and would have been even better if we had paid more attention to the kelp (seaweed).
– 6) And the race/regatta you would like to forget?
Probably the race in Clearwater, Florida where a big storm came up and we broke our mast.
– 7) Your "dream in the peak"? (Your sailing dream?)
To sail somewhere where the water is clear enough to see the bottom and is warm enough that I don't care if I get wet.
– 8) Sailing goals for 2021, and beyond?
Be able to travel to an away regatta.
– 9) The most important people for you in sailing and in the Snipe?
My local Snipe fleet.
– 10) Why the Snipe?
Camaraderie and competition. The Snipe class is very friendly and I've been exceedingly fortunate to have met Snipe sailors from all over the world. There is also great competition from the local level all the way to the World Championships.
– 11) Your perfect sailing venue and your perfect sailing conditions?
It used to be ocean with strong breeze. But now that I'm older and in not as good shape I'm tending toward shorter courses and more moderate conditions.
– 12) Besides sailing which other sport do you practice?
I ride my bicycle around the neighborhood on occasion.
– 13) Are you superstitious?
No.
– 14) Your perfect holiday?
Relaxing near the beach of a freshwater lake sitting in an Adirondack chair with an adult beverage.

(Photo courtesy of Fried Elliott)