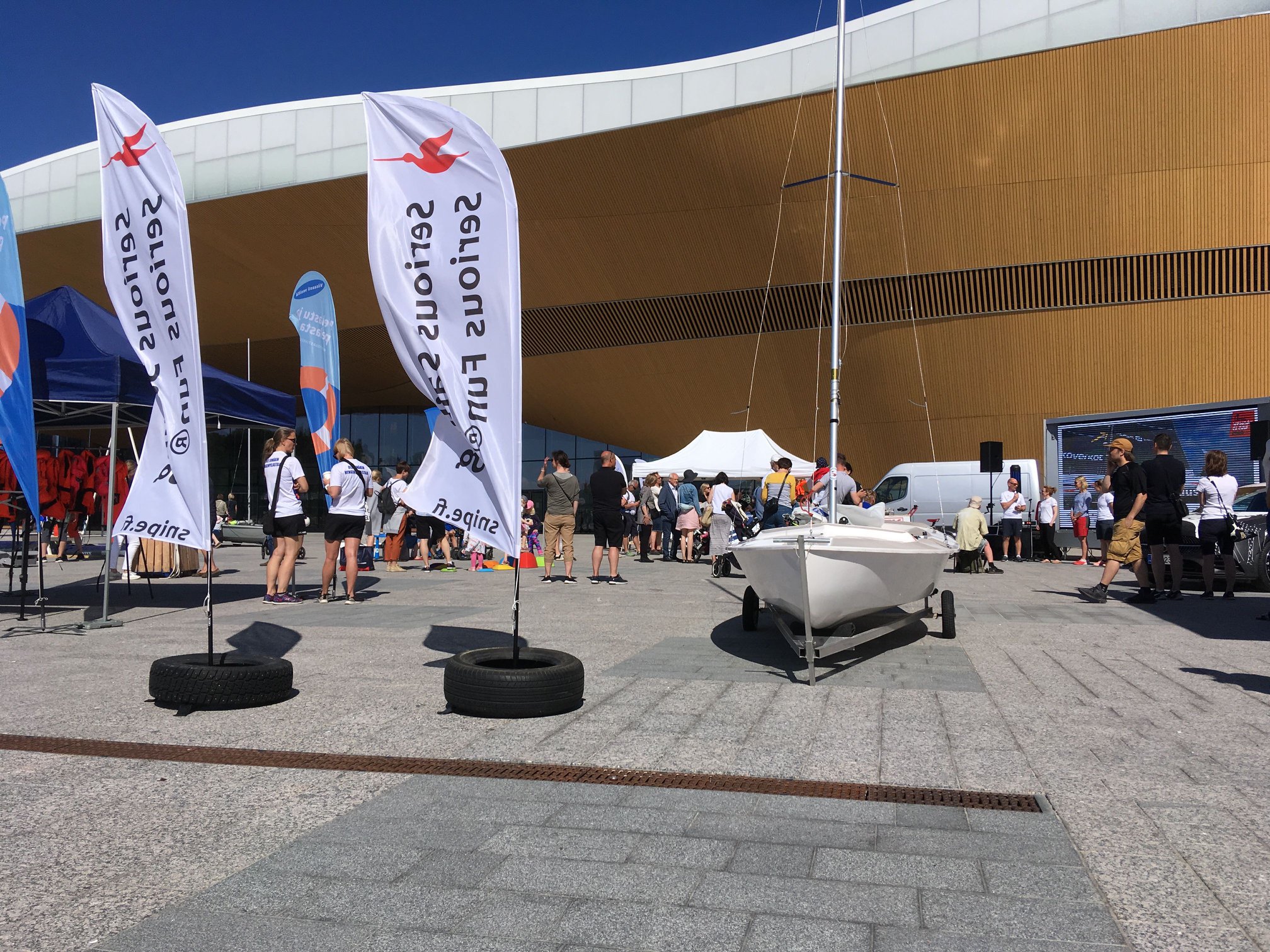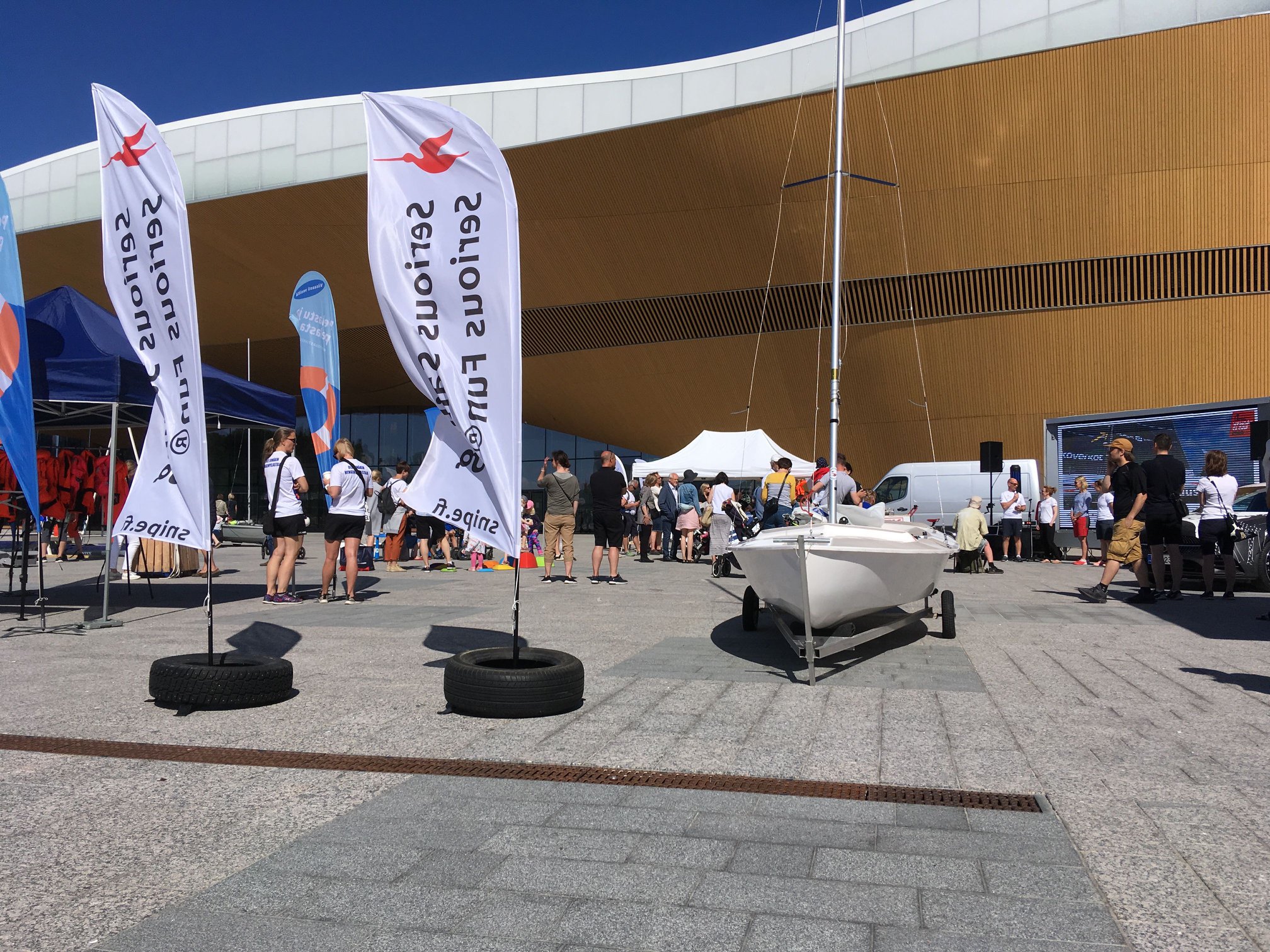 by Reino Suonsilta – SCIRA European Secretary
We all know why Snipe is so enjoyable to sail and compete, but there are a lot of potential new Snipe sailors who don't know it yet. What would be a better way to promote Snipe than taking the candidates out sailing!
Just a few weeks ago the European National Secretaries joined on a video meeting to discuss promotion. We talked a lot about Snipe Day/TrySnipe-events in its various forms. This is a well working concept that you can run in different formats, based on the target audience and local capabilities. Let me introduce to you some key points.
Target group
It is important to understand the "Who you are trying to reach". Depending on the target group you can alter the setup and message. Although an old Snipe Class slogan, "a Boat for all", is still true and valid, it often makes sense from promotion point of view to target thoughtfully one group at the time.
Target group can be juniors, women, young adults (<30 years), keel boat sailors, champions from other classes, summer sailing school coaches, etc. They each can have different reasons for sailing or different interest for just Snipe Class.
Snipe Day setup
It is interesting how this works with very different setups. Here are some examples:
Snipe Day for Juniors who are today sailing other classes (Spain)
– Have a turn-key offering to local clubs, who can request to participate in the Snipe Day "road-show"
– Funded by the country Snipe Class, with local fleet providing boats
– Local or regional Snipe expert acting as a trainer
– Starting with half a day of introducing with what is Snipe as a boat and what is available in Snipe Class
– Second half of the day with hands on sailing practice
– With this concept it is important to engage with local sporting directors of the clubs to gain buy-in and support
TrySnipe, promotion day (e.g. Italy, Finland, Austria)
– This could be a smaller scale, more general introduction than the above lasting few hours in the evening or on a weekend
– Short introduction to Snipe Class followed by sailing with an experienced skipper and ended with a wrap up barbecue
– Target audience can be e.g. sailors from other classes, juniors or big boat crews at the local sailing club
Snipe for Champions (Belgium)
– Invitational competition for National Champions of other classes
– Opportunity for great visibility as when the participants share the experiences in social media
– This is also a possibility for wider publicity in press and elsewhere
– Big success in Belgium with 20 boats
– This needs good planning, preparation and delivery, but is worth it
Snipe Championship for sailors <30 years (Portugal)
– Special Championship for sailors under 30 years, first event last year
– Class supports with all of the cost and boats, easy to participate
– Opportunity for great visibility as when the participants share their experiences in social media
– With this event SCIRA Portugal has now a solid list of very potential 28 crews who will be held hot and targeted with additional promotion
Snipe for Women (Belgium)
– National Women Championship for women
– This has increased women crews from 20 to 40% in Belgium
– Also remember Special Women prices in major regattas
Snipe Mini competitions for junior's summer sailing school coaches (Belgium)
– Many Junior summer school coaches, typically <30 years, don't compete themselves on regular basis
– Belgium has organized mini competitions for this target group with an event on spring, summer and fall
– Opportunity to get them to join Snipe class
– Also grows visibility of Snipe Class among Juniors through their coaches
 Special Snipe program for Juniors (Poland)
– Supported by Polish Yachting Association and funded with scholarship money from the government
– More boats are needed to make this successful
-In addition, Juniors are given free entry to main regattas
In addition to having a break from sailing, the off-season time is giving an opportunity to prepare for the next season promotional activities. Feel free to contact your colleagues for more information when planning your own Snipe Day!
Editor's note: Reino Suonsilta is one of the most active Snipe sailors. When I was Vice-Commodore and Chairman of the Promotion Committee (2016-2017), he gave a great contribution with his proposals and ideas. It was a pleasure to work with him. You can find many of his proposals here, on this website, in this section "Exchange of Views and Reading".