Open Questions About Open Europeans and Open Major Events in General
84 teams from 14 countries (including 3 from outside Europe) are registered for the 2023 Open European Championship (Gargnano, Lake Garda, Italy August 21-27). These are excellent numbers that come close to the record 2016 edition in Santiago de la Ribera, Spain, with 109 boats.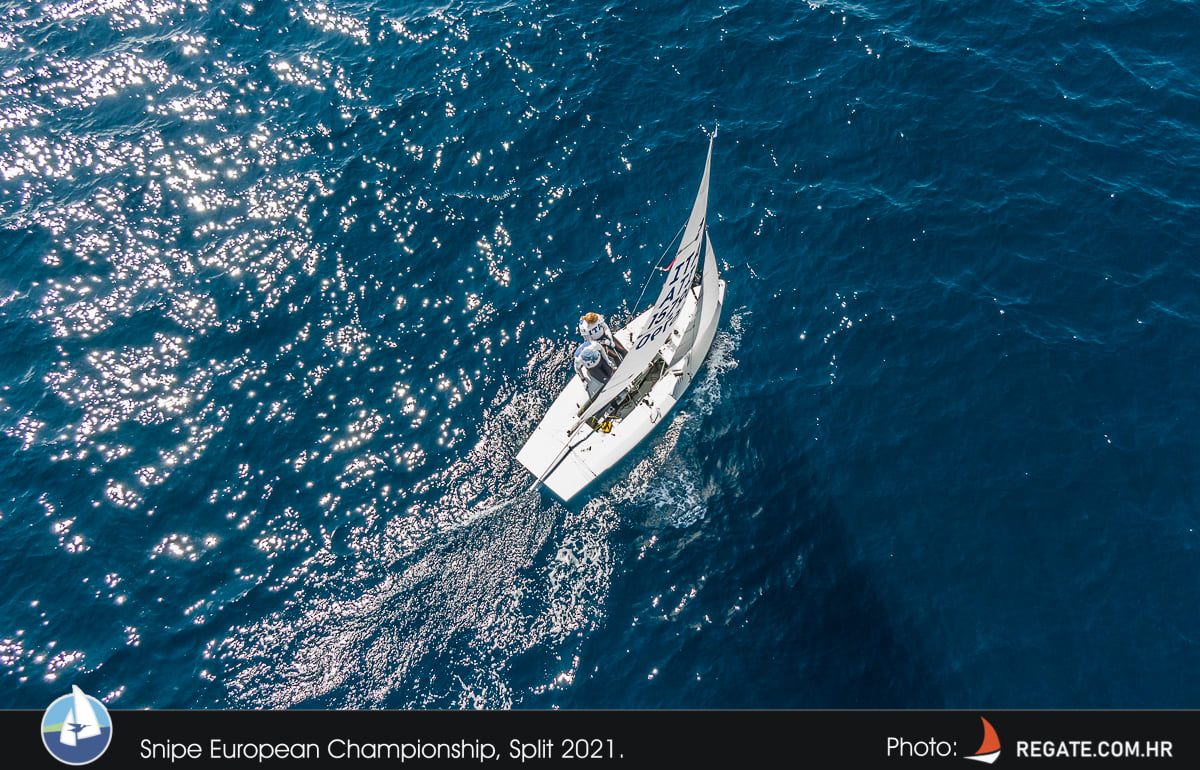 By Pietro Fantoni
84 teams from 14 countries (including 3 from outside Europe) are registered for the 2023 Open European Championship (Gargnano, Lake Garda, Italy August 21-27).
These are excellent numbers that come close to the record 2016 edition in Santiago de la Ribera, Spain, with 109 boats.

The "Old" Europeans, a "closed event"
Originally the European Championship was a closed event. From 1950-1970, only one team per country could participate, in addition to the winner of the previous edition.

Beginning in 1972, more than one team per country could participate. Depending on the number of SCIRA members, each country was awarded a specific quota. The D.o.G. stated: "Four skippers from any European country in good standing with SCIRA, preferably the National Champion for the current year or his alternates, plus one additional skipper for each 25 boats on which dues have been paid to SCIRA, up to a maximum of twelve skippers." In addition, there were extra spots reserved for Juniors, Women, and the host country.
The "New" Europeans, an "open event"
In 2012, after a long discussion and exchange of views on SnipeToday and at regattas, the event became open. As I wrote in an article for SnipeToday, just after the conclusion of the 2012 European Championship in Cervia, this was considered a very radical change: "Until recently, the topic was considered a provocation, if not completely taboo."
Ten years later, it no longer seems radical that the European Championship is a totally Open event: any Class member can participate, with no selection.

My opinion
After four editions, I believe that the Open Championship was a good choice.
Obviously the number of participants depends on various factors: size of the local fleet, geographical location, cost of travel and accommodation, climatic conditions, time of year, adequate promotion by the country, fleet and host club, etc. But we have had much better participation since this change was made.
I also believe that the Open Europeans are good for the visibility of the Snipe Class, especially with non-Snipe sailors. A large class with many large regattas creates a ripple effect. For a sailor (especially not a Snipe sailor), seeing 80 boats participating in a Europeans (compared to a little more than 40 before 2012) may be a good reason to join the fun. Moreover, a regatta with 80 boats will draw more media attention than a 40 boat regatta.
Zibi Rakocy remembers his experience as organizer of the 2014 Open Europeans in Poland: "With a small number of participants, we would not have gotten sponsors, government support, or participation of the media. After the Europeans in Kamien Pomorski, and a lot of press coverage in newspapers, weekly magazines and TV, there was increased awareness of the class in Poland, and better relations with the media and other sailing organizations."

Snipe Worlds and Western Hemisphere & Asia Championship?
There would surely be a benefit also in making the World Championship and the WH&A open events. However, these events involve the participation of sailors from other continents (not just a few, but a lot) and / or Countries really far away from the host venue, so charter boats must be guaranteed at affordable prices. The organization of boat transportation or the creation of new charter boats, perhaps with the help of some Snipe builders, is a key point for the development of the Class and the organization of international events.
However, I don't think that this problem prevents us from analyzing the situation and trying to sail on unexplored routes. Looking outside our Class and thinking without preconceptions, many other Classes (e.g. 505, Dragon) hold Open World Championships, with no entry limits.
This may seem like a provocation, but perhaps it would be useful to try in the future (nothing prevents us from modifying a D.o.G. and modifying it again if things don't work well) to organize an Open Worlds or an Open WH&A, in a country/club/fleet with adequate facilities.
---
Open Questions
I'd like to know your opinions, and I'd be happy to post your comments or articles on this section of SnipeToday. Here are my questions:
1) Are you for or against the Open European Championship?
2) Are the Open Europeans a positive for the promotion and visibility of the Snipe Class (especially outside the Snipe class)?
3a) Do you think the Open European Championship lowers the "average" level of the fleet (compared to a "closed" event)? If yes, do you believe that it is a reason to go back to a closed championship?
3b) Do you think it is necessary to limit the number of competitors for the host of the Europeans? Do you think it could create problems finding an adequate numbers of charter boats?
4) Do you think the Open Europeans will cause lower numbers at national level regattas because there are no longer qualifying events in each country for selecting the best team for a "closed" Europeans? Do you think the Open Europeans will lower participation in the regattas at a fleet and local level?
5) Do you think an Open event can only be organized by certain countries with adequate facilities, effectively excluding the smaller SCIRA countries or smaller clubs?
6) Do you think an Open event can reduce local regattas or fleet activities?
7) Do you think an Open event should be the future even for the Senior World Championship and/or the WH&O Championship?
---
Note: The "Exchange of Views and Reading" section of this website hosts the views of the Snipe Sailors.
This article represents a personal opinion, which may not coincide with the official opinion or view of the Class or other sailors. We deem it useful to discuss (naturally avoiding offensive content) various topics relating to our Class, to allow for an open and democratic discussion, as has always been the case on SnipeToday for more than a decade.
Dear readers, if you want to reply to this article, agreeing, or disagreeing, or proposing different solutions, I will be happy to host you in this section of the site (email to: [email protected])
Pietro Fantoni (SnipeToday Editor).
---
From Herman Vandormael (Belgium)
Hi Pietro,
Thanks for your article on the history of the Snipe Euro's and for the opportunity to give some feedback.
Concerning your questions, here are my answers.
1. In favour of an Open Championship
2.Yes
3a. No. Some countries have more good sailors than places
3b.No, for the same reason, for example Spain.
4.No
5.No. An Open event, with more boats, makes it easier to finance
6.No.
7.No. The Senior Worlds are in my opinion the only event that should continue to have a limit.
The main reason for above answers is that, looking at the numbers, the Snipe class is struggling in quite a few countries. In some of the countries with a longstanding Snipe tradition, the class seems to have all but disappeared. In some places the numbers are starting to improve thanks to an active class management. So, apart from the Worlds, any other championship should be promotional and allow a maximum number of teams in order to give them the opportunity to sail against the best.