My 15 Minutes (or One Week) of Fame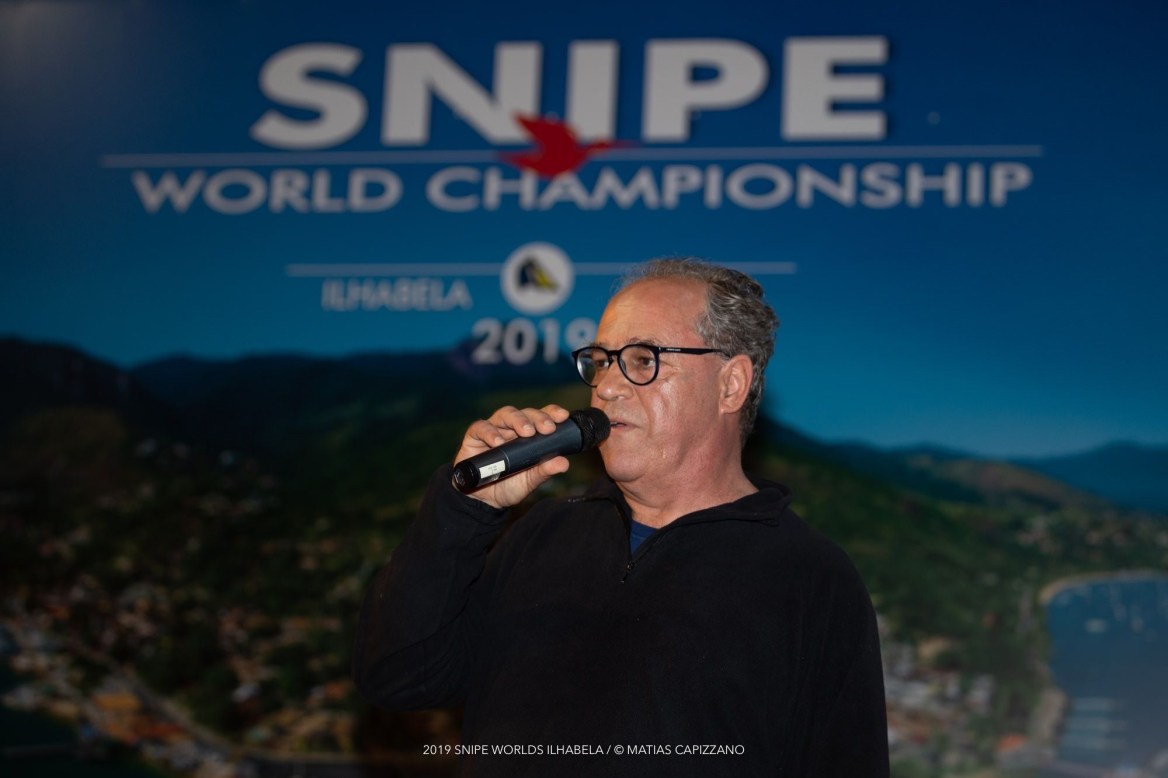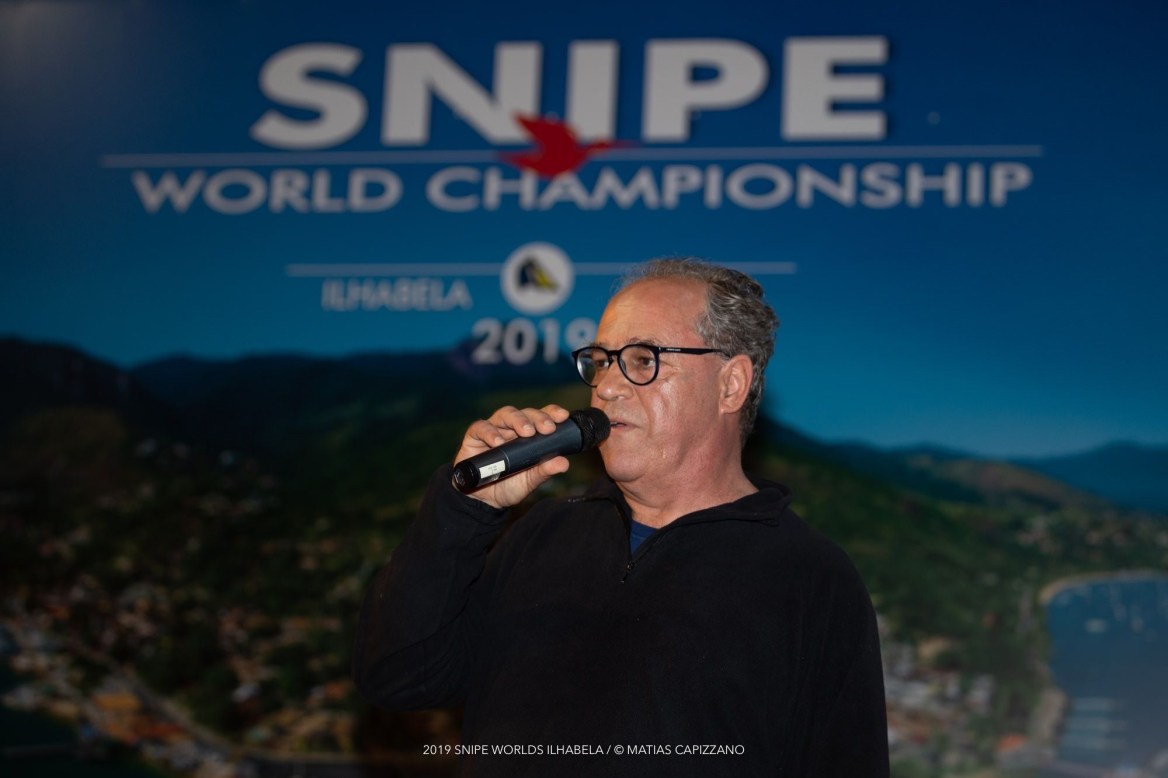 by Luis Borba
(From snipe.com.br)
OK, so I didn't qualify for the 2019 Worlds. Nothing new;after all, I'm just a mid-fleet sailor and only the best qualified. But this time was different because the Worlds would be in my home country, just a few hours away from São Paulo and hosted in one of Brazil's best and most beautiful sailing venues – Ilhabela.
When would this happen again? How could I miss this opportunity to see the best Snipe sailors in the world fight for the title up close? I had to figure a way out. After a few intrapersonal brainstorming sessions, I came up with an idea. I was already serving as our National Secretary's (Paola Prada) voluntary translator. Her brother as well as my longtime friend Bruno Prada was organizing the event. "Why don't I offer my language skills and international background to work in the event?" My timing was perfect when I called Bruno for a coffee. He had just received the Snipe Class Prize Giving Protocol that required the opening and closing ceremonies to be conducted in English. Bang, hired!
When I drove down to Ilhabela, my mindset was to do my best to help the event be a success and to help all the foreign teams feel welcome and make their Brazil experience to be enjoyable, easy, unforgettable.
My first duty was to write the speech for the opening ceremony on Saturday 4th, held together with the prize giving for the Juniors. The ceremony included athletes' parade, samba, prizes, speeches and translations. From that moment on I was already "becoming famous", and I started being called for multiple activities.

Translation for skippers' meeting? Sure. Daily announcements? Sure. Sailors' forum? Sure!
But the unexpected opportunity came when they asked me to go on the media boat to help the guys from VelaVivawith their live coverage of the races, to which I immediately said "Suuuure!" With my total availability approach, I got to see the action from a privileged position and began covering the races with real time technical commentaries, boat side interviews, interviews with daily leaders. Despite no preparation, the "critics' reviews" were surreal; I went from Borba to "the voice" of the 2019 Worlds in a flash and became almost as famous as the best Snipe sailors in the world! Many of my sailing idols praised my performance and I gained respect from old-time friends as well as strangers wanting to befriend me on Facebook.
It all came to an end on Saturday 12th with the prize giving and closing ceremony, dinner and party, where I once again wrote the speech, conducted the ceremony and translated speeches. I left Ilhabela feeling accomplished and proud with the feedback that I was a key part in the event's overwhelming success. Back to my club-racing scene where I am famous only for my bandanas… Nevertheless, if the stars keep shining on me, maybe you'll be hearing more of my voice in future events. For now, "over and out."