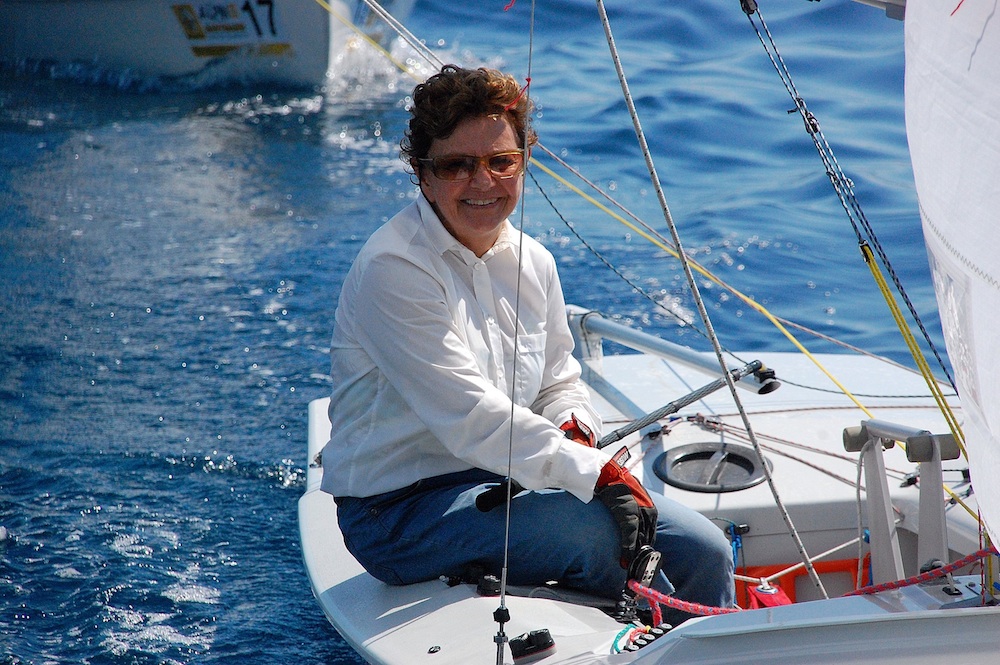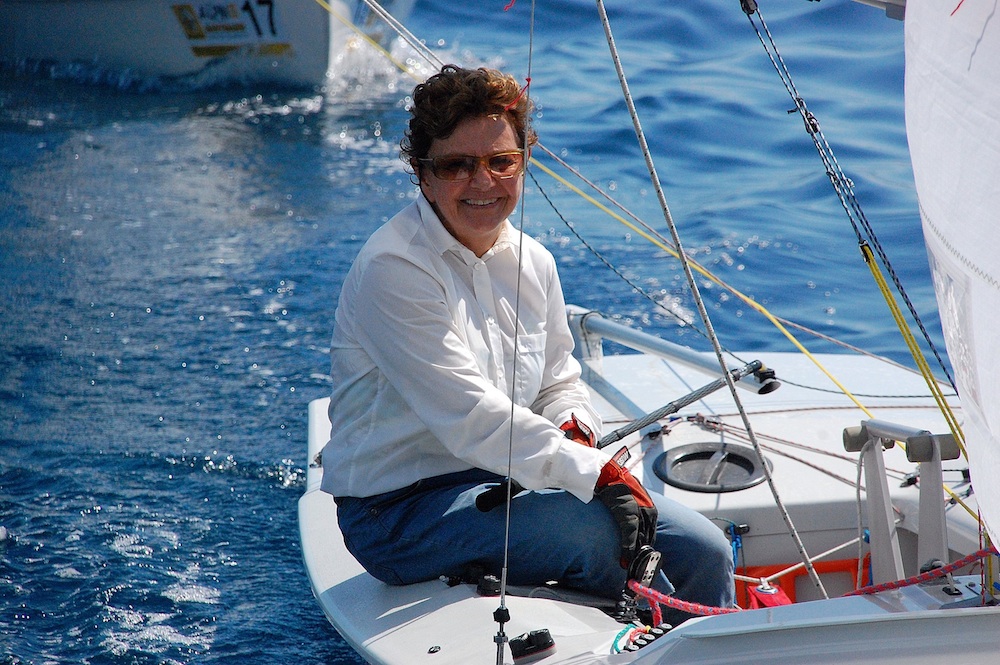 Bibi Juetz passed away yesterday after a long battle.
Bibi was an example for many sailors for her attachment to the Snipe Class.  She sailed her fist regatta on a Snipe in 1948, in Rio, she won and since that time the Snipe class became her family, as she loved to repeat.
Bibi started sailing with her father when she was 7 years old, and she never stopped, actively participating in all local, national and international regattas. She was the World Masters Champion in 1998. She went on winning the Grand Master Worlds in 2000, 2002, 2004, and 2006. She avidly competed in the Master Worlds until 2014 in Japan.
Always faithful to the serious sailing, serious fun class motto, she inspired several women to sail Snipes and she was inducted into the Snipe Class Hall of Fame in 2019.
In 2019 at the Snipe Worlds in Ilhabela, the Bibi Juetz Perpetual Trophy was awarded to the highest placing mixed team. The trophy was presented by the Rio de Janeiro fleet 159 in honor of Bibi.
Bibi had friends not only in Brazil, but all over the world.
We – Your Snipe Family – will miss you, Bibi.
---
Emotion and Tradition in Brazil During the Snipe Hall of Fame Awards
SCIRA Board approves Bibi Juetz Perpetual Trophy