Text: Luis Borba      Photos: Will Carrara and Paola Prada 
The 70th edition of the Snipe Brazilian Nationals will go down in history as one of the most Serious Sailing, Serious Fun regattas that the Snipe Class has ever witnessed. After returning to the class in 2016, this was my first appearance at the Nationals since 1992, so I was obviously psyched to race against Brazil's best sailors and, even more so to have some serious fun during the week-long event.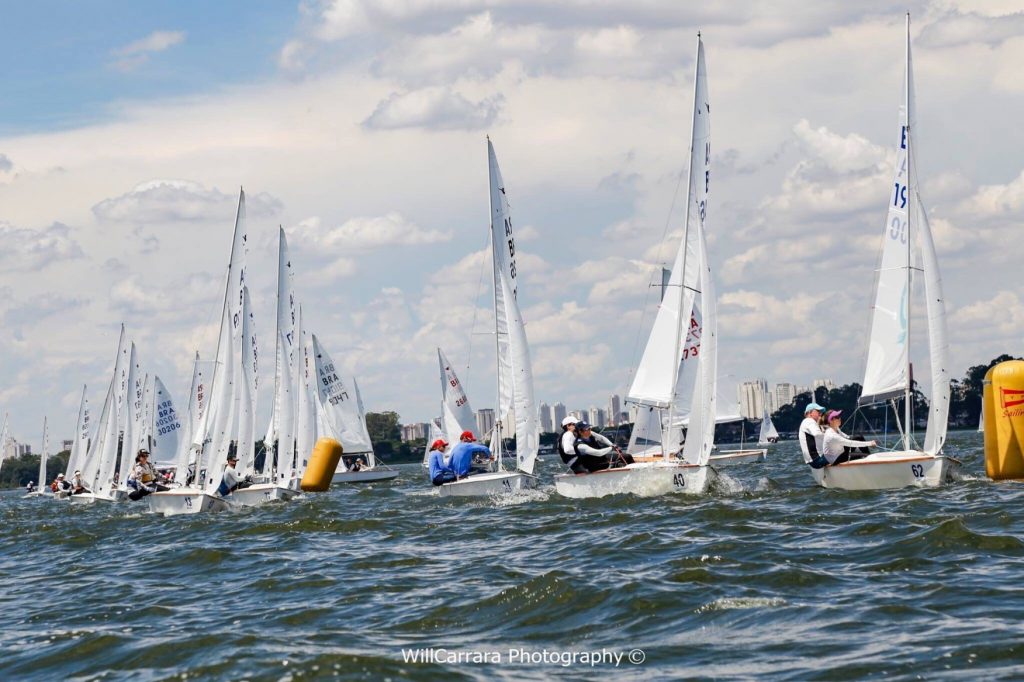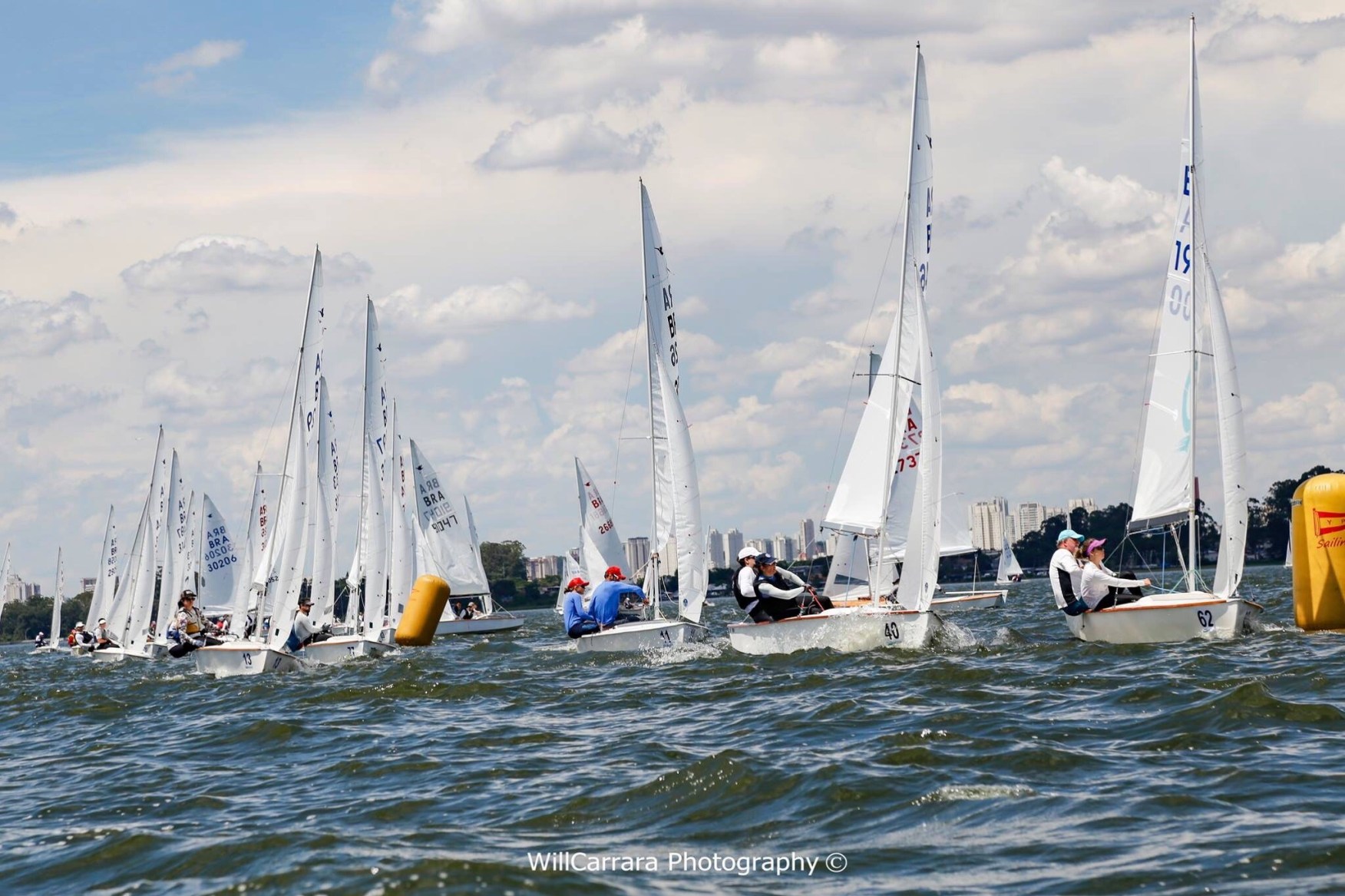 The 2019 National Championship was hosted by the Yacht Club Paulista in São Paulo's Guarapiranga Reservoir, a notably shifty and very technical race venue. And with 79 boats battling it out on a single course, the Serious Sailing aspect was guaranteed. Brazil has one of the strongest Snipe fleets worldwide, and this year was exceptionally fierce since spots for the coming Worlds in Ilhabela to be held in October were at stake. To give you an idea, the roster included three different World Champions, in addition to previous Western Hemisphere, Pan Am, European, South American, National, as well as Women's and Junior world champions. The series had seven races, with seven different winners, and Alexandre "Xandi" Paradeda won his impressive 13th National Title without winning a single race!
However, the Serious Fun side was just as outstanding, with lots of fun and socializing for every single sailor. Like most Snipe regattas, we had that incredible and unique mixture of men and women; young and old; experienced and apprentice; as well as new, old and returning sailors. So, obviously, lots of stories, laughters and learnings were shared. But, this year, Yacht Club Paulista's exceptional Organizing Committee took the Serious Fun to an unprecedented level that will be tough to beat. On the second to last night of the regatta, we had a live rock concert. And what made it even more special was that the lively "Rocksy" band was led by returning sailor and participant Wagner Bojlesen; and to top it off, the show was held inside one of the club's beautiful boat hangers! The dancing rock tunes, the incredible acoustics and lots of fully rigged Snipes and other sailboats as a backdrop provided a surreal experience in which even people in crutches were dancing like fools!
There is no class like the Snipe Class, and there is no better motto than Serious Sailing, Serious Fun!