Trofeo Ciudad de Castro-Urdiales
Castro Urdiales, Spain, May 31, 2023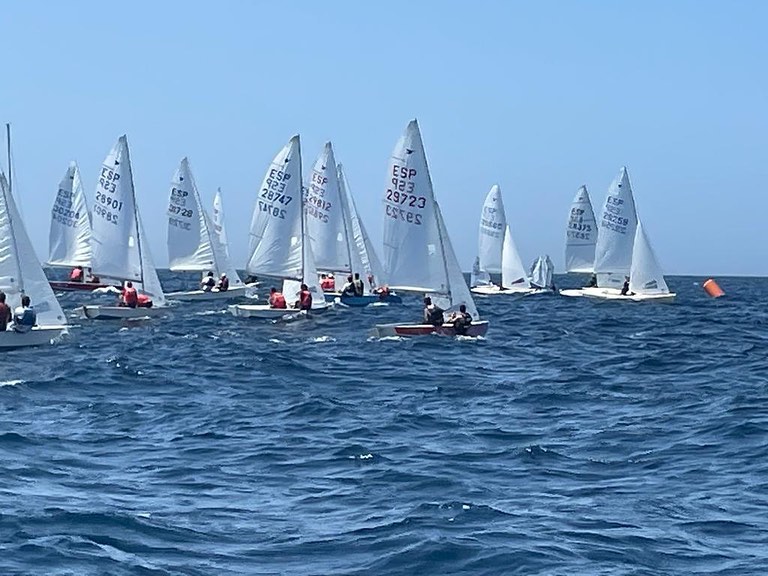 Castro Urdiales, Spain, May 31, 2023. Final results after 5 races (1 discard):
Tomás Trueba & Ignacio Canales, 5
Jaime Piris & Paula Piris, 8
Miguel Oraa & Telmo Basterra, 9
The III Ciudad de Castro-Urdiales Trophy (North of Spain) finished with 19 boats and after 5 contested races. Tomas Trueba and Ignacio Canales from the Real Club Marítimo of the Abra-Real Sporting Club, were proclaimed Champions after 3 first on the last day.
On Saturday, with a northwesterly wind of around 12 knots, 2 sleeves were held in which Jaime and Paula Piris (RCM Santander) and Miguel Oraa and Telmo Basterra (RCMA-RSC) were winners respectively. On Sunday with a magnificent northwest of more than 15 knots, Sparnaz had no rival and scored three donuts without giving his rivals a chance after rushing the field to the left, close to Punta del Rabanal, on each beat.
The Snipe Championship of Cantabria was also disputed and the winner was Foca by Jaime and Paula Piris and runner-up was Matrako by Nicolás Díaz-Munío and Eneko Aspirez from the Real Club Náutico de Castro-Urdiales.
A Trophy success for the Real Club Náutico de Castro-Urdiales, which is trying to revive its famous fleet after several years of inactivity. Currently, 10 boats jump into the water in the bay of Castro every weekend to train, far from the fleet of 23 Snipes that I had for more than 20 years, but little by little they continue to add. They regret that due to calendar problems, boats from the nearby fleets of Gijón or Madrid have not been able to attend this event, but they hope to be able to count on them next year.
Photos https://flic.kr/ps/42k5Mx