Kostrenska Regatta
Kostrena, Croatia, September 24, 2023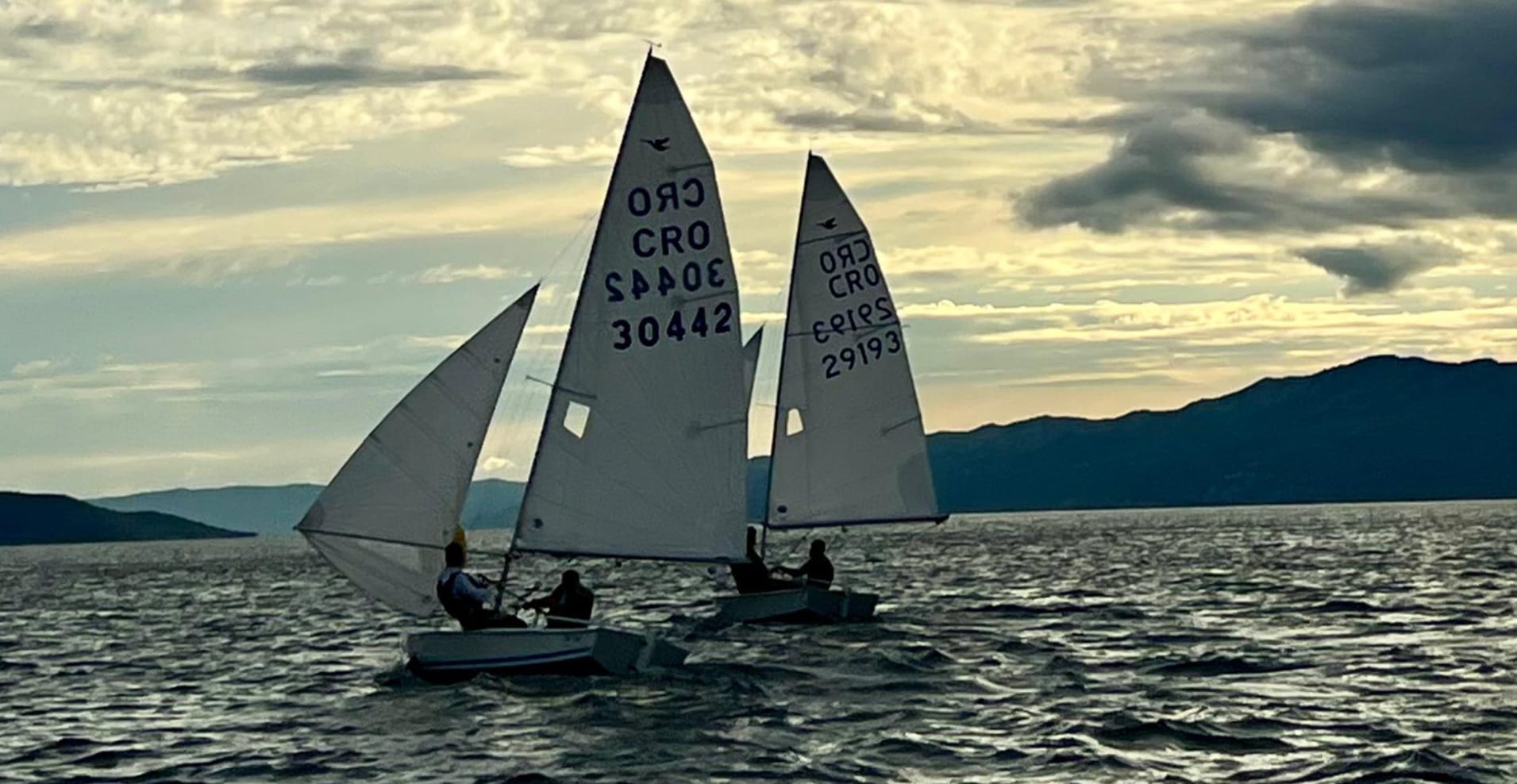 Kostrena, Croatia, September 24, 2023. Final results after 2 races:
Milko Volaric & Dean Pavlak, 4
Mladen Peharda & Slobodan Velkic, 5
Igor Zuzic & Ivan Marovic, 6
Past weekend, we sailed the KOSTRENSKA regatta at Kostrena, a village near Rijeka.
Saturday at the end of the day, two races were completed with Bura wind (NE) between 12-16 knt.
Sunday we had unstable conditions with wind between 4 – 24 kn and it was impossible to sail any race.