Mystic Lake Halloween Regatta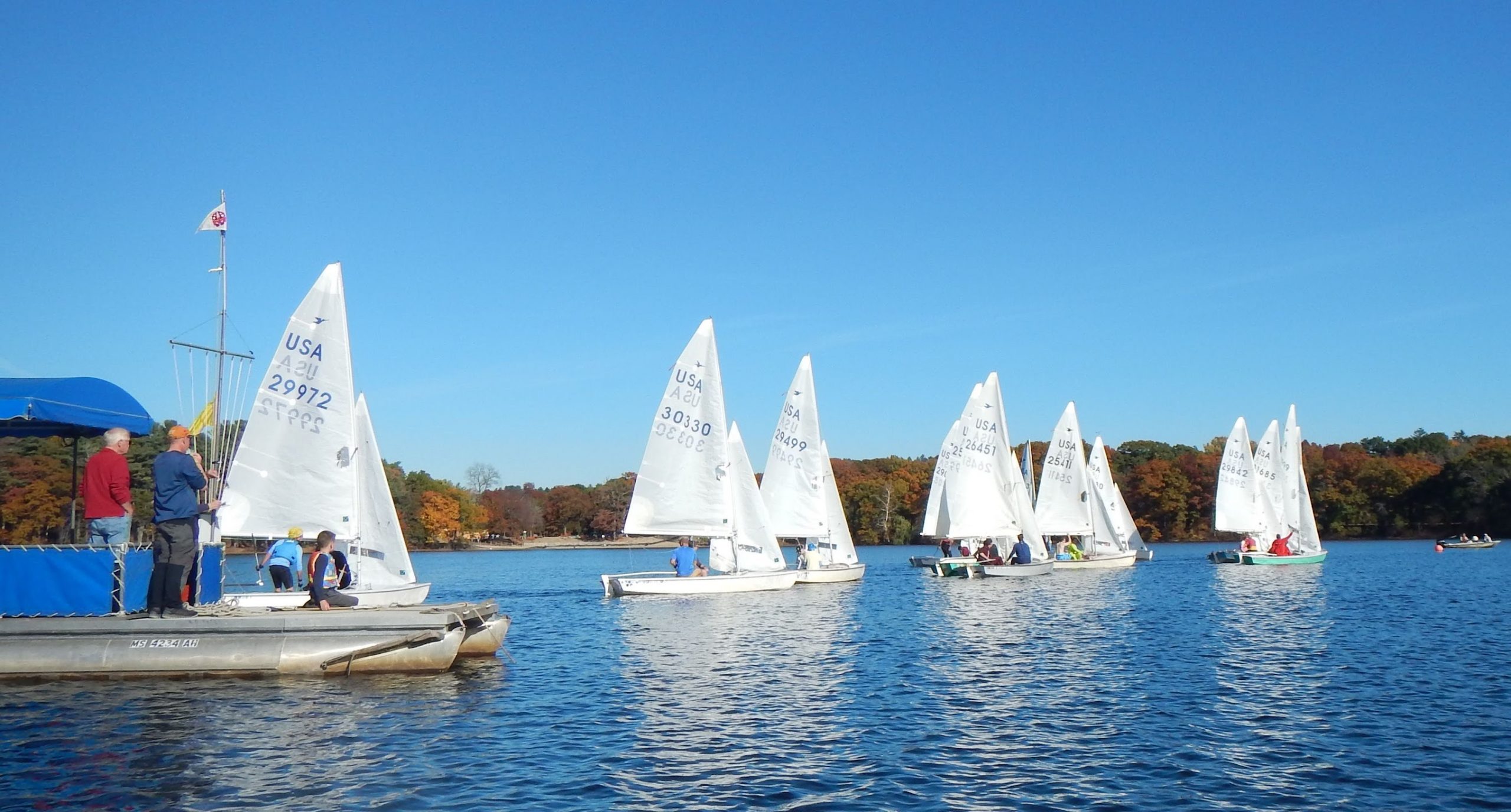 Winchester, MA, USA, October 30, 2022. On the last Sunday in October, 15 boats came out for the Mystic Lake Halloween Regatta.
What started as a glassy fall day eventually built to 4-8 mph with warm temps and crystal blue skies, something we don't take for granted in the northeast this time of year. John Tagliamonte and Grace Olson won the day with 13 points in 4 races. The Levinson family was awarded the honor of 'best costume' with Sarah and Katie sailing as Pooh and Piglet while Tigger (aka Harry) provided shore support.