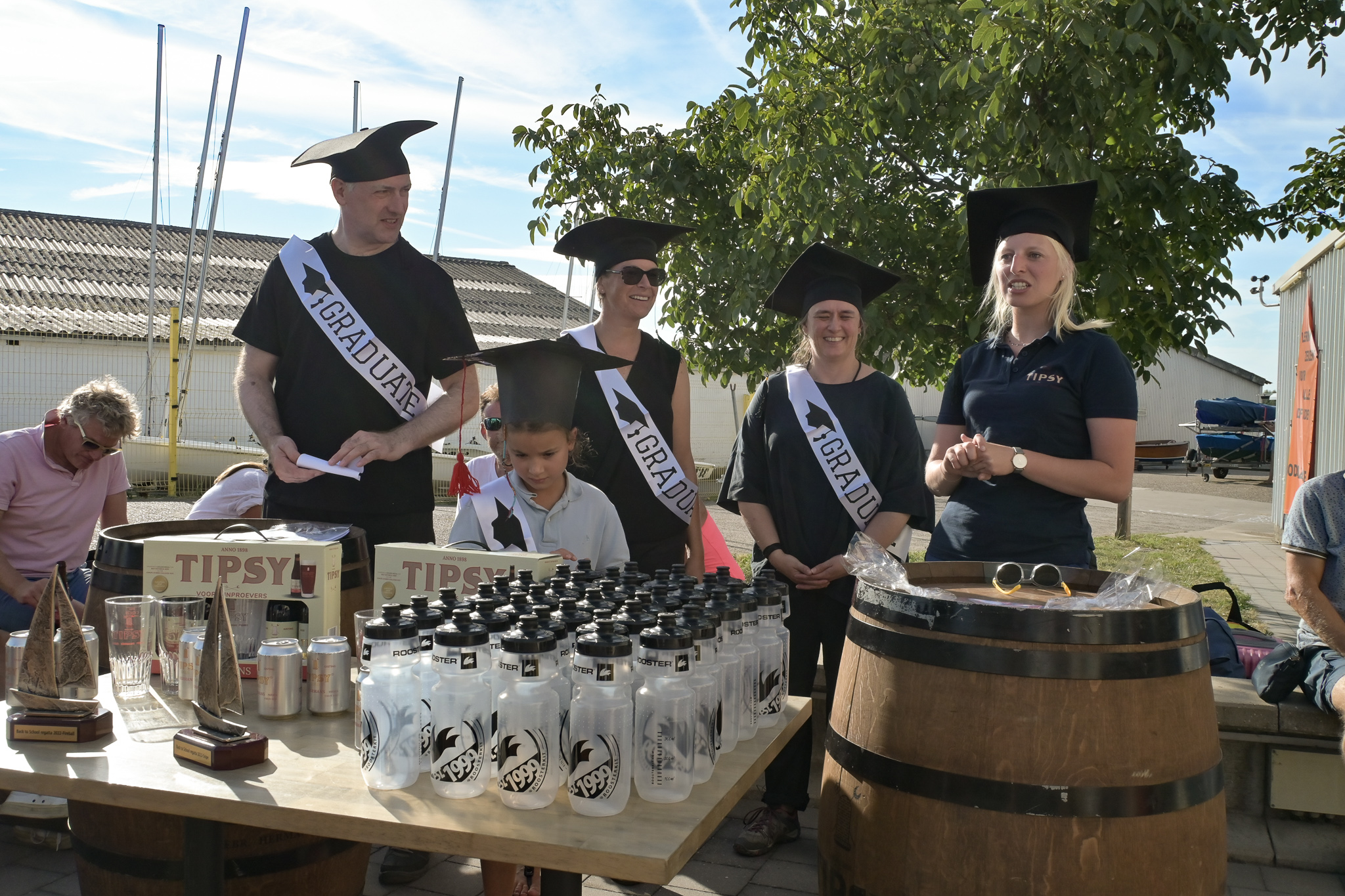 Antwerp, Belgium, September 4, 2022. Final results after 4 races (1 discard):
Thierry den Hartigh & Katia Royer, 5
Robert Drontmann & Isabelle De Meu, 6
Dirk de Bock & Roos Hertens, 6
Guy Celis & Raf Van Win, 12
Patrik Dekort & Ann Van Daele, 17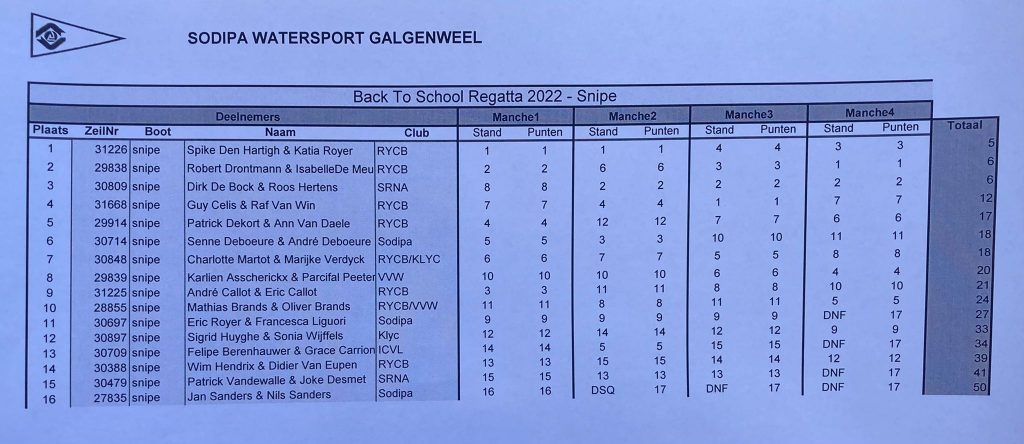 Yesterday the Tipsy back to school regatta was held by Sodipa Zeilclub Galgenweel. A very fun event, with shifty lake conditions, tropical weather and very nice Tipsy beer!
The racing was very close and exciting.
Patrick Krak won the best back-to-school outfit price
Mathias Brands and Oliver Brands won the first junior prize.