Ron Payne Memorial Snipe Ocean Regatta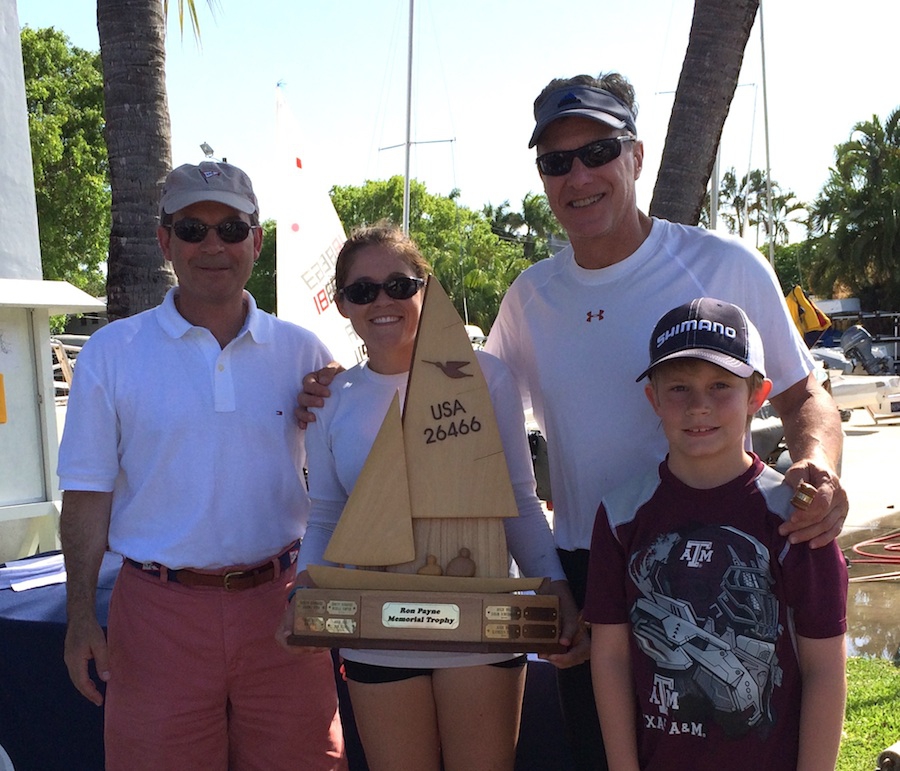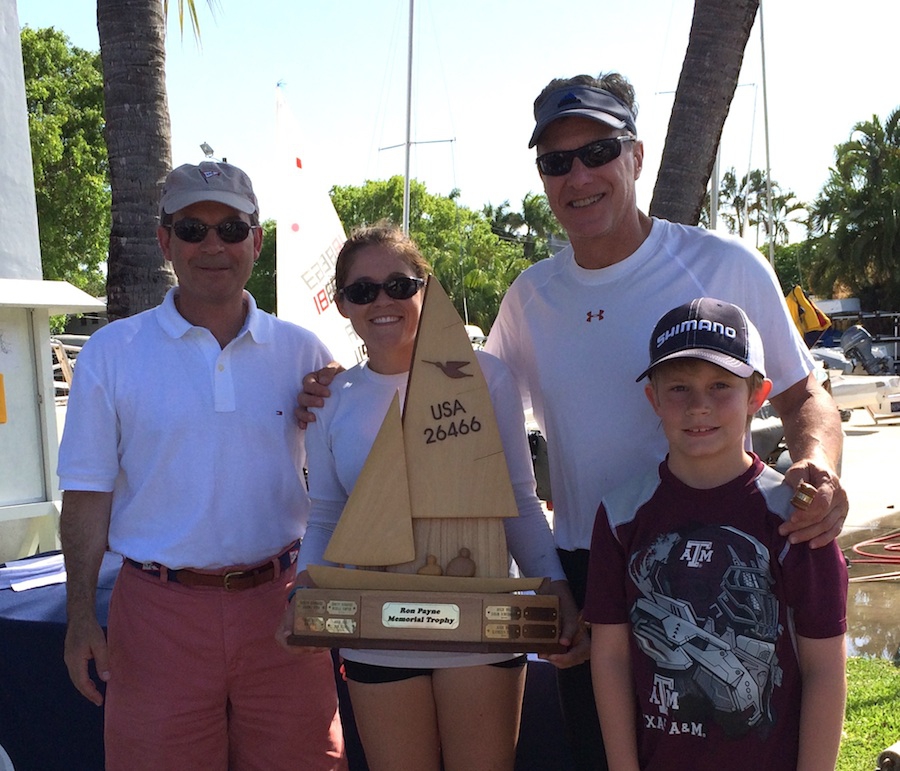 Fort Lauderdale, May 9, 2015.
The day began gloriously sunny and warm with a light Southwest wind. The fleet towed to the racing area. By 10:30 the wind had switched to the predicted Southeast and was at 7 knots at the 11:00 AM start, building throughout the 5 races to 13 knots by the last race, the races being run flawlessly by Lauderdale Yacht Club. The regatta was won on the last leg of the last race by 6 inches. Tight racing in the ocean in bathing suit weather. Can't beat that.
Results after 5 races (1 discard)
1. Peter Commette & Megan Place, 11
2. Ernesto Rordriguez & Eduardo Mintzias, 12
3. Augie Diaz & Julia Melton , 14
… full results …