Finnish Master Nationals
Helsinki, September 15, 2018 Finnish Masters unfortunately cancelled due to "heavy" wind.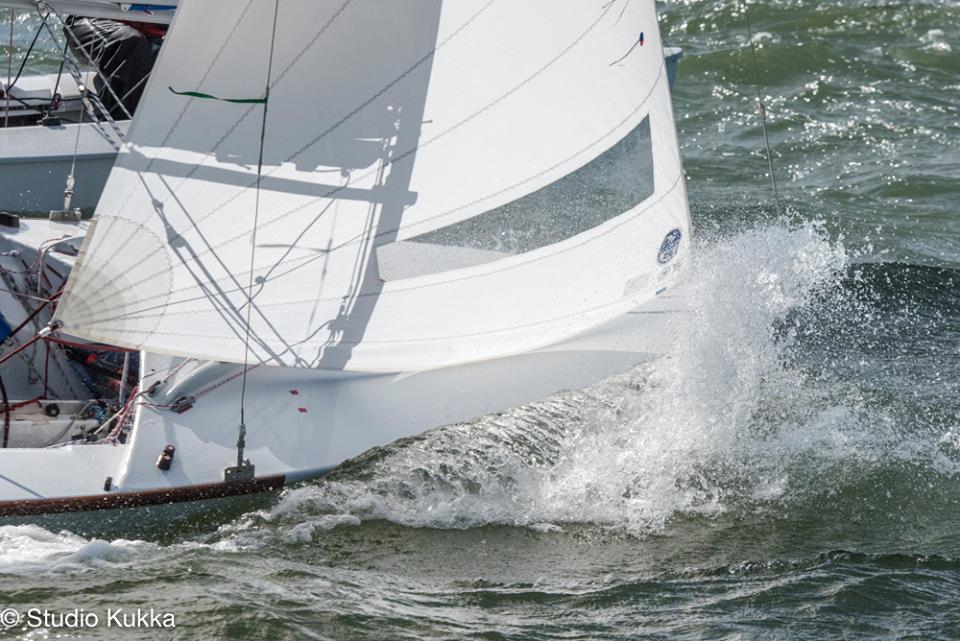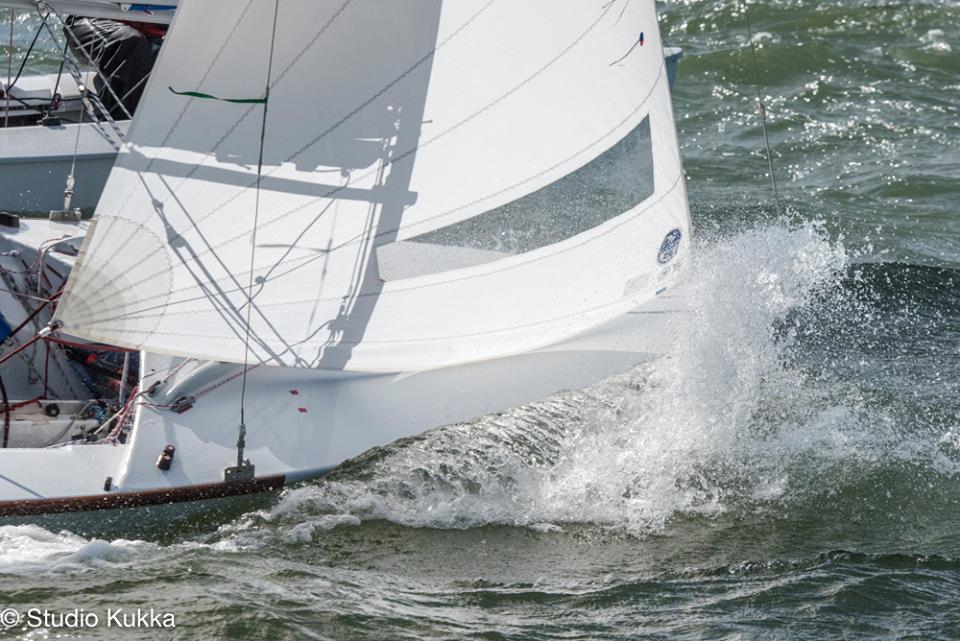 Helsinki, September 15, 2018
Finnish Masters unfortunately cancelled due to "heavy" wind.
Personal comment from Kai Saarhelo for open discussion in Snipe Class: "as we know, the limit is nowadays 15 knots. Now in real life in Helsinki we had 16.5-18.5 knots. Too much? Not to most of us as the sailors are nowadays in much better pysical condition as in the past when the rule was originally done. Do we loose valuable racing days due to the existing low limit. Yes in my mind". What do you you think?
You can post a comment on our SnipeToday Facebook Page
Pietro Fantoni: Kai, in my opinion you have to consider that in the Masters we sail together with Grand Master and Master Legend Categories. The spirit is to have fun, not to be destroyed when we arrive (safe) at the bar, at the restaurant or at the ballroom! Serious fun and the serious sailing

Katia Smith: Maybe we should ask 70+, 80+ year old snipe sailors. This event should really be for 'golden' generation. There are plenty of other events for anyone younger.
Santi Flethes Pavon: Hi,
I think that the "master" is more a race of coexistence than of competition itself.
I see ok the 15 Kntos limit
For high competition, if you can, there are other regattas
Jose Carlos Alegria Diaz: 15 kn is a good limit for the category. Not all of them are 45 years old.
Ricardo Lobato: The master worlds is a different game I think. The masters can sail heavy winds in other events.
Roberto Camps: Maybe the rule should be changed raising the lower limit age to something older like 55 years old and preserving the original idea of people having fun. The masters is not a regatta made to those who had to prove are "macho man"
Jose Luis Maldonado: For me , it's ok 15 kn
Kai Saarhelo: Another question: respect of wind limit in (recent) Masters Regattas? PS. Nothing to do with macho culture. Just want to raise the discussion if the limit is correct.
Roberto Camps: My opinion : yes
Luciano Gubert de Oliveira: I think 18kts is reasonable!
Placido Marquez Sanchez: Racing in Master does not precludes to race in absolute regatta for those having fun over 15kn, 20, etc….
Let 15 to have the fun of racing with our predecessors.

Luis Soubie: Kai Saarhelo what you say is very true. But most of the othe countries sail in much lighter wind. Here in Argentina I see 18 knots maybe twice a year. So, the fleet, and most of all the masters, are not use to that. If you add the lack of expertice, with age and probably lack of strenght … is a dangerous mix. The whole idea of the master is guarantee fun. Not races.
This being said, if you, as a local fleet, decide to extend a couple of knots the limit, I think that with the aproval of the master majority maybe you can do that, in the same way as fleets uses courses not aprooved by scira. I recomend that ONLY the masters vote, and you get a ¾ majority at least
Kai Saarhelo: Vice words Luis. Have to propose something like that. Seems to be that climate change raise the extremes. At least by us almost all regattas were sailed in upper limit. Well, the years are not brothers. Let's see what happens 2019.
Pietro Fantoni: @Luis: I think if it is a Master Nationals, we should follow the ROC.
Luis Soubie: @Pietro: obviously. I meant "club racing" , regarding using another wind limit. Nationals are SCIRA regattas
Gweneth Crook: I agree with Luis, I know the idea behind the World Masters is to allow the older sailors to get together and have fun and do some sailing. Some of them may not have sailed in a few years or may have some physical limitations. When we tried to raise the age limit there was a backlash because the younger Masters also enjoyed the regatta and it's philosophy of serious fun, serious sailing. So many of the regattas are losing the serious fun side and the Masters still has it.
Carol Newman Cronin: How about Augie's idea that uses different wind limits for the different age groups? That seems like the best of both worlds.
Pietro Fantoni @Carol: It could be a solution. But pratically speaking it would be difficult to apply on the race course. Also, it is nice to have a regatta where the Legends or the Grand Masters can sail and start together with the younger sailor. If a younger sailor wants to sail in 20 knots there are a lot of other big championships. In my opinion a Masters regatta is a regatta for all the categories: same course, same starting line, same rules, same wind speed limit.
Gweneth Crook: I agree with Pietro, it would be very difficult to run the races. Also why shouldn't the older sailors get a chance to sail against the younger ones. Might teach them a thing or two

😉 Why do we need to change it? It is interesting that when the World Masters started the apprentices wanted to raise the wind limit, then the years went by and they got a little older and suddenly they don't have a problem with the 15 knots. I know I keep harping on it but the idea of the Masters is the emphasis is on the serious fun. Great discussion!