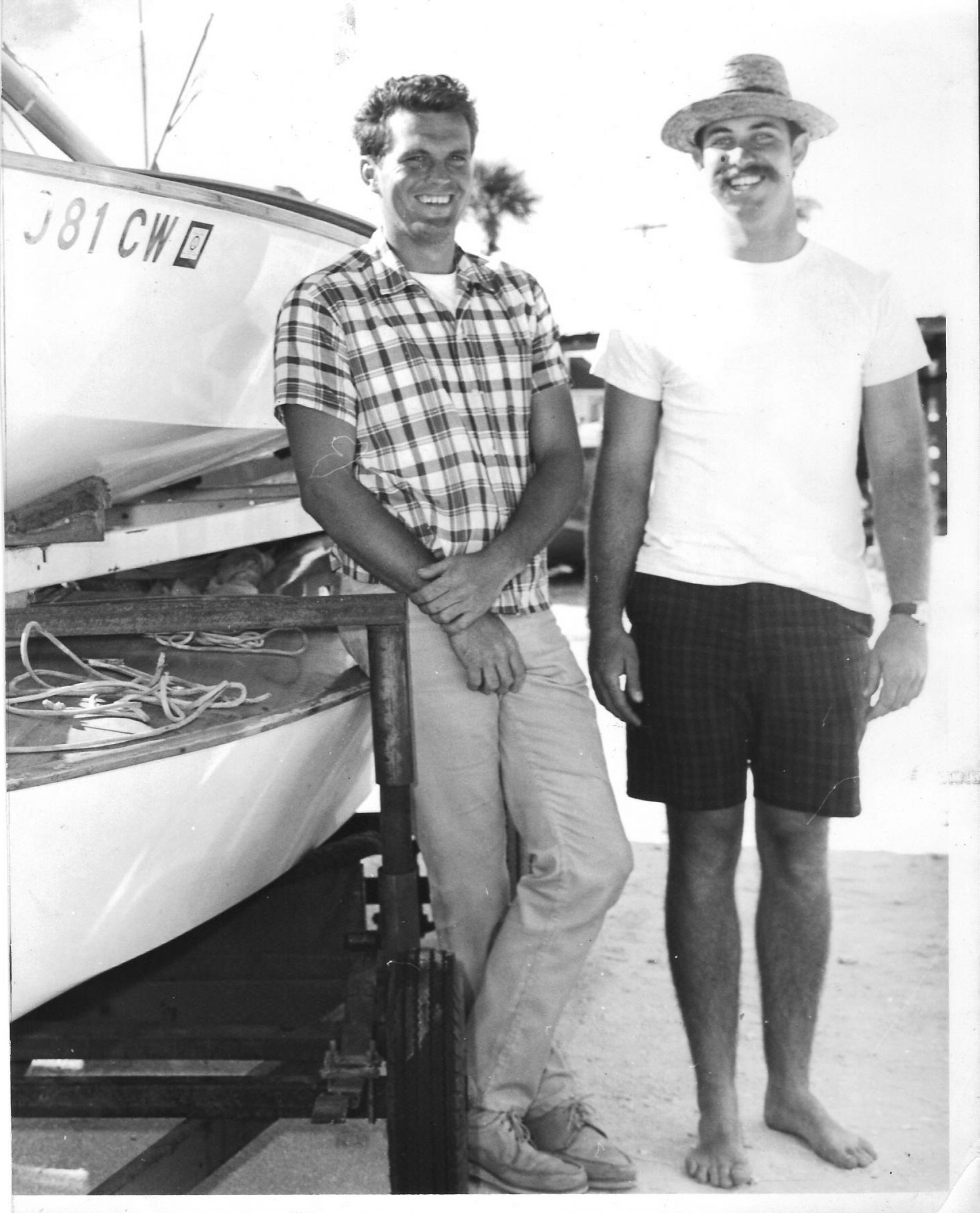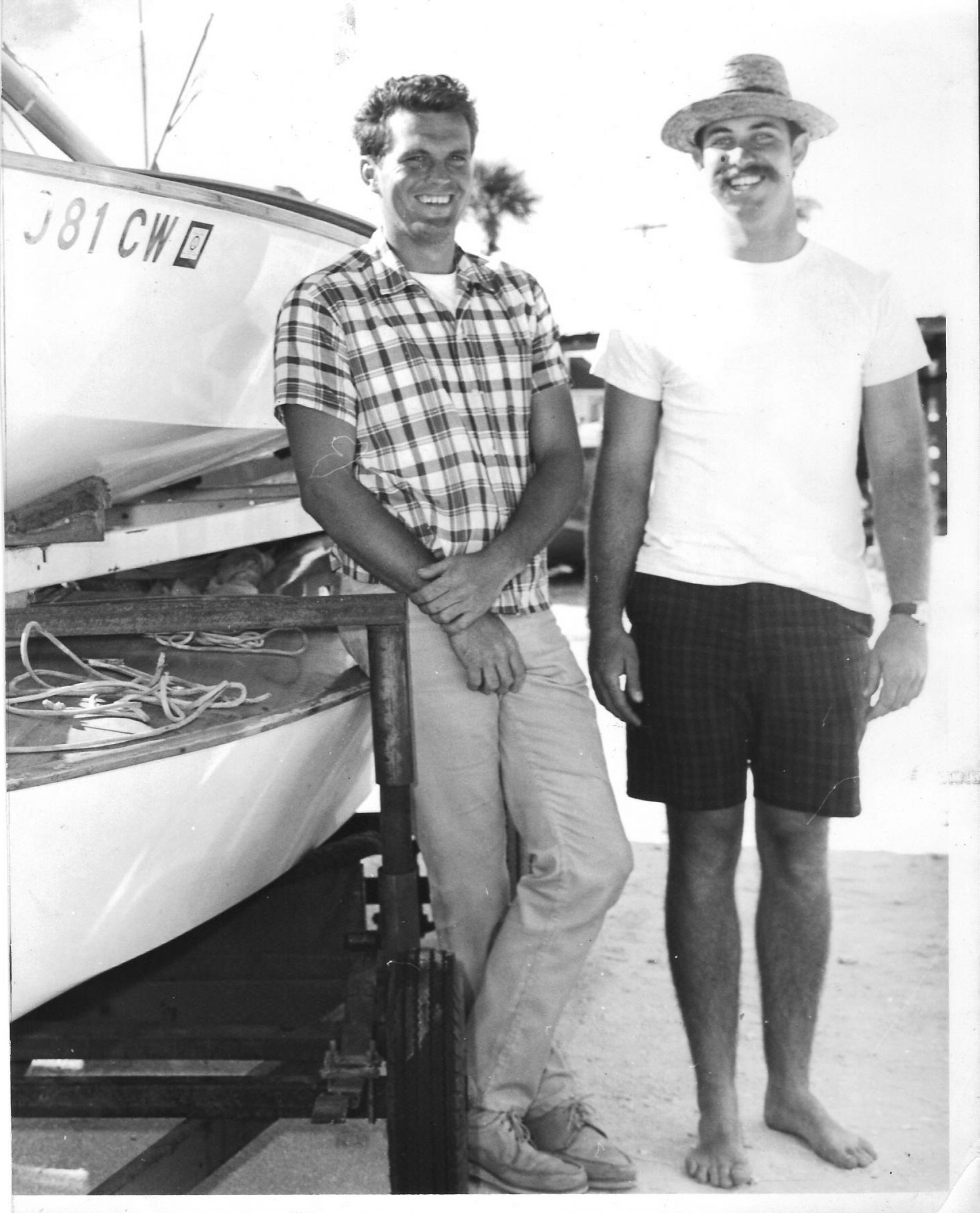 (Source: snipeusa.com)
SCIRA lost a long-time Snipe sailor over the weekend.  Read more below in a tribute from friend & past Commodore Doug DeSouza:
Tom Nute grew up sailing at Mission Bay Yacht in San Diego, California. Sailing Sabots against some of the future National and World Snipe Champions. Tom went to work at North Sails and found that the sailing life was for him. When Earl Elms opened his own loft, Tom went to work for Earl which lasted several years.  Tom went back to North Sails and ran the repair department for several years. During that time he was picked to run the Sail repairs in Long Beach for the 1984 Olympics in Los Angeles. That was a great spot for Tom to expand his sailing friendships from around the World.
Tom's long history in SCIRA started in the mid 1960's. The top of his Snipe sailing career had to be winning the US Nationals in Dallas with Carolyn, and placing second in the 1977 SCIRA World Championships held in Denmark.
All of us who have enjoyed sailing at Royal Nassau Sailing Club, owe a thank you to Tom for being the first to travel to Nassau and opening the door to that special Snipe regatta.  He showed the wonderful people of RNSC what an expanded regatta could do for the class in the Bahamas.
Tom was able to retire early because of his early investments in apartments over the years.  He did a lot of traveling and Snipe sailing during those years and also did an Olympic campaign in the Star Class.
When Lowell North decided to take a multi-year cruise of the South Pacific, he asked Tom to join him.  Off they went on Wanago.  In the era before all this high speed communications, it was quite a treat to get some letters from Tom from some very exotic locations. Loved hearing the stories years later. Tom was able to spend a bit of time in New Zealand traveling in a rented MotorVan with some other cruising friends. Lowell and Tom made it back to the Hawaiian Islands, and decided to spend some time there. That is where Tom meet this gal working on the Fuel Dock, that would be Anita.
When Tom and Anita left Hawaii and returned to San Diego, they got married shortly after.  Tom still had the bug to cruise, so they bought ExCape, a Compass 47 that turned out to be a wonderful cruising boat that they used for many years.  Tom and Anita sold their San Diego home and moved with ExCape to the Pacific Northwest, ending up in Anacortes, Washington.  Gateway to endless cruising trips into the British Columbia area. They got all the way up the inside passage to Southern Alaska one year. Ten plus years of Buddy Boating with friends was the highlight of the cruising season for them. It was such a pleasure to be invited to spend a week or so with them. It was Tom who taught us to bring down the hurry up lifestyle to the "cruise" level.  Tom did purchase another Snipe that he and Anita did campaign in the Pacific Northwest and raced in the (? year) US Nationals at Cascade Locks in Oregon. That would be his final Nationals.
Tom would do some crewing on the local Anacortes Yacht Club boats when they were not gone for the summer on a cruise.  He spread his sailing experience around the club.  Anita and Tom even became bar tenders to help out at the club.
When the Lewy Body Dementia started to take over Tom's body a few years ago, they had to stop cruising and sold ExCape.  Tom and Anita spent the remaining years of his life mostly in Anacortes with their beloved dogs.
Tom Nute is and was a huge plus to the Snipe Class, the sailing community, and life in general.  Tom will be missed.
photo: Earl Elms with Tom Nute (in hat)