Eight Bells: "Babbo" Armellini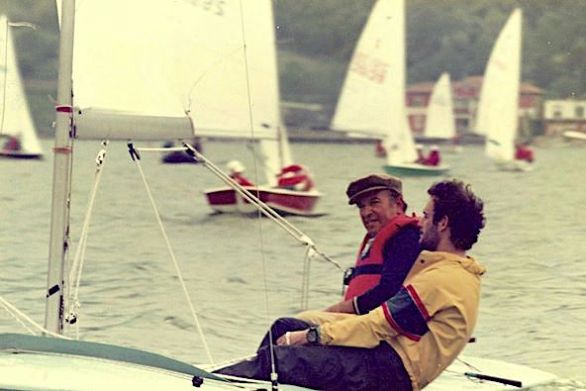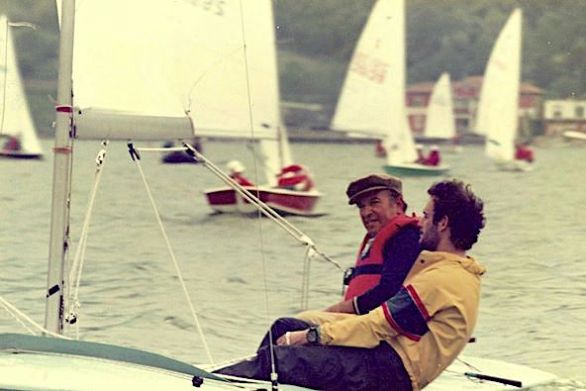 Babbo Armellini, Fleet Captain in Caldonazzo (Snipe Fleet Punta Indiani), Snipe sailor since 1940s, passed away at the end of July. He introduced many sailors to the Snipe Class and organized many regattas including the Juniors Worlds in Riva del Garda and the Nationals in Caldonazzo.
Article by Antonio Bari (in Italian – source: snipe.it)
Era il 1976 quando misi piede alla Velica Trentina per frequentare un corso di vela.
Ad accogliermi, e a darmi tutte le istruzioni del caso, un signore che tutti chiamavano "Babbo". Lì per lì mi parve strano che avesse tanti figli così diversi per età, ma a dire il vero ero interessato ad imparare ad andare in barca e quindi accantonai il problema.
Babbo Armellini è stato il mio primo istruttore di vela ed il primo a farmi salire sullo Snipe, dal quale non sono più sceso per oltre 40 anni.
Per oltre un quarto di secolo è stato il capitano e l'animatore della Flotta Punta Indiani che, sotto la sua guida, ha attraversato un vero periodo d'oro non solo a livello agonistico, con tre diversi equipaggi vincitori del titolo italiano, ma anche con l'organizzazione del Campionato Italiano a Caldonazzo e del Mondiale Juniores a Riva del Garda.
Babbo non era solo istruttore e organizzatore, era anche un assiduo regatante e non mancava mai alle più importanti regate, sia in zona che in campo nazionale. Aveva iniziato sul Garda, a Riva, quando gli Snipe tra la fine degli anni 40 e gli anni sessanta spopolavano e l'Intervela era la manifestazione clou della stagione gardesana. Dal Kismet (10388), all'Assai (costruito da Bensa e Zanoni), dall'11729 costruito in mogano da Foletti al Punta Bianca di D'Isiot, fino al Babbo (22769), il suo ultimo Snipe che nel 1980 già aveva uno dei primissimi Sidewinder che da noi sarebbero diventati popolari solo parecchi anni dopo, Luigi, questo il suo vero nome che molti ignoravano, ha attraversato i decenni che hanno rivoluzionato la nostra piccola barca senza mai segnare il passo o perdersi una novità tecnica, tanto da essere nominato socio onorario della Classe Snipe italiana.
Sul Garda era poi tornato, una volta "appeso al chiodo" il suo amato Snipe, e aveva continuato a regatare con un piccolo Surprise nelle innumerevoli manifestazioni dell'alto lago.
Babbo ci ha lasciati alla fine di luglio, all'età di 96 anni. Non aveva figli, ma è stato il papà di intere generazioni di velisti.
Nella  foto  ("rubata" alla pagina Facebook di Zua) il "Babbo" (qui con a prua Franco Primon) nei primissimi anni 80. Si notino le sartie lasche, la mancanza del tangone automatico e il doppio archetto con il paranco della scotta randa. Tutte cose che saranno sostituite progressivamente verso la metà del decennio.