Carlos Squarcia Awarded by the Fleet "Cruz del Sur"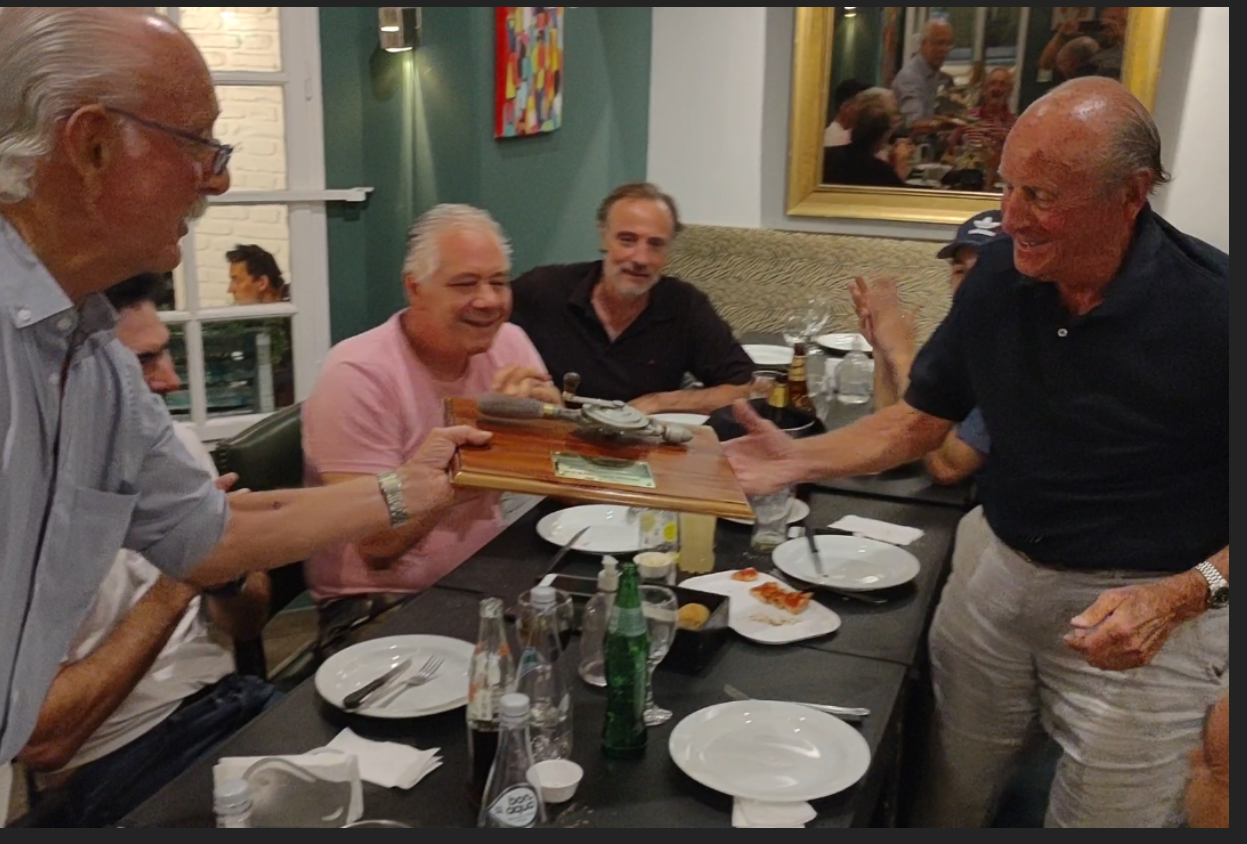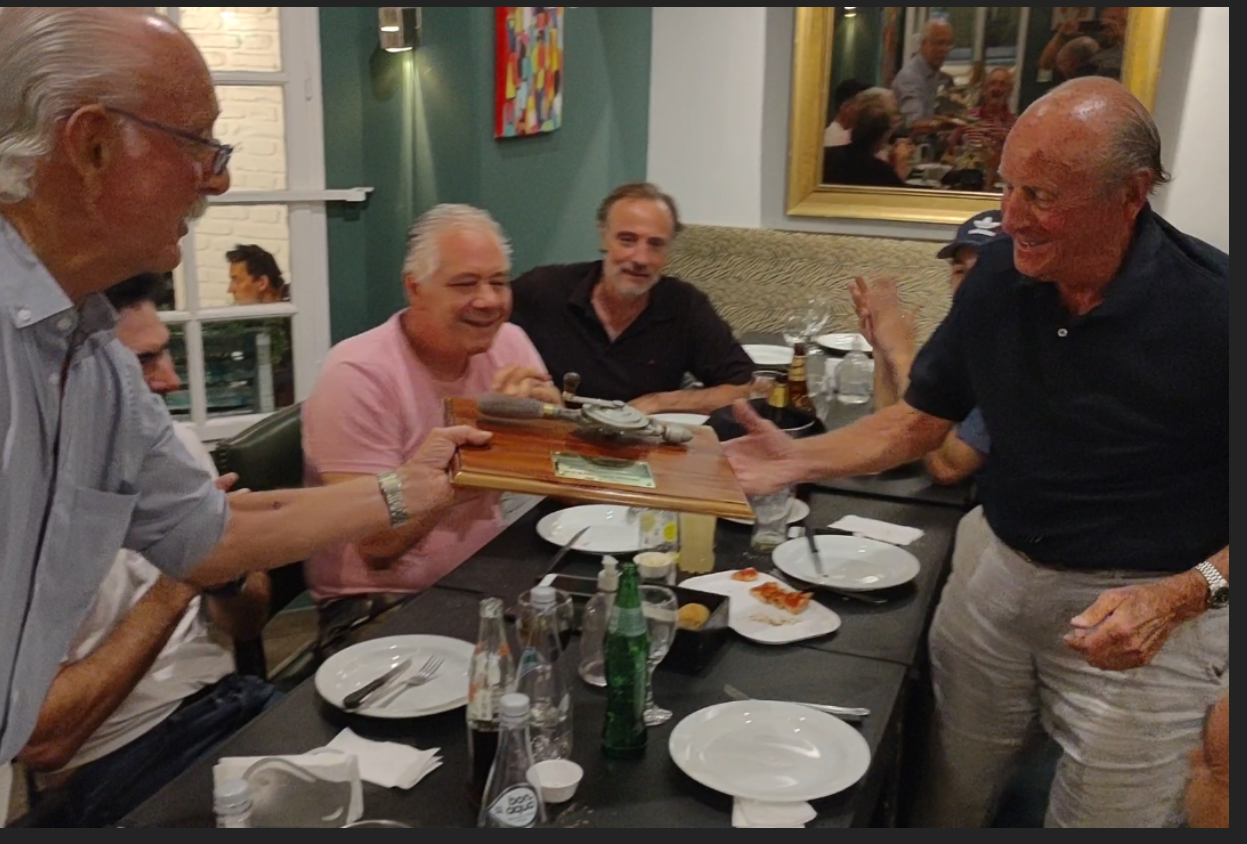 Bahia Blanca, Argentina. Last Sunday, December 19, part of Fleet 290 "Cruz del Sur" met again to award Carlos Squarcia, who still sail Snipe at the age of 77. He is an example for the future generations of the Snipe class.
The award was given by Mr. Hugo Fioravanti, an old Snipe sailor, who continues to actively participate by contributing his opinions and knowledge.
It was a nice reunion after a long time.
Guillermo Ramila
Fleet 290