Campeonato de España – Day 2
Los Nietos, October 13, 2012. Two races today. 1. Jordi Triay & LLuis Mas, 7 2. Alejandro Fresneda & Eliezer Fernandez, 16 3. Gustavo del Castillo & Oliver Herrera, 18 Report by Marina Sanchez Day 2 Today the Day began like yesterday , without wind .We waited until the evening to sail. Finally there were two races .WE started with 6-7 kn and we finished with 16 kn .Tee sailing area was really difficult too. It was rolling a lot. Some of favourites didn't have a good day. The leader is Jordi with a lot of points before the second one. Damián broke the mast so he couldn't finish the second race. Rayco had a bad second race. Tomorrow some sailors hope sailing three races to discard the worst race. At night the club have arranged a dinner and our national secretary has given a prize to our gold medallist in London , Angela PUmariega. ... ful results ... (photo: snipespain)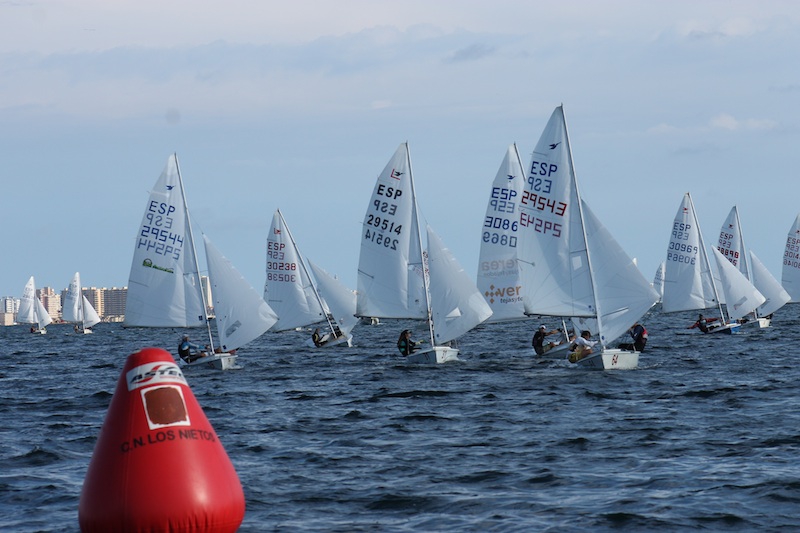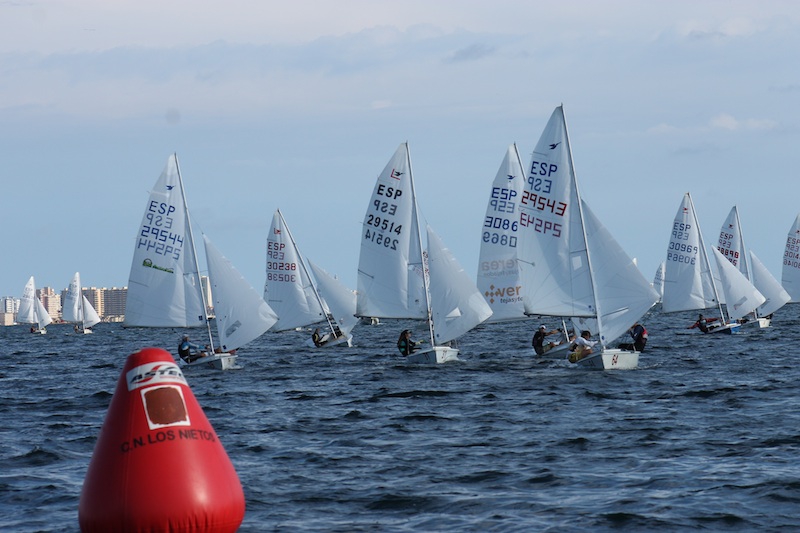 Los Nietos, October 13, 2012.
Two races today.
1. Jordi Triay & LLuis Mas, 7
2. Alejandro Fresneda & Eliezer Fernandez, 16
3. Gustavo del Castillo & Oliver Herrera, 18
Report by Marina Sanchez
Day 2
Today the Day began like yesterday , without wind .We waited until the evening to sail. Finally there were two races .WE started with 6-7 kn and we finished with 16 kn .Tee sailing area was really difficult too. It was rolling a lot. Some of favourites didn't have a good day. The leader is Jordi with a lot of points before the second one. Damián broke the mast so he couldn't finish the second race. Rayco had a bad second race.
Tomorrow some sailors hope sailing three races to discard the worst race.
At night the club have arranged a dinner and our national secretary has given a prize to our gold medallist in London , Angela PUmariega.
… ful results …
(photo: snipespain)
http://campespsnipe2012.wordpress.com/