Angela Pumariega took gold at the Olympic Games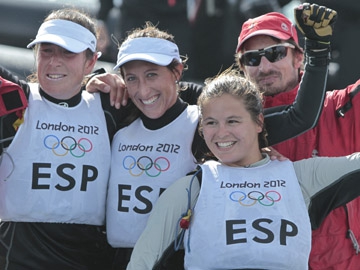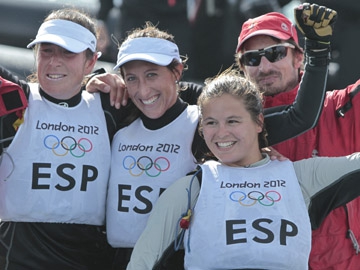 Weymouth, August 11th, 2012. Snipe sailor Angela Pumariega, crewing for team Spain skippered by Tamara Echegoyen, won the match racing event.
In an exciting finale on Saturday, Spain's Tamara Echegoyen overcame Olivia Price (AUS) 3-2 to take gold. Winds of up to 25 knots blew across the course, which led to the Aussie skipper getting flung into the water in the third race for a loss. With the scores level heading into the final race, it would be a penalty turn for Price that proved to be the deciding factor.
"We are very happy, it's a dream," Pumariega said. "We never imagined we would win the gold medal. We were not the favourites. When we crossed the line we didn't believe it."
From SailingScuttlebutt 3653. Photo from sailing.org.